Summertime SAD: Inside the recognized disorder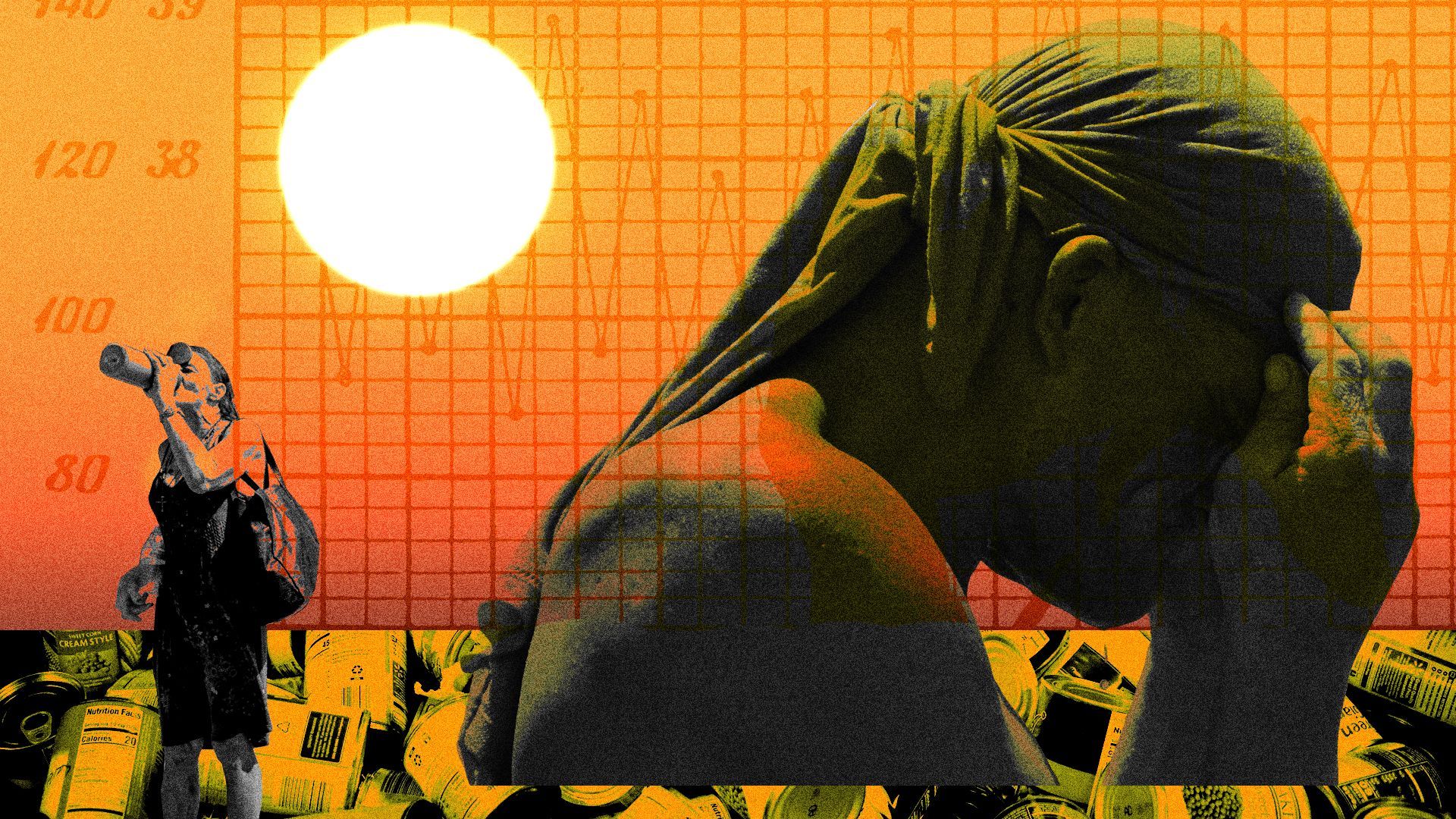 Seasonal Affective Disorder (SAD) is a type of depression that usually occurs when days get short and dark in autumn and winter — but there's a summer version of it, too.
Why it matters: The heat in Miami broke records this summer.
Catch up quick: Norman Rosenthal, a clinical professor of psychiatry at Georgetown University School of Medicine, first identified SAD in 1984, he tells Axios.
People in cold climates or rooms with little sunlight felt lethargic, gained weight and were bothered by darkness during winter months.
He gave the disorder its name and developed light therapy as a treatment.
At the time, Rosenthal found that in Florida, the prevalence of SAD was only 1.5% of the population, compared to close to 10% in New Hampshire.
Yes, but: In a nationally-syndicated news article about seasonal mood disorders published in 1981, he had asked people to respond if they experienced seasonal change and was surprised to find a significant number of respondents describing feeling bad in the summer.
Those sufferers experienced opposite symptoms from winter SAD: agitation, diminished appetite and insomnia.
By 1989, he had described summer SAD as its own disorder, though it still hasn't been as widely researched as winter SAD.
What they're saying: At first, people joked about his work, Rosenthal says.
But he found that, "summer SAD was a real syndrome that people experienced every year from the spring all the way through to the autumn. Some of them were very disabled by the condition and some of them even felt suicidal."
Of note: Rosenthal says anyone feeling bad in heat and bright sun should stay indoors, close the blinds and use the air conditioner. Cold baths may also help.
Doctors or therapists can adjust dosages of antidepressants during summer months.
What's next: His new book, "Defeating SAD," has a chapter about the disorder, which dovetails with anxiety about climate change.
"Hardly anybody really likes the intense heat. But as the summers get worse and worse, we begin to dread it," Rosenthal says.
More Miami stories
No stories could be found
Get a free daily digest of the most important news in your backyard with Axios Miami.