Corporate America is staying quiet on anti-trans bills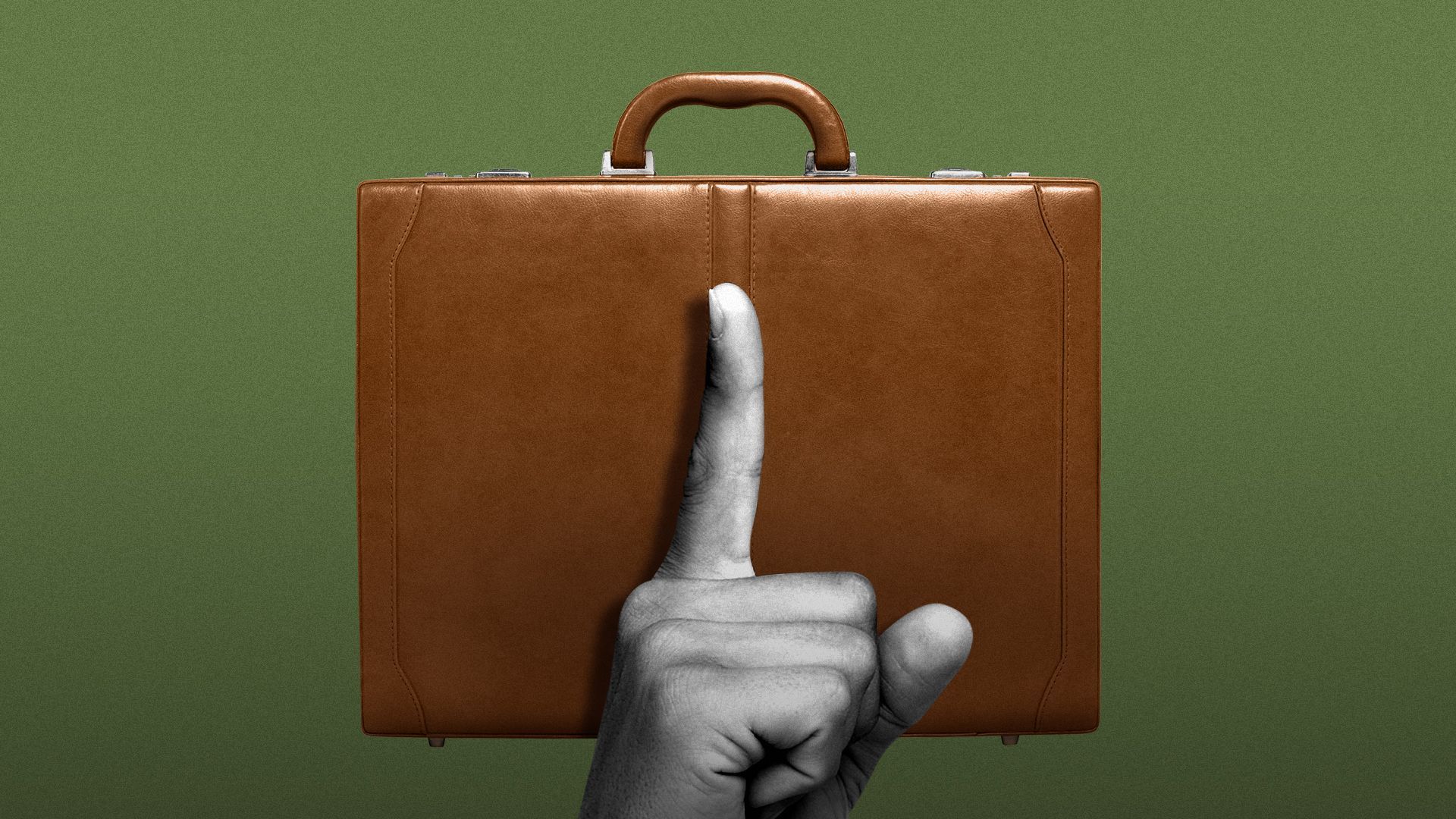 Indiana faced mass corporate backlash after passing its Religious Freedom Restoration Act, which opponents said would have allowed businesses to discriminate against members of the LGBTQ+ community. That was in 2015.
Driving the news: Over the past two years, the Indiana General Assembly passed several bills targeting the transgender community and enacted one of the most restrictive abortion laws in the country.
But business leaders stayed largely on the sidelines.
Why it matters: Republicans today don't seem to fear the same economic consequences — or have as much to fear. The business community has grown far quieter in the face of nearly 500 anti-LGBTQ bills that the ACLU is tracking.
And the companies that have publicly opposed this wave of anti-LGBTQ bills aren't having the same effect.
State of play: When it comes to legislation targeting transgender Hoosiers, companies have a harder time making the case to the Republican supermajority that these bills are a business issue, said Andy Downs, director emeritus of the Mike Downs Center for Indiana Politics at Purdue Fort Wayne.
"Transition is not something as well-understood or as accepted as same-sex marriage," he said, "and it's a smaller percentage of the workforce."
Flashback: RFRA was passed as the city was preparing to host the NCAA Men's Final Four, bringing a heightened level of national attention and scrutiny.
CEOs from some of the state's largest corporations, including Salesforce, Eli Lilly, Anthem and Cummins, called on lawmakers to ban "discrimination based upon sexual orientation or gender identity."
Indiana lawmakers quickly passed a separate bill to "fix" the RFRA legislation, stating that it does not authorize discrimination.
Zoom out: North Carolina faced similar backlash in 2016 for its so-called "bathroom bill," which was eventually repealed, prompting other states including Montana, Virginia, Florida, Arkansas, South Dakota and Tennessee to bury similar legislation.
Other states across the country that had killed bathroom bills, including Tennessee, Texas and South Dakota, have since passed or advanced other anti-trans legislation.
Meanwhile, North Carolina Republicans introduced new legislation this year that would ban transgender women from women's sports teams, restrict access to gender-affirming care and put limits on drag shows.
What's happening: Nearly a decade ago, "you had one state under attack at one time," director of Georgia Equality Jeff Graham told Axios Atlanta. Today, "[i]t is a national attack on the LGBT community.
"In the midst of that, threats and fears of boycotts change because … where are [companies] going to go?"
The big picture: "The political landscape is dramatically different in 2023," said Cathryn Oakley, the Human Rights Campaign's state legislative director and senior counsel. "These state legislatures are more gerrymandered now than they ever have been."
As a result, the "moderate Republican pro-business legislator" who stopped these bills nearly a decade ago isn't in the state house anymore.
"Corporate America knows these issues are toxic to their business," former North Carolina Gov. Pat McCrory (R), who signed the bathroom bill into law, told Axios, referencing major social issues like gender identity, abortion and guns.
"It's just a lose-lose for them to get involved," he said, "and they're going to now stay in their lanes."
For example, Disney spoke out against Florida's "Don't Say Gay" law last year — one of 10 anti-LGBTQ bills the state has advanced.
But that prompted retaliation by Gov. Ron DeSantis, who has undermined the company's special privileges under Florida law, as Axios Tampa Bay's Yacob Reyes reports.
Georgia's governor vetoed a 2016 "religious freedom" bill amid public pressure from businesses about the risk of LGBTQ discrimination.
But, like Indiana, the corporate response to recent anti-trans laws in Georgia has largely been silence.
What they're saying: Kevin Brinegar, president and CEO of the Indiana Chamber of Commerce, told Axios that his organization hasn't weighed in on social issues because Hoosier businesses are split on them.
"Like much of the state, our members have differing viewpoints on social issues," he said.
Axios Phoenix's Jeremy Duda, Axios Northwest Arkansas' Alex Golden and Axios Tampa Bay's Selene San Felice contributed reporting.
More Indianapolis stories
No stories could be found
Get a free daily digest of the most important news in your backyard with Axios Indianapolis.