Eat like Keith Lee in his hometown Detroit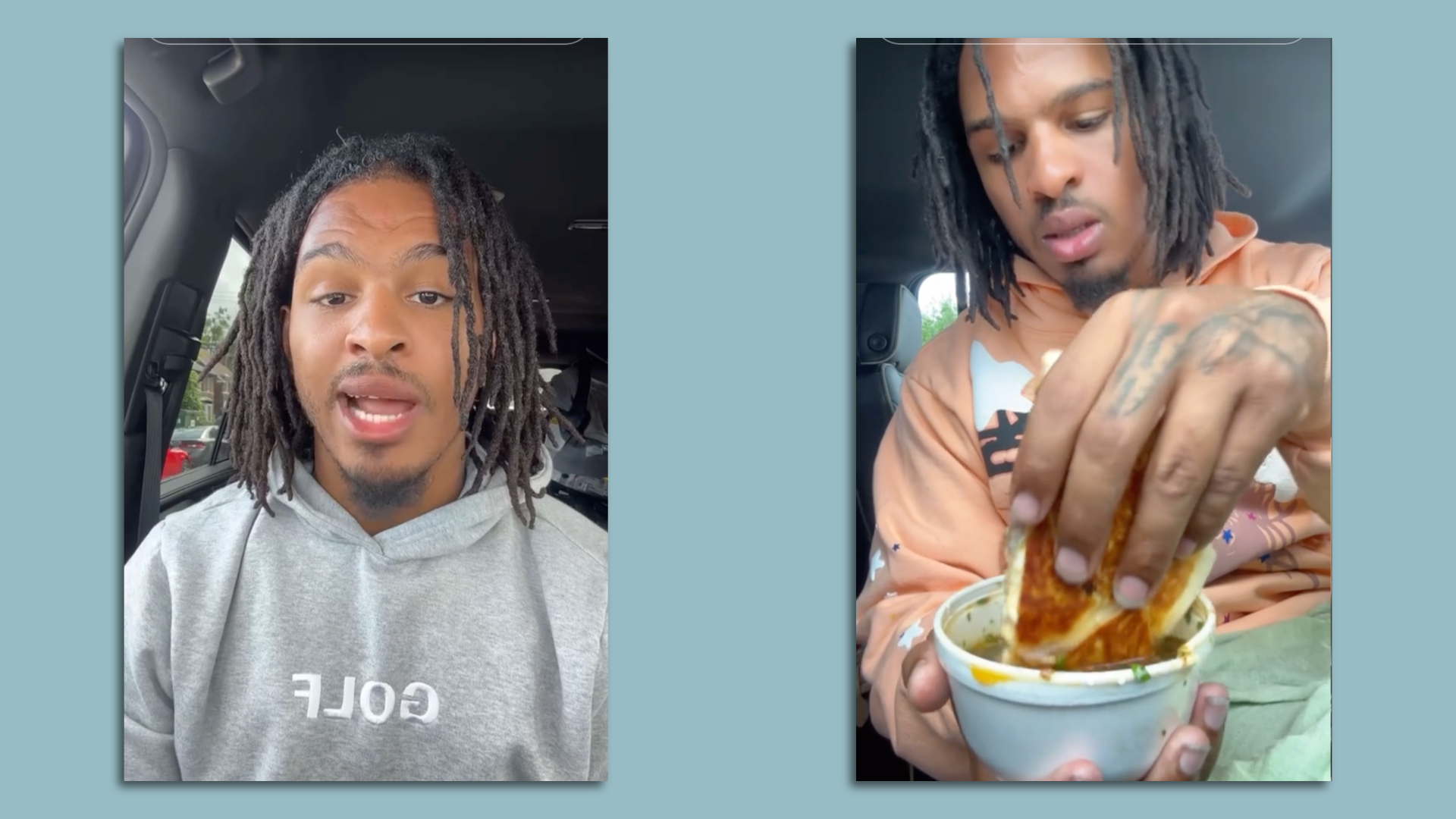 West side native Keith Lee has become America's most popular food critic for his ability to turn an underrated mom-and-pop spot into the hottest kitchen in any city.
Why it matters: Restaurants experience business boosts after he posts a review, which his fans call the "Keith Lee effect." He gives out cash to restaurant owners and shines a light on lesser-known Black-owned businesses across the country.
Catch up quick: Lee, 26, recently hit 15 million followers on TikTok after his visit to Atlanta made national headlines but ended in death threats after he gave critical reviews.
The food critic moved from Detroit to Las Vegas after high school with his family to pursue an MMA career along with his brother. His videos have become so popular that he'll send his family inside restaurants to maintain the integrity of the review.
When he's not posting food, Lee highlights his wife and two daughters, his faith and the rest of his family.
Zoom in: He was back in his hometown Detroit in September, weeks before sparking heated debate about modern dining culture, "unique rules" and the so-called "clubification" of restaurants with a mostly Black clientele.
The restaurants he highlighted reported a boost in business — Detroit 75's Troy location sold out of the cheesesteak Lee ate the first day it opened after he posted the review.
Where he ate in Detroit:
Speedy's Coney Island: Speedy's was the first restaurant Lee tried after getting in late from the airport.
"Before the Coney wars start … this was the closest one to me and it was the only one that was open right now," Lee said during his review.
He got a dry chicken pita and soggy chili cheese fries delivered, which earned a 5/10.
Hoodbachi: "It's seasoned, it's creamy — the customer service was amazing," Lee said. "This food is too good to be in a food truck."
The steak hibachi earned a 9.3.
The Spot food truck: Lee ordered the crunchwrap supreme with Hot Cheetos on the side. "That meat is seasoned to perfection," he said.
The Spot's homemade turbo sauce left Lee's wife speechless, he said.
Lee also complimented The Spot's customer service, saying that when his sister went to pick up the food, the staff offered to remake it because of how long it had been sitting.
He gave the restaurant a 9.5.
Whatcha Wanna Eat? food hall: Lee says he spent more than $4,000 at the Black-owned food hall to try the most popular items at each restaurant. He also left a $200 tip and an additional $200 to pay for the people in line at each restaurant.
"He did not have to do that. We are very, very, very grateful. He put it on Instagram and it blew up," owner Gena Bailey told Metro Times.
Detroit 75 Kitchen: The location at the Oakland Mall is one of Lee's favorites. He got the Detroit cheesesteak — beef, lettuce, Thousand Island and jalapeños — with a side of garlic fries.
"As always, I don't promise nothing, but if it's in God's plan, this line's about to be around the corner."
More Detroit stories
No stories could be found
Get a free daily digest of the most important news in your backyard with Axios Detroit.