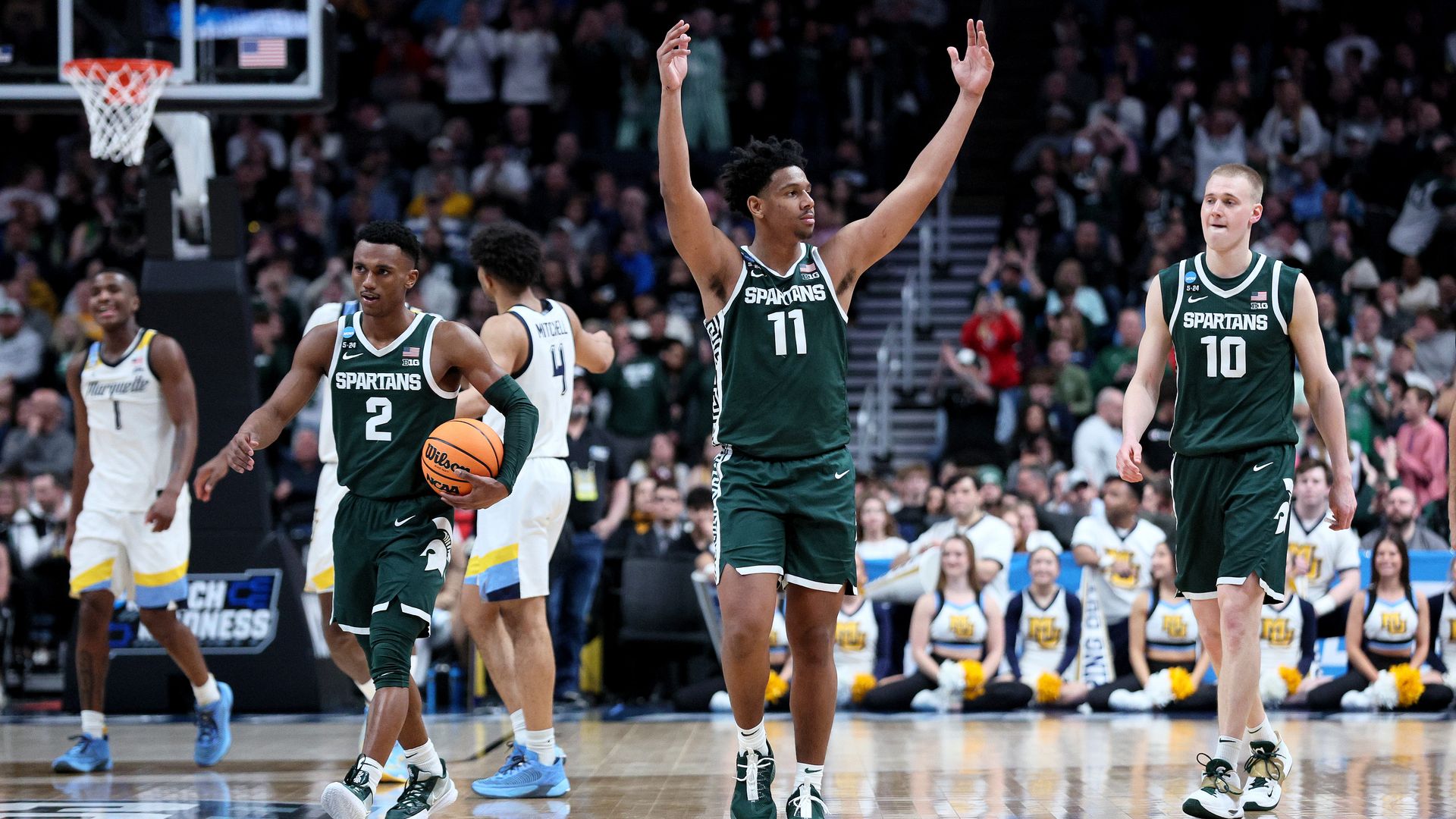 Michigan State is back in the Sweet 16 and looking to reclaim its place among college basketball's elite.
Why it matters: Another NCAA Tournament win pushes coach Tom Izzo closer to an elusive second national championship and adds to his March Madness legacy.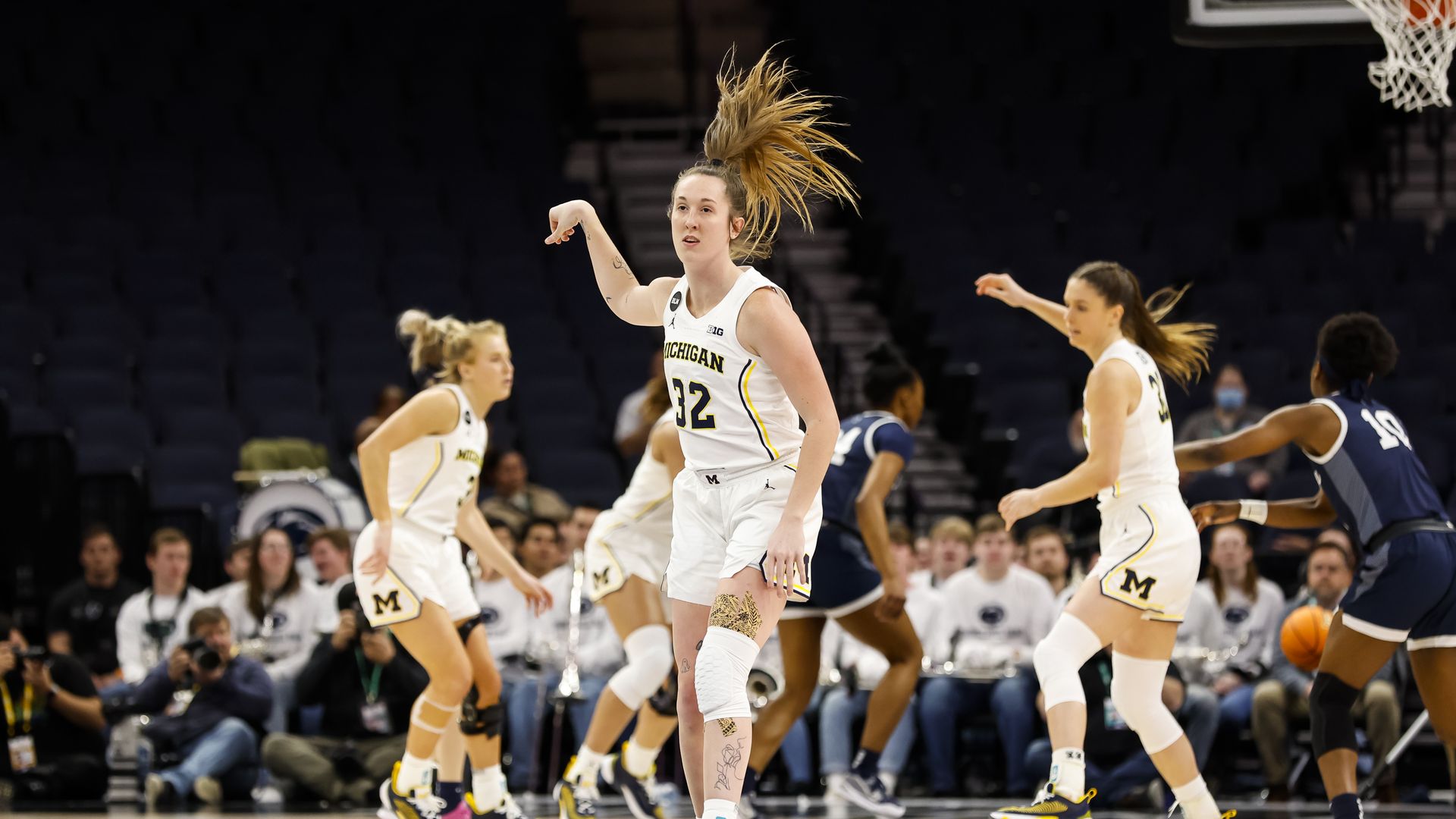 A pessimist would say that Michigan women's basketball losing to the top four teams in the Big Ten this season is a bad sign for the NCAA Tournament.
An optimist might say that losing to Indiana, Iowa, Maryland and Ohio State was just the experience this veteran team needed for a long tournament run.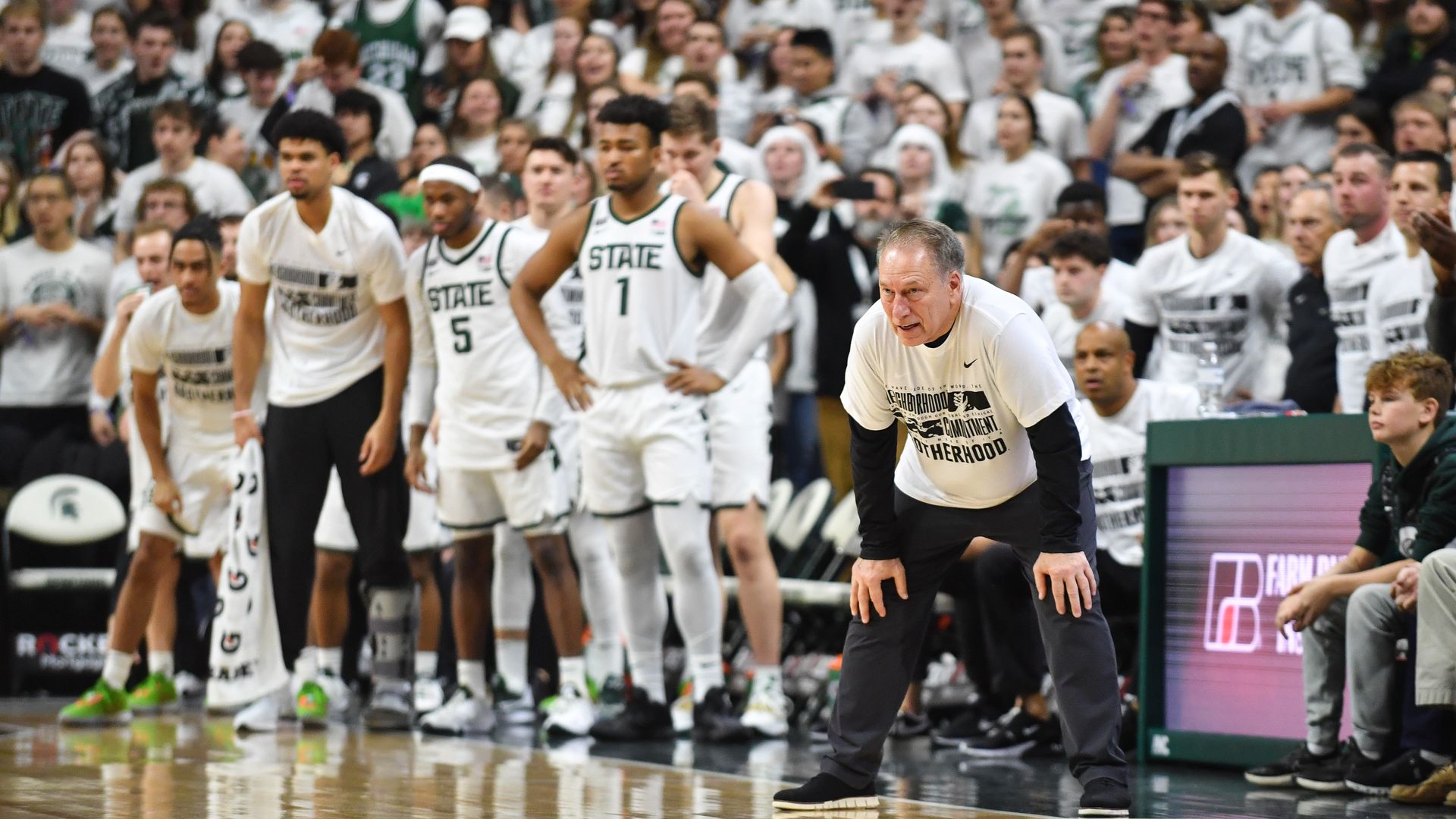 March Madness is Michigan State's favorite time of year under coach Tom Izzo.
What's happening: After an up-and-down season, the Spartans (19-12, 11-8 Big Ten) are seeded seventh in the NCAA Tournment's East Region.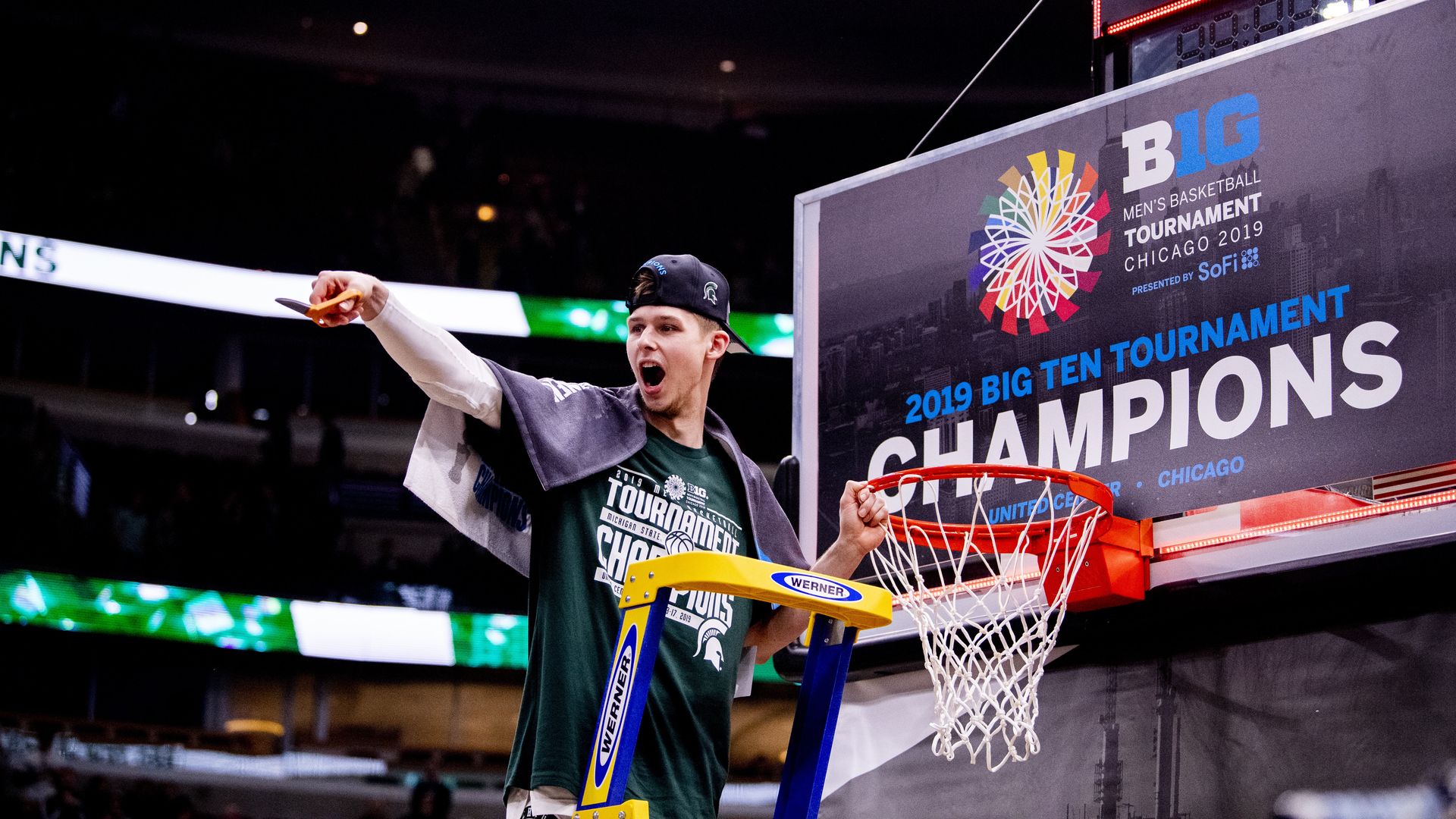 The men's Big Ten Tournament is officially underway in Chicago.
Why it matters: Michigan State is returning to the site of its last conference tournament title in 2019 and U of M needs a good showing to earn a spot in the NCAA Tournament.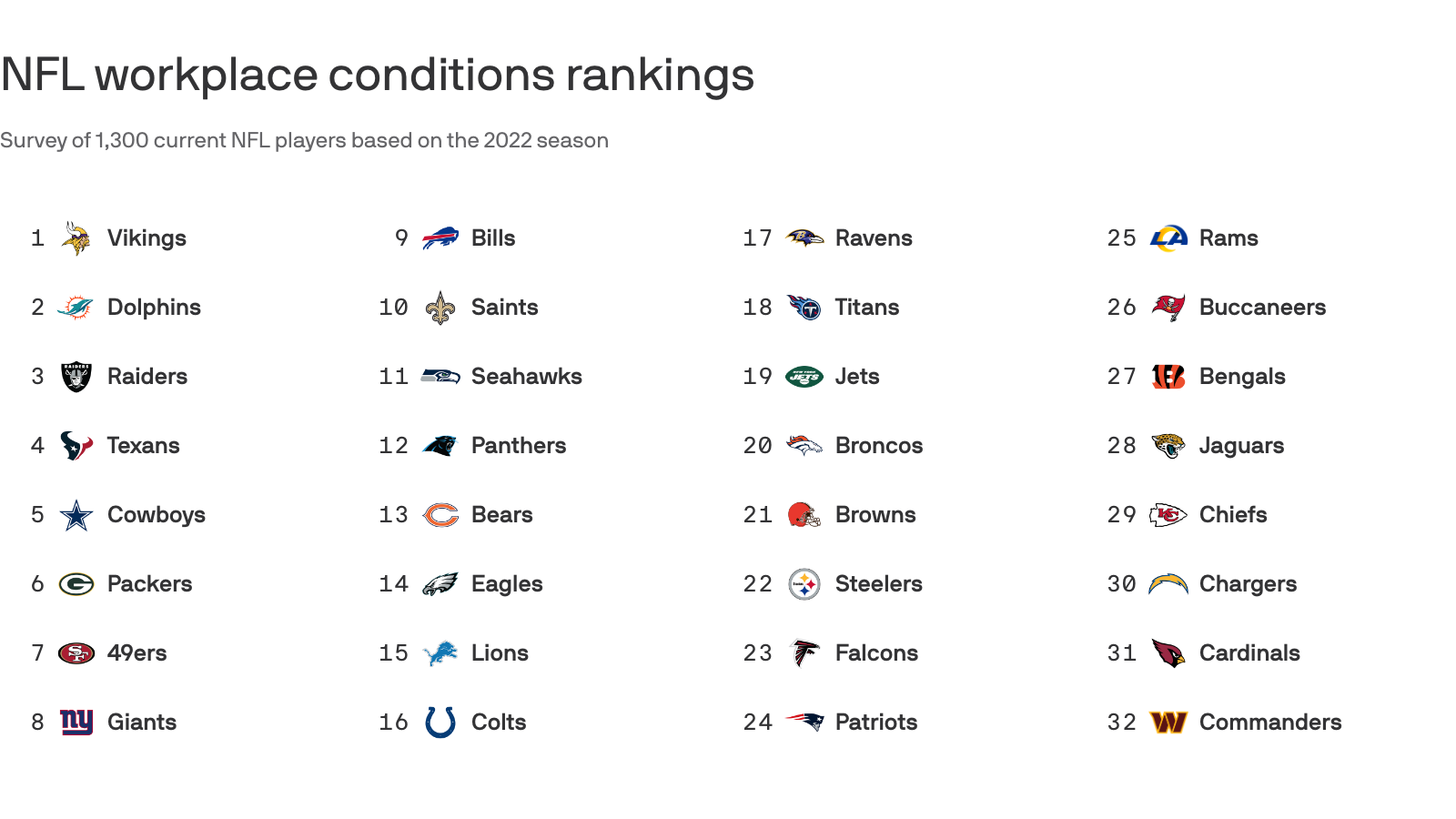 Lions players ranked the organization No. 15 out of 32 NFL teams in terms of workplace conditions, according to a report compiled by the NFL Players Association (NFLPA).
What they found: Detroit received an A grade for travel, an A- for its strength team and a B for its treatment of families.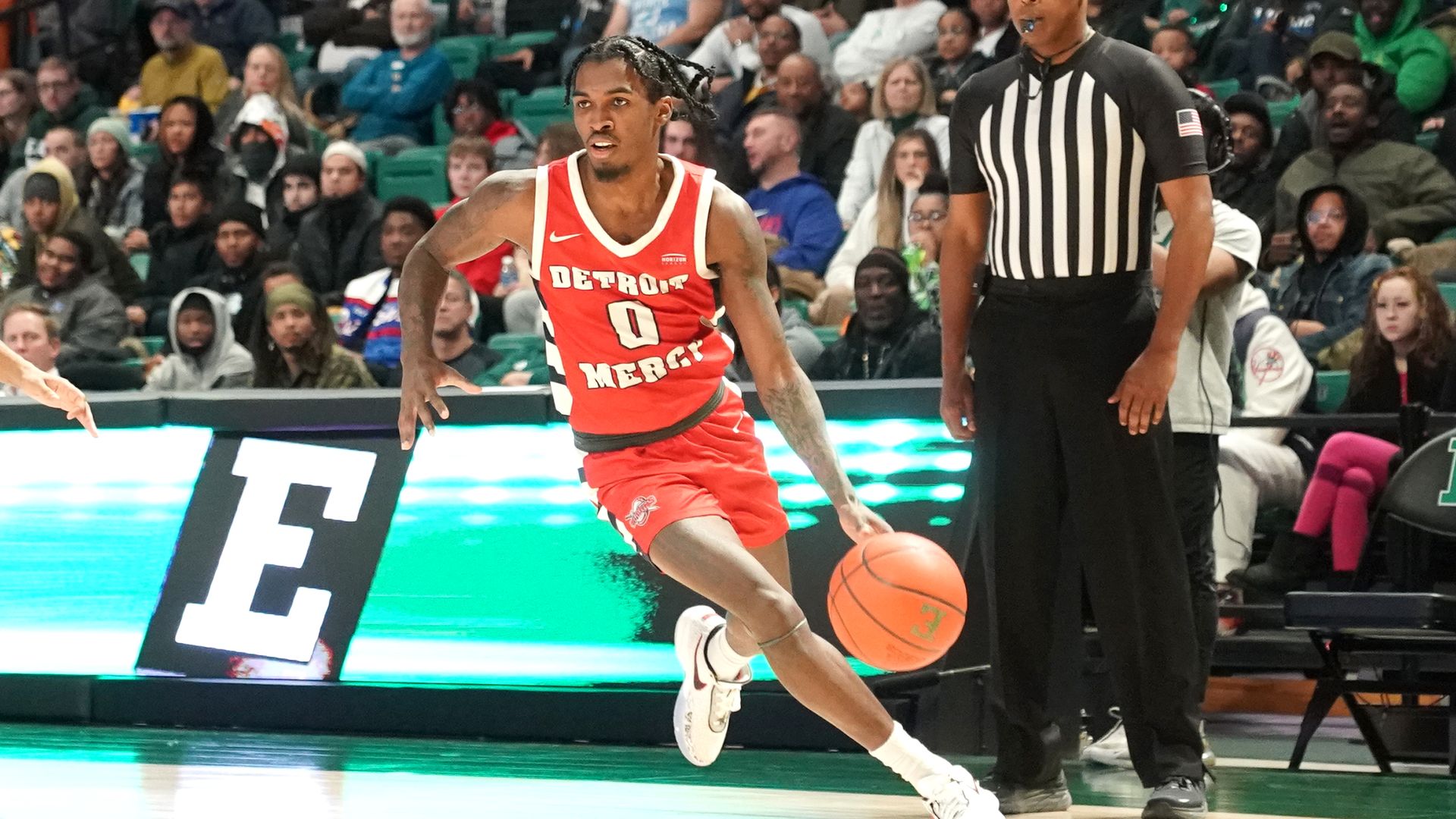 Sweet-shooting Detroit Mercy guard Antoine Davis is primed to break one of the most revered records in sports tonight against Youngstown State.
Driving the news: Davis is 26 points away from breaking "Pistol" Pete Maravich's NCAA career scoring record.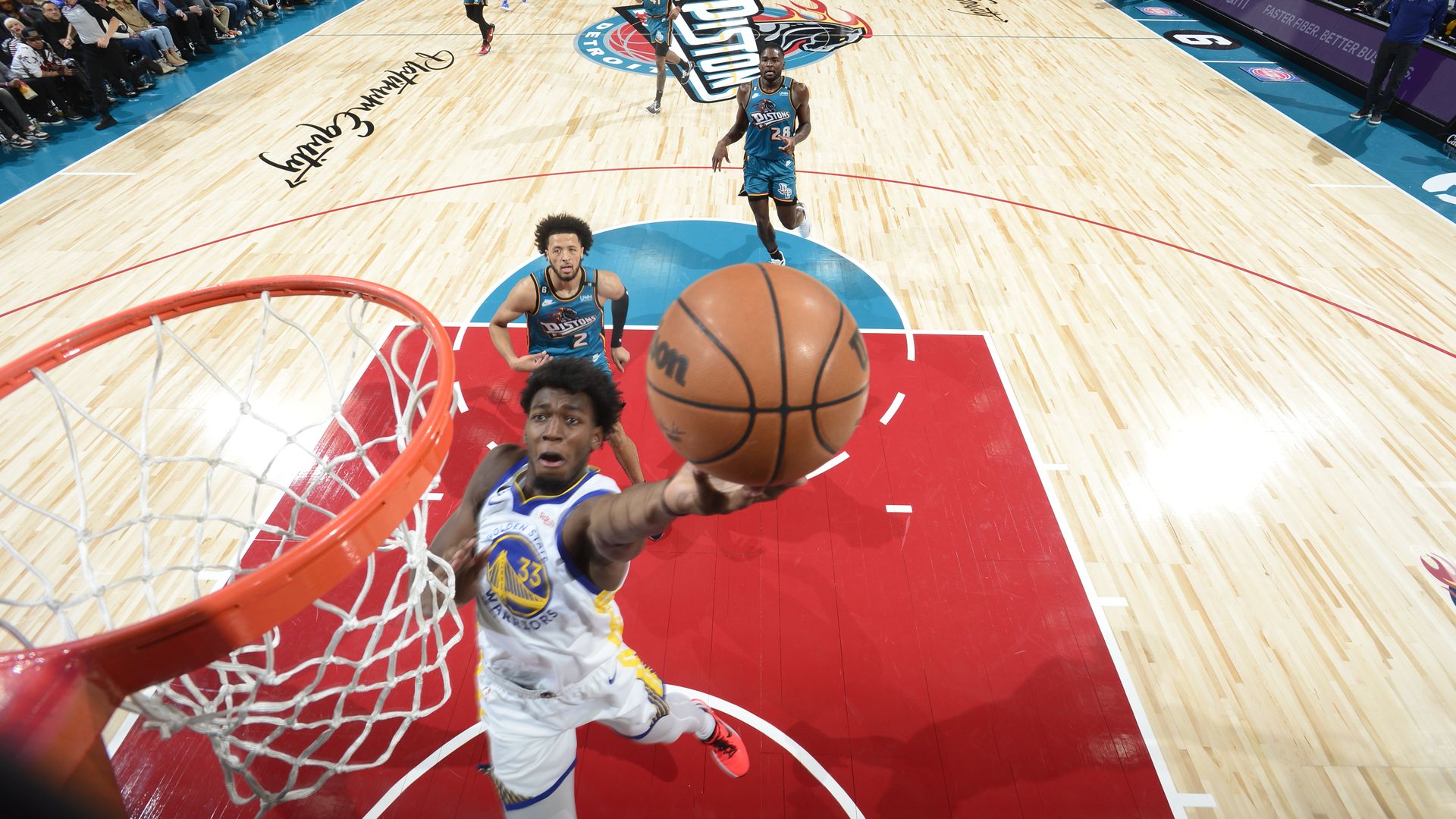 The Pistons said goodbye to third-year wing Saddiq Bey on Thursday in a multi-team trade that landed them the second overall pick in 2020, seven-foot center James Wiseman.
Why it matters: After three years of trust in general manager Troy Weaver, fans and players are questioning the move.
You might want to skip the obligatory veggie tray at your Super Bowl party this weekend.
The latest Consumer Price Index data shows Detroit's fruits and veggies prices have jumped 15% year-over-year as of December 2022.
Get a free daily digest of the most important news in your backyard with Axios Detroit.
🌱
Support local journalism by becoming a member.
Learn more