New books could reshape Larry McMurtry's legacy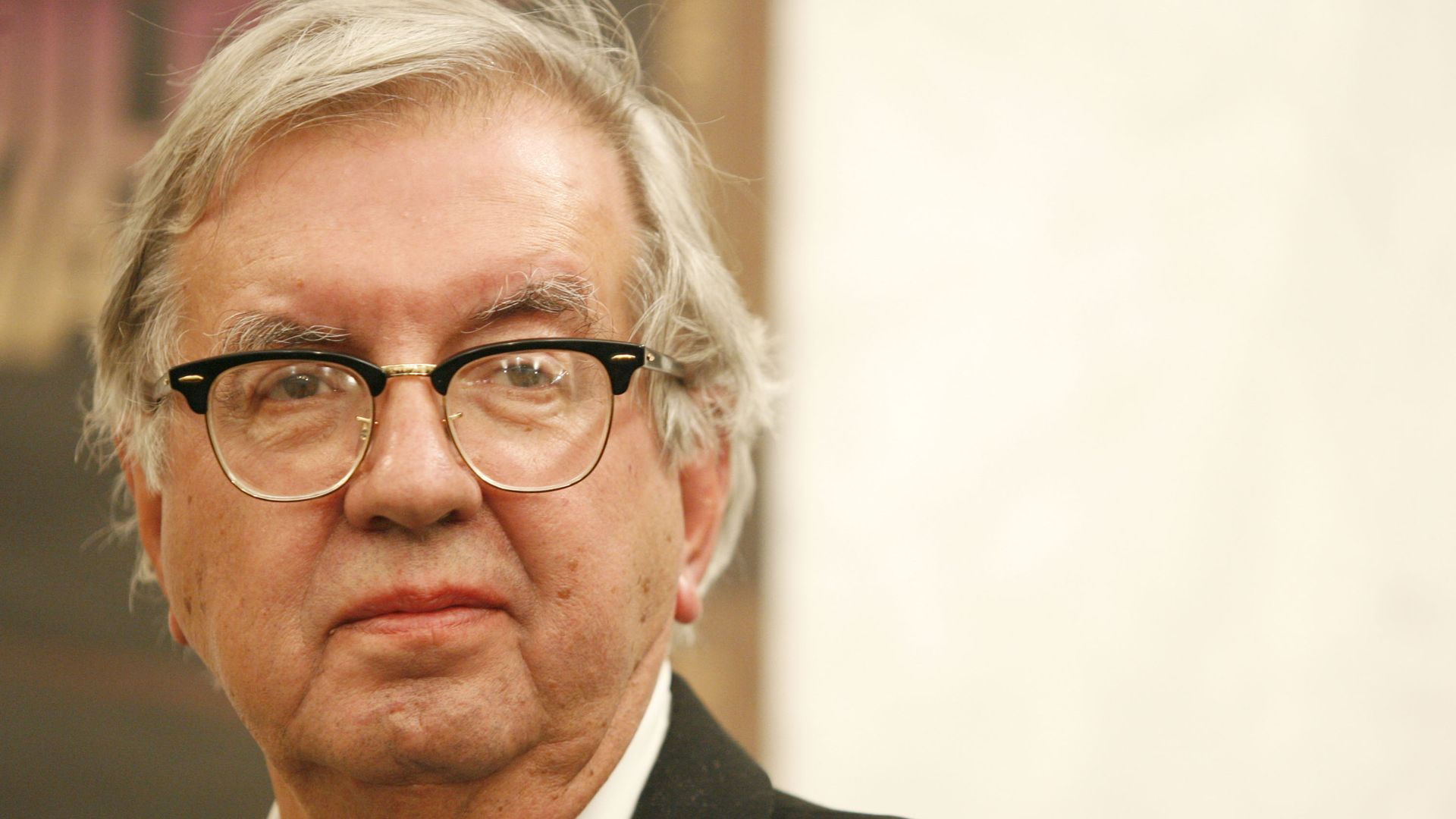 Two new books about Larry McMurtry could reshape the legacy of the beloved Texas author.
Why it matters: "Larry McMurtry: A Life," by literary biographer Tracy Daugherty, and "Pastures of the Empty Page," a collection of essays edited by former Wall Street Journal writer George Getschow, provide contrasting looks at the shifting public perceptions of the way women and people of color have been depicted in Texas literature over the last 50 years.
The big picture: McMurtry, the author of "Lonesome Dove," "Terms of Endearment," "The Last Picture Show," and the Oscar-winning screenplay for "Brokeback Mountain," was a lion of Texas letters. Before his death, in 2021, bibliophiles from all over the world would venture to his bookshop in Archer City hoping to catch a glimpse of him.
What's happening: Daugherty's book portrays McMurtry as cantankerous and pretentious, with eternally mixed feelings about his home state. The essays in Getschow's book consider McMurtry's position in the pantheon of great literature — along with a critical take on how he wrote about minority groups.
One of the main characters in "The Last Picture Show" refers to Korean women as "yellow," for example.
Though McMurtry's been called an "accidental feminist" for his depiction of women — including Lorena in "Lonesome Dove" — an essay in "Pastures of the Empty Page" points out that women of color in McMurtry's books are often sex workers.
Context: McMurtry was born into a long lineage of ranchers but thought of himself as a "word herder," writing about life in Texas and the American West with unprecedented clarity and candor.
The modesty: Despite his success — including a Pulitzer Prize for "Lonesome Dove" — McMurtry often described himself as a "minor regional novelist."
What they're saying: "Posthumous assessments of Larry's body of work will play a critical role in determining whether the former cowboy is one of the world's greatest writers — in league with the likes of Joyce, Kafka, Woolf, Fitzgerald, Austin, Melville, Dostoevsky and Proust," Getschow tells Axios.
The intrigue: McMurtry's own essays played a significant role in reshaping the legacy of J. Frank Dobie, a prominent Texas author from an earlier generation.
McMurtry described Dobie's prose as "a congealed mass of virtually undifferentiated anecdotage: endlessly repetitious, thematically empty, structureless, and carelessly written."
What we're watching: Two more books about McMurtry are in the works. One is a biography by David Streitfeld of The New York Times and one is a memoir by McMurtry's longtime collaborator, Diana Ossana.
Go deeper: Read Texas Monthly's review of Daugherty's book and an excerpt of Erik Calonius' essay from "Pastures of the Empty Page."
More Dallas stories
No stories could be found
Get a free daily digest of the most important news in your backyard with Axios Dallas.