U.S. trucker shortage impacts Texas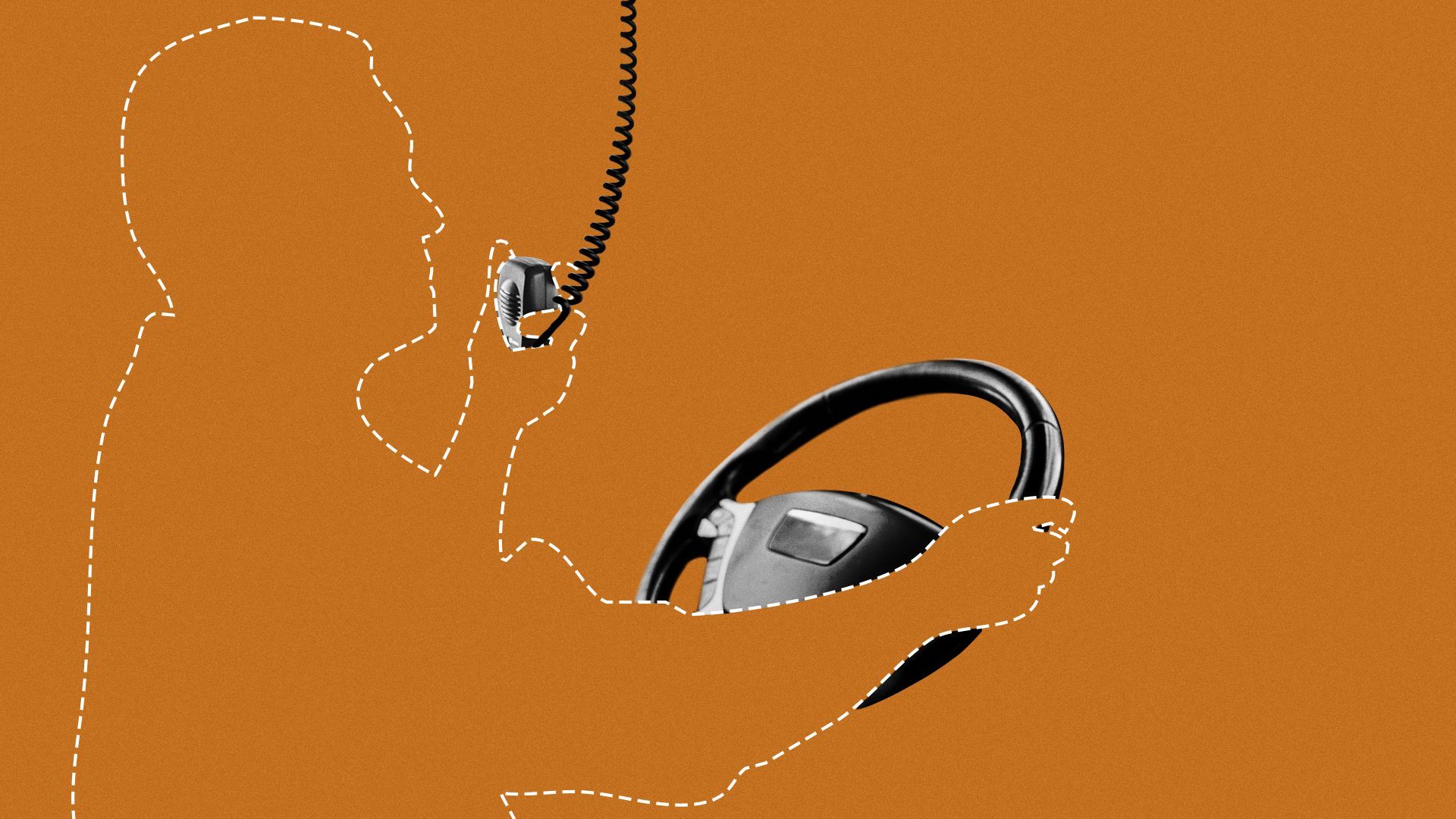 The U.S. is in the middle of a freight recession, and Texas, which sits in the middle of many routes, is feeling the hit.
Why it matters: Texas and California have more trucks on their roads than other states, according to the Texas Trucking Association.
The rise of e-commerce has heightened the demand for big rigs, but there aren't enough truckers to meet the need.
The big picture: 8.4 million people were employed in trucking-related jobs across the economy in 2022, not including the self-employed.
There were 3.54 million truck drivers, an increase of 1.5% from 2021.
Yes, but: The country also faced a shortage of 78,000 qualified drivers in 2022. The shortfall is expected to double by 2031, American Trucking Associations CEO Chris Spear told U.S. lawmakers in March.
State of play: Texas' trucking industry accounts for roughly 780,000 jobs, per the Texas Trucking Association. Trucks transport an estimated 2.2 million tons of manufactured goods through Texas every day.
"Everything you can think of comes to you in the back of a truck … Even where you have railheads, seaports and airports, trucks are still part of that component," Texas Trucking Association president John Esparza tells Axios.
Threat level: Retirements are outpacing hirings in the industry, and long-haul, cross-country routes have become less desirable to drivers.
"It does take a unique and qualified individual that wants to live on the road to be gone 260, 280, 310 days out of the year, traveling across the state or traveling across the country," Esparza says. "It's more of a dying breed than it was 20 years ago, 30 years ago."
What they're doing: State leaders and trucking companies are addressing the driver shortage through laws, better perks and technology.
In 2017, Texas passed a law increasing the weight limits of trucks leaving the state's seaports so that more goods could be transported off ships in fewer trips.
Walmart announced last year that its drivers can make up to $110,000 in their first year with the company.
Autonomous trucking and an expanded rail system could also take on longer, less desired routes for transporting goods, Esparza says.
What we're watching: A bipartisan federal bill reintroduced in March proposes tax credits for qualified commercial truck drivers to help alleviate the shortage.
What it's like to ride in an autonomous truck
Axios Dallas' Naheed Rajwani-Dharsi got to ride in an autonomous truck this month. She tells how it went:
The big picture: Kodiak Robotics, a California-based company with a hub in Lancaster, is among a growing number of companies trying to make our roads safer and solve the trucking shortage through self-driving technology.
Kodiak's autonomous trucks already make commercial runs for clients across Texas, including hauling furniture seven days a week between a Houston-area distribution center and the Ikea store in Frisco. The longest route so far is to Atlanta.
The intrigue: The trucks were built to one day operate without anyone in the cab, relying on self-driving technology that humans can monitor remotely.
For now, they operate with "safety drivers" who hover their hands over the steering wheel in case the autonomous function doesn't work as it should.
Sensors on either side of the truck conduct 1,000 checks every 100 milliseconds to help the truck adjust its behavior based on traffic patterns, unruly drivers and roadblocks.
Details: Our 20-minute ride in southern Dallas County, along Interstate 20 and Interstate 45, included two members of Kodiak's development team. One was a third-generation trucker who came to Kodiak seeking a better work-life balance.
The morning demo included driving on the highway, changing lanes, taking a clover exit and pulling back into the Kodiak hub in Lancaster.
We didn't go over 65 mph and stayed in the far right lane the entire time.
The autopilot feature worked as it should. The truck's automated system flagged roadblocks long before we noticed them.
What they're saying: "Human error generally is the biggest killer of Texans on our highways … These (autonomous trucks) are going to save lives at the end of the day," says John Esparza, the Texas Trucking Association president who has also sat in the back of an autonomous truck.
Reality check: It may be a while before these big rigs go driverless. They're difficult to commercialize.
More Dallas stories
No stories could be found
Get a free daily digest of the most important news in your backyard with Axios Dallas.