What other cities can learn from car-dependent Dallas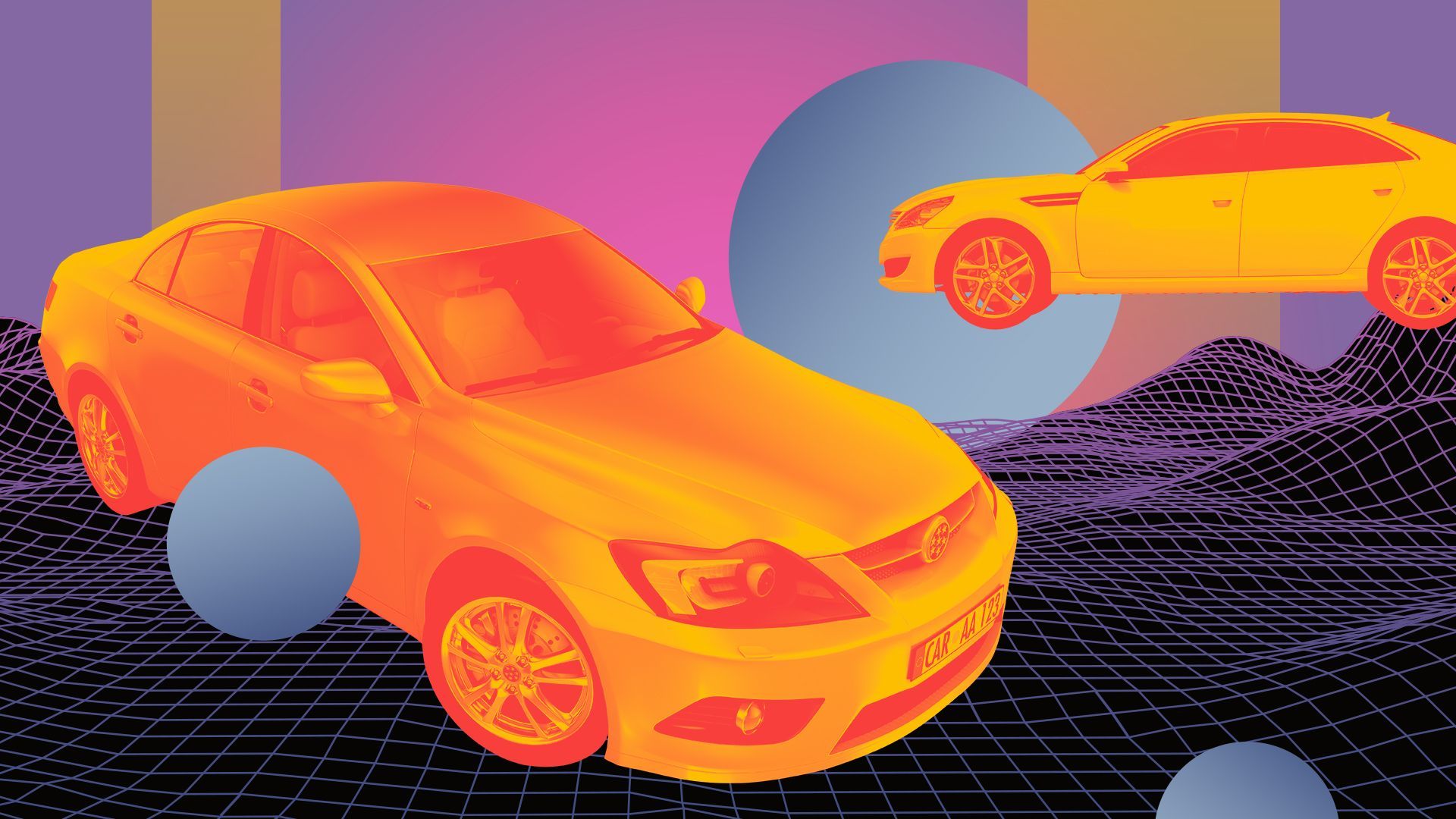 Dallas was initially a railroad town built with streetcars, trains and pedestrians in mind. But decades of car-centric policies turned it into one of the country's most automobile-dependent metro areas.
The big picture: Cars are seen as synonymous with personal freedom, but they can also drive up the cost of living, carbon emissions and road congestion.
Dallas-Fort Worth is constantly undergoing road construction, as new roadways are built and existing ones widened.
Why it matters: The region's car-centricity affects low-income families the most because their need for usable sidewalks and affordable transportation options is neglected.
Flashback: Footage of downtown Dallas in 1939 shows a vibrant urban center buzzing with people and cars, drawing comparisons to New York City.
"I like to call Dallas more of a Rust Belt core with a Sun Belt corona around it because it was very much an industrial, railroad-based city that was also very walkable," says Patrick Kennedy, a Dallas-based urban design and planning expert.
Controversial land use policies intended to racially segregate Dallas turned the area into a maze of roadways and segmented communities that leaders are still trying to fix.
State of play: The local transit agency, Dallas Area Rapid Transit (DART), runs buses and trains throughout Dallas and into neighboring cities.
But because the region is so spread out, owning a car feels like a necessity just for basic activities like grocery shopping, taking the kids to school or going to the gym.
Last year, there were almost 4.3 million registered vehicles for Dallas-Forth Worth's roughly 5.2 million residents.
By the numbers: In Dallas County, only 6.6% of households have no car, while about 37% have one car and nearly 37% have two.
By comparison, in the Chicago area, nearly 18% of households are car-free, 41% have one car and almost 30% have two.
Nationally, 8.3% of American households have no car, 32.5% have one car and 37% have two, per the 2020 American Community Survey.
The downside: Cars are the most expensive mode of transportation, says Kennedy, who serves on DART's board.
"When you build for car dependence, you're inherently going to lower density, and lower density means a lower tax base to maintain the infrastructure," Kennedy says.
Moreover, not everyone can afford — or is able to drive — a car.
What's next: North Texas leaders are experimenting with transit-oriented developments to curb the region's car dependence.
Dallas' new 26-mile DART line will span three counties and include development clusters along the way.
One planned development near the University of Texas at Dallas will include housing, offices and a DART stop.
The irony: Most of the developments will be located near major highways.
Meanwhile, there's long been talk of a bullet train connecting Dallas and Houston, but the project appears to be stalled amid land disputes.
The bottom line: "We have this illusion of success as the fastest growing metropolitan area, but to me, it's really just this extension of the 20th century and that scheme of continuing to spend more money on new highways and opening up new land for development," Kennedy says.
"It's not necessarily a lesson for others to learn as much as it is a warning for ourselves — that we need to get our act together."
More Dallas stories
No stories could be found
Get a free daily digest of the most important news in your backyard with Axios Dallas.