ACLU urges Texas school boards to reject chaplains in schools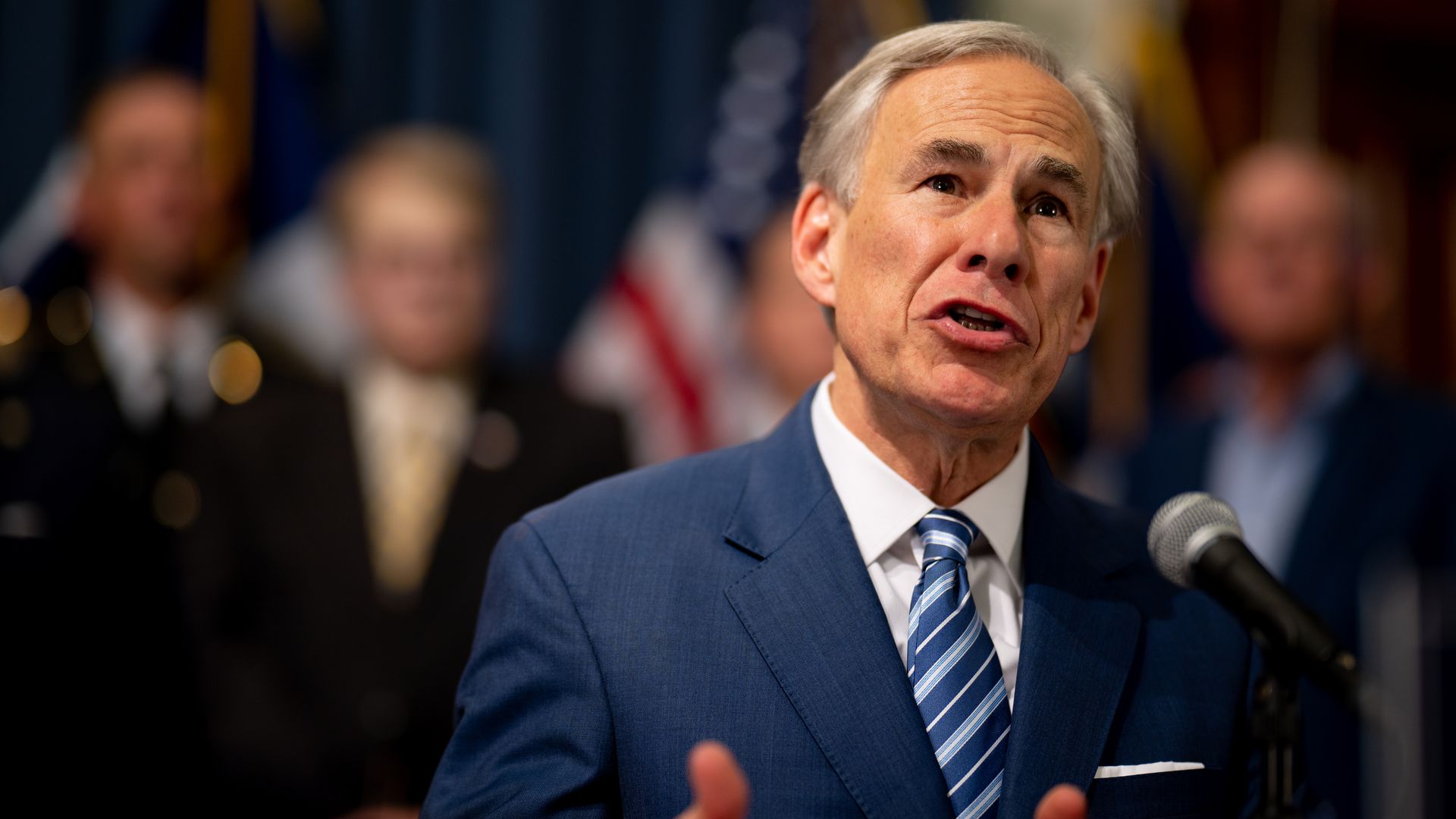 A coalition of civil liberties groups sent a letter this week to superintendents and school board members across Texas, warning that allowing chaplains to work in public schools would violate the state constitution and the U.S. Constitution — and could result in lawsuits.
Why it matters: The groups expressed their concerns two weeks after Gov. Greg Abbott signed into law a bill that allows districts to use school safety funds to pay for unlicensed chaplains to provide mental health support to students.
During debate on the bill, opponents expressed fear that it would be a "Trojan horse" for evangelizing children and would worsen the state's mental health crisis through the use of disproven counseling approaches, per the Texas Tribune.
The big picture: Inspired by the conservative shift of the U.S. Supreme Court, Texas Republicans passed the new law as part of a broader effort to expand the role of religion in education.
Other bills approved by the Texas Senate in the regular session would have required public schools to display the Ten Commandments in every classroom and allowed districts to set aside classroom time for prayer, but the measures failed to pass in the House.
Other states led by conservatives could follow Texas' lead.
Of note: Unlike the state's roughly 13,000 professional school counselors, who are required to have a master's degree, chaplains aren't required to have state certification or specific academic credentials.
Democrats offered amendments that would bar attempts to convert students from one religion to another and require chaplains to receive consent from the parents of schoolchildren, but those amendments failed.
What's happening: The letter to school board members, sent by a group that includes the American Civil Liberties Union and the Freedom From Religion Foundation, warns districts that "hiring or otherwise allowing chaplains in public schools would amount to state-sponsored religion and lead to religious proselytization and coercion of students."
The letter says the group will "closely monitor the implementation of the chaplaincy legislation across Texas and will take any action that is necessary and appropriate to protect the rights of Texas children and their parents."
What they're saying: "Families and students in Texas practice a wide variety of faiths, and many are nonreligious. All should feel welcome in public schools. Freedom of religion means that parents and faith communities — not government officials — have the right to direct their children's religious education and development," the letter says.
The other side: Proponents of the law argued that religious chaplains will help prevent school shootings, drug use, suicide and other societal ills by returning God to classrooms, per the Texas Tribune.
"Our Founding Fathers never intended separation of God from government," Republican state Sen. Mayes Middleton, the bill's Senate sponsor, said earlier this year. "And what this bill does is make sure our schools are not God-free zones."
What's next: The law takes effect Sept. 1.
More Dallas stories
No stories could be found
Get a free daily digest of the most important news in your backyard with Axios Dallas.