Production companies may get more money in Texas after all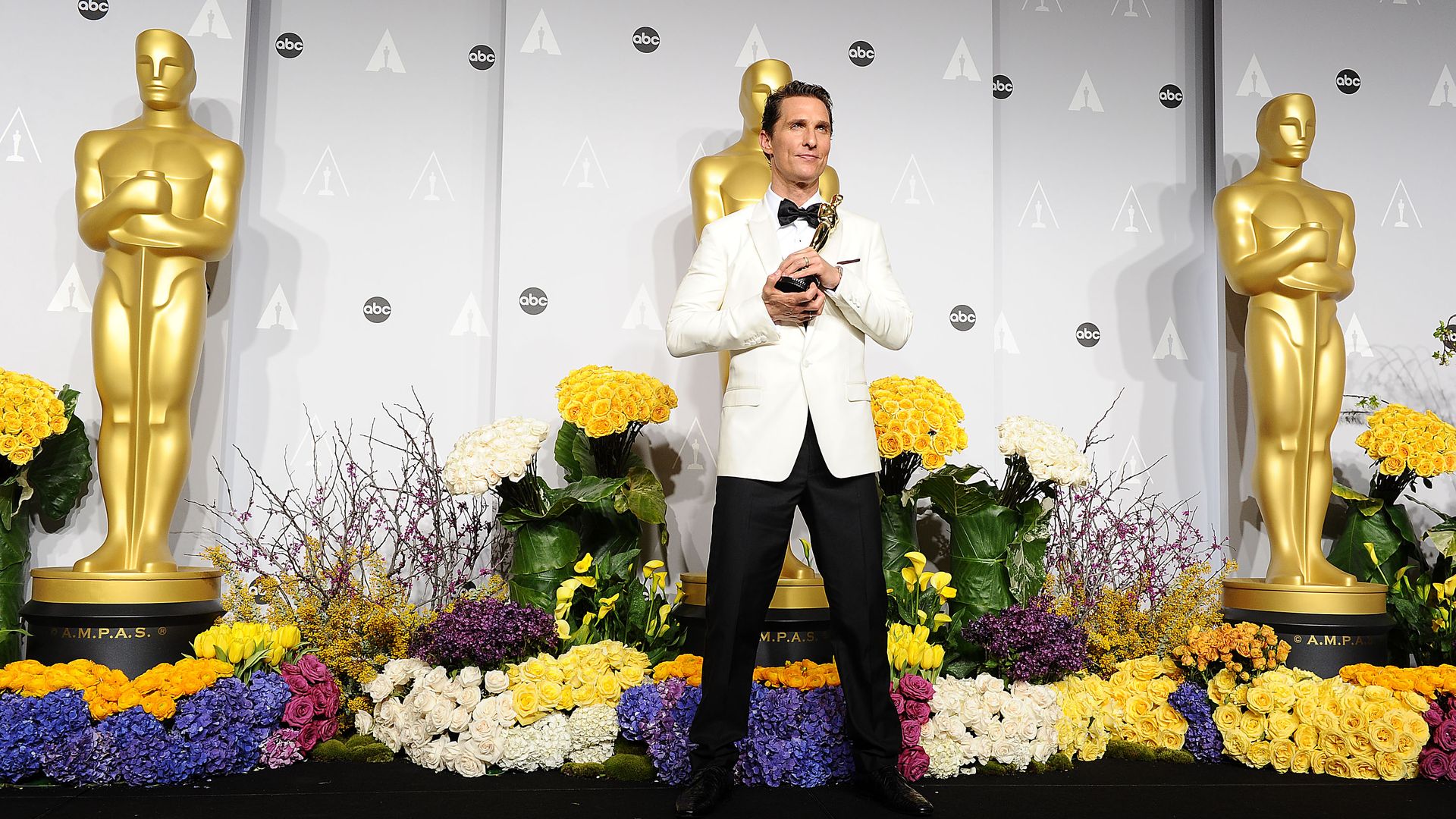 Texas lawmakers didn't overhaul the state's incentives for filming this legislative session, but they did significantly expand the program's funding in the 2024-2025 budget.
Driving the news: The spending plan, which awaits Gov. Greg Abbott's approval, includes $200 million in funding for the Texas Moving Image Industry Incentive Program (TMIIIP) — a big upgrade from the current budget's $45 million.
The big picture: Some iconic TV shows and movies, like "Friday Night Lights" and "Dazed and Confused," have been filmed in Texas, but many that are set in Texas are actually filmed elsewhere.
Advocates for more funding say the pending budget increase will help Texas compete for more work and exposure in the American film industry.
"As a producer, it's in our fiduciary responsibility for our investors to go where it makes the most financial sense," says Red Sanders, who runs a Fort Worth-based film production company and is on the board of the Texas Media Production Alliance.
State of film: In Texas, production companies can apply for rebate-like incentives after completing their filming. But funding comes from the state budget and usually runs out long before the bienniums end.
Almost 20 bills tied to film production were proposed this legislative session, including an overhaul of TMIIIP, a new virtual production institute at Texas A&M, and updated requirements for the percentage of Texans required on each production crew.
The bill to overhaul TMIIIP didn't advance, but lawmakers approved the budget increase, the production institute and updated crew requirements.
"What we received was a big win for the industry," Mindy Raymond of the Texas Media Production Alliance tells Axios.
By the numbers: Texas has made almost $2 billion and 183,000 jobs have been created because of film production in the state since TMIIIP was established in 2009, per the Texas Media Production Alliance.
Georgia doled out $1 billion in tax credits in fiscal year 2022 and got back more than $4.4 billion from TV and film companies that year alone, per the Atlanta Journal-Constitution.
The film, television, and digital media production industry poured nearly $855 million into New Mexico's economy in fiscal year 2022, in part because of the state's incentives.
The other side: Every Texan, a nonprofit focusing on social justice, opposed adding new tax credits, saying that film incentives in other states have a "mixed record of boosting economic activity."
Zoom in: Fort Worth leaders were especially vocal this legislative session, touting the impact that expanded film incentives can have on the city.
"There is immense film potential here, and I look forward to our residents seeing Fort Worth appear in television, movies, and music videos more and more," Mayor Mattie Parker said in a statement.
Sanders, whose repertoire includes a Kendrick Lamar music video filmed in Fort Worth, tells Axios that filmmakers who were waiting to see how the legislative session would unfold are seriously considering filming in Texas after seeing that the budget increase is likely to go through.
"We have had so many productions leaving the state for our neighboring states. Now we can actually be competitive," Sanders says.
What's next: The Texas Media Production Alliance plans to keep advocating for better incentives for production companies so Texas can play an even bigger role in film production.
"We're absolutely in support of a long-term strategy — there needs to be something in place, so all of our eggs are not in the basket of the appropriation" of the grant program, Raymond says.
More Dallas stories
No stories could be found
Get a free daily digest of the most important news in your backyard with Axios Dallas.