10 years after West explosion, safety questions remain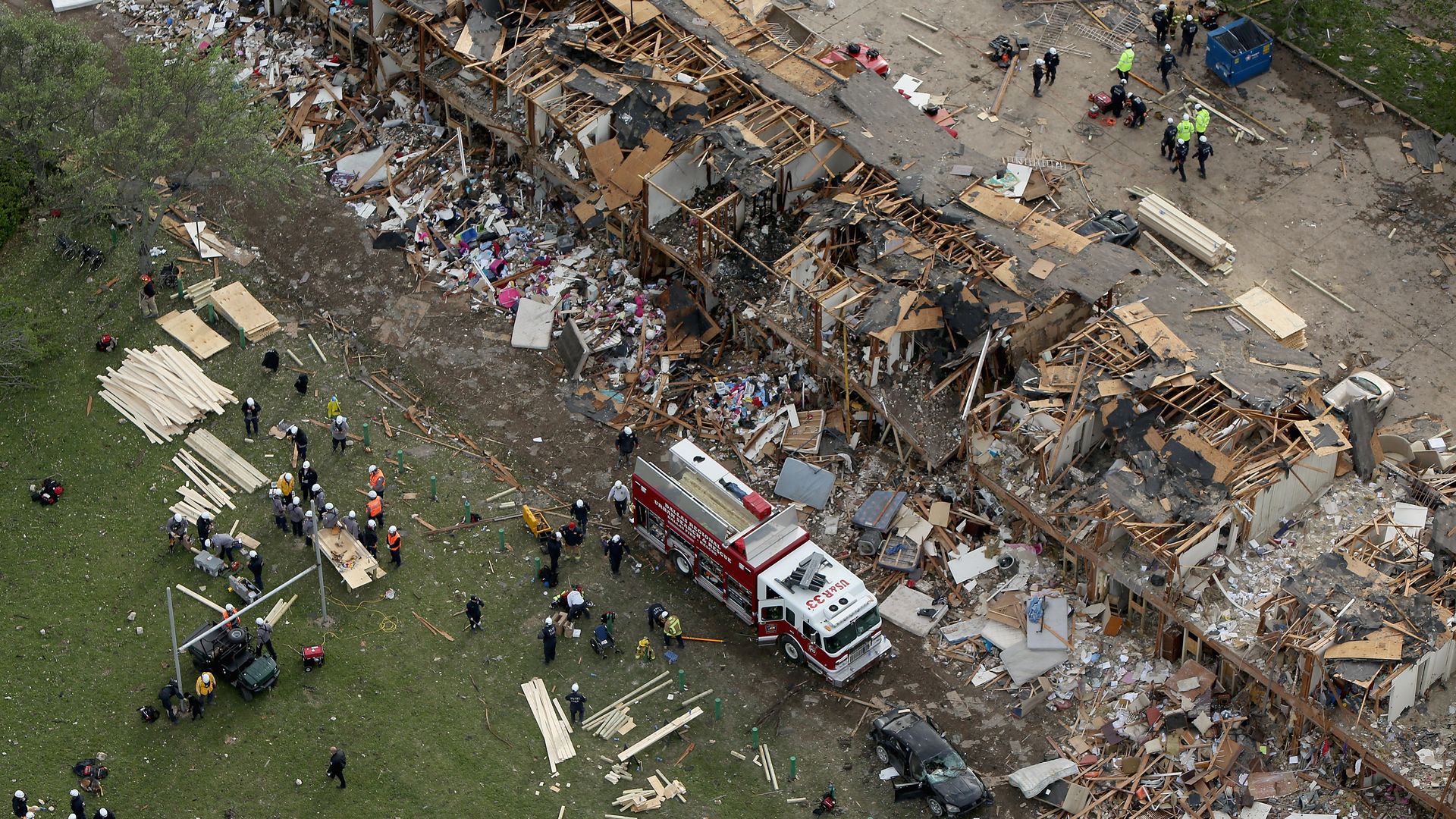 A decade after the deadly fertilizer plant explosion in West, Texas, the community has largely rebuilt — but chemical safety advocates worry that regulators haven't done enough to prevent a similar tragedy from occurring.
Driving the news: Today is the 10th anniversary of the explosion that killed 15 people — including 12 first responders — and injured more than 250.
What happened: At 7:51pm on April 17, 2013, a fire at the West Fertilizer Co. storage facility detonated about 30 tons of ammonium nitrate.
The blast destroyed a middle school, a high school, a two-story apartment complex and a 145-bed nursing home. About half the homes in the town were damaged.
The explosion was so powerful that the U.S. Geological Survey registered it as a 2.1-magnitude earthquake.
The sound was audible in Dallas, 80 miles away.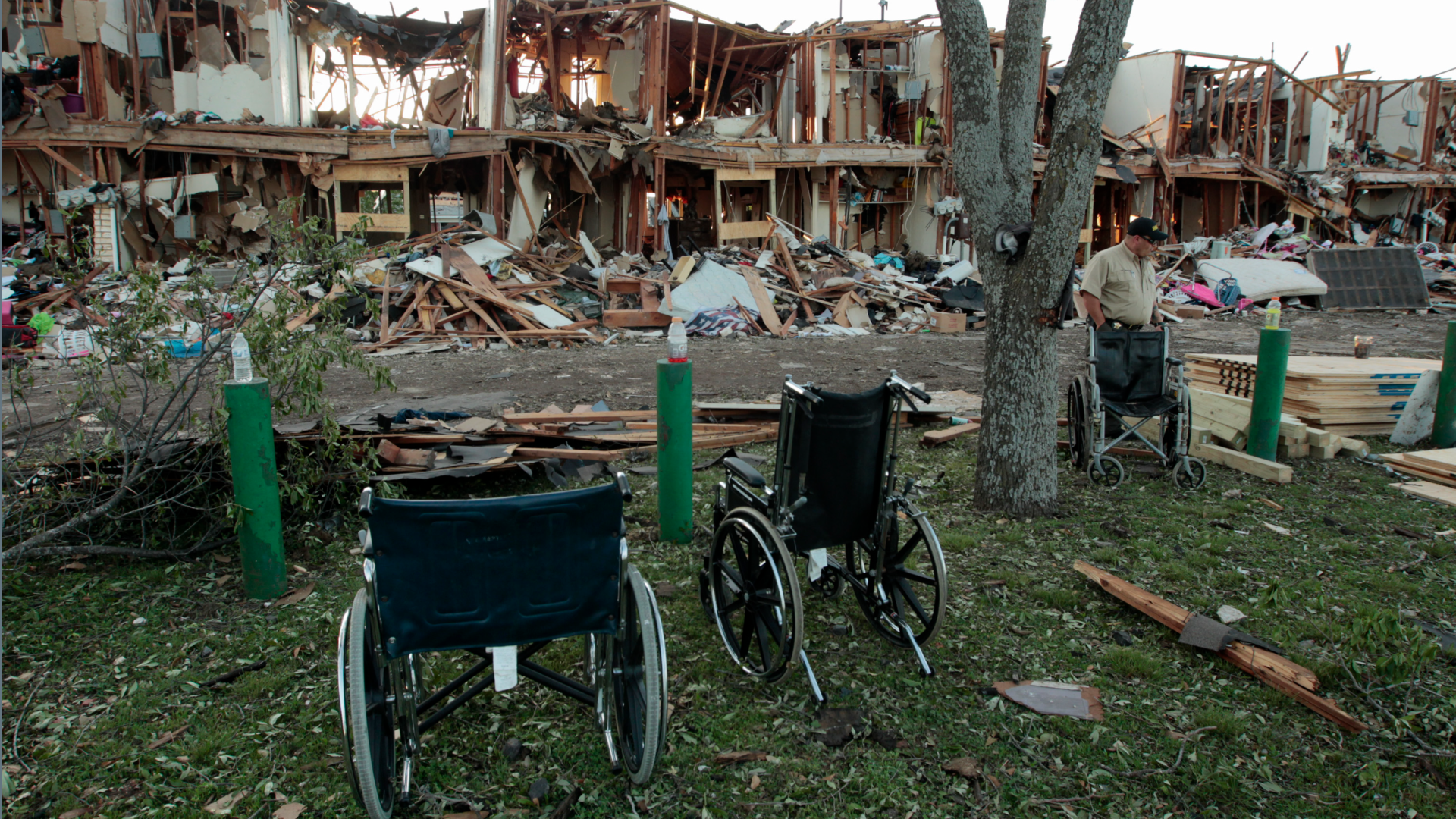 The aftermath: Later that year, then-President Barack Obama issued an executive order aimed at improving chemical facility safety.
In 2015, Texas passed a bill partially regulating the storage of ammonium nitrate.
The town placed a monument about 100 yards from where the plant once stood.
What they found: In a 267-page report released three years after the explosion, the U.S. Chemical Safety and Hazard Investigation Board (USCSB) concluded that the way the fertilizer was stored and the lack of ventilation had contributed to the explosion.
The board's report also cited a lack of safety inspections at the plant, land planning that allowed development so close to the plant, and "shortcomings in federal and state regulations that could reduce the risk of another incident of this type."
Yes, but: Nine of the USCSB's 19 recommendations haven't been implemented, including suggestions that the Environmental Protection Agency strengthen oversight of ammonium nitrate and that the Occupational Safety and Health Administration add ammonium nitrate to its list of highly hazardous chemicals.
USCSB chairman Steve Owens recently told USA Today that the organization is "concerned that a terrible tragedy like West could happen again."
The intrigue: In 2016, the Bureau of Alcohol, Tobacco, Firearms and Explosives announced that investigators believed the plant fire was set intentionally and offered a $50,000 reward for information.
No arrests in the case have been announced.
Meanwhile: There was an explosion in rural Texas last week. One person was injured and 18,000 cattle were killed near Amarillo. The cause remains unknown.
Worthy of your time: Read former West resident Zac Crain's excellent D Magazine story about love and loss in the small town.
More Dallas stories
No stories could be found
Get a free daily digest of the most important news in your backyard with Axios Dallas.