Dallas County's credit card delinquencies rise after eviction ban ends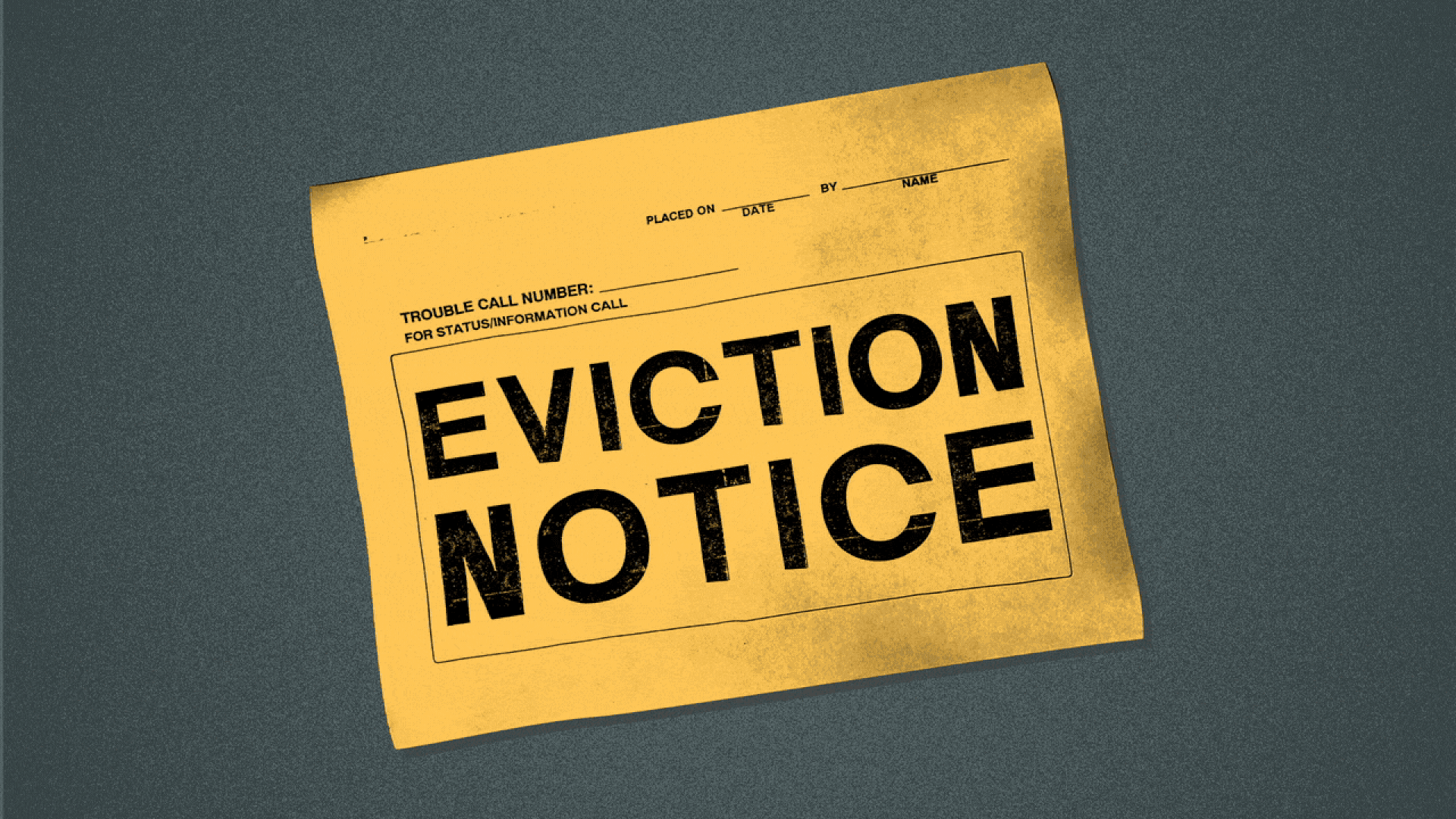 Credit card delinquencies in Dallas County, which had declined during the pandemic-era moratoriums, "increased swiftly" after the moratoriums ended, per a new Dallas Fed report.
The big picture: Evictions have returned to pre-pandemic levels, renters are spending more of their income on rent, and credit card debt is rapidly increasing.
And 58% of Americans now say they're living paycheck to paycheck, and 70% say they're stressed about finances due to high inflation, per a CNBC survey.
What happened: During eviction moratoriums, renters were able to put their money toward buying food and paying back debt, leading to an increase in credit card payments, Dallas Fed senior economist Xiaohan Zhang, one of the report's co-authors, tells Axios.
The dual impact was stark among communities of color in Dallas, all of which saw a drop in evictions and credit card delinquency rates.
What they're saying: "If there's any chance for renters to either not be permanently scarred or blemished in their rental history … it will help their future access to credit and their financial health," Zhang said.
By the numbers: The report analyzed eviction rates and credit data in Dallas County from December 2019 through June 2022.
Dallas County evictions were at the lowest in April 2020 with 46, and rose to a high of 4,106 in March 2022, after the statewide moratorium on evictions ended.
By May 2021 — more than a year into the eviction moratorium — the number of delinquent credit card holders in Dallas County dropped to 99,920. It increased to 123,720 after the eviction ban was lifted.
Between the lines: In 23 out of 25 Dallas County communities of color, the per capita income is less than $29,000, per the Fed report.
In most other Dallas neighborhoods, annual per capita income is over $40,000.
What's next: Dallas is considering a permanent eviction policy that would give tenants seven days to respond to a planned eviction and catch up on rent.
Democratic state Rep. Nicole Collier of Fort Worth proposed legislation that would offer similar statewide protections, but it appears stalled in committee.
More Dallas stories
No stories could be found
Get a free daily digest of the most important news in your backyard with Axios Dallas.