ACLU appeals conviction of Confederate monument protesters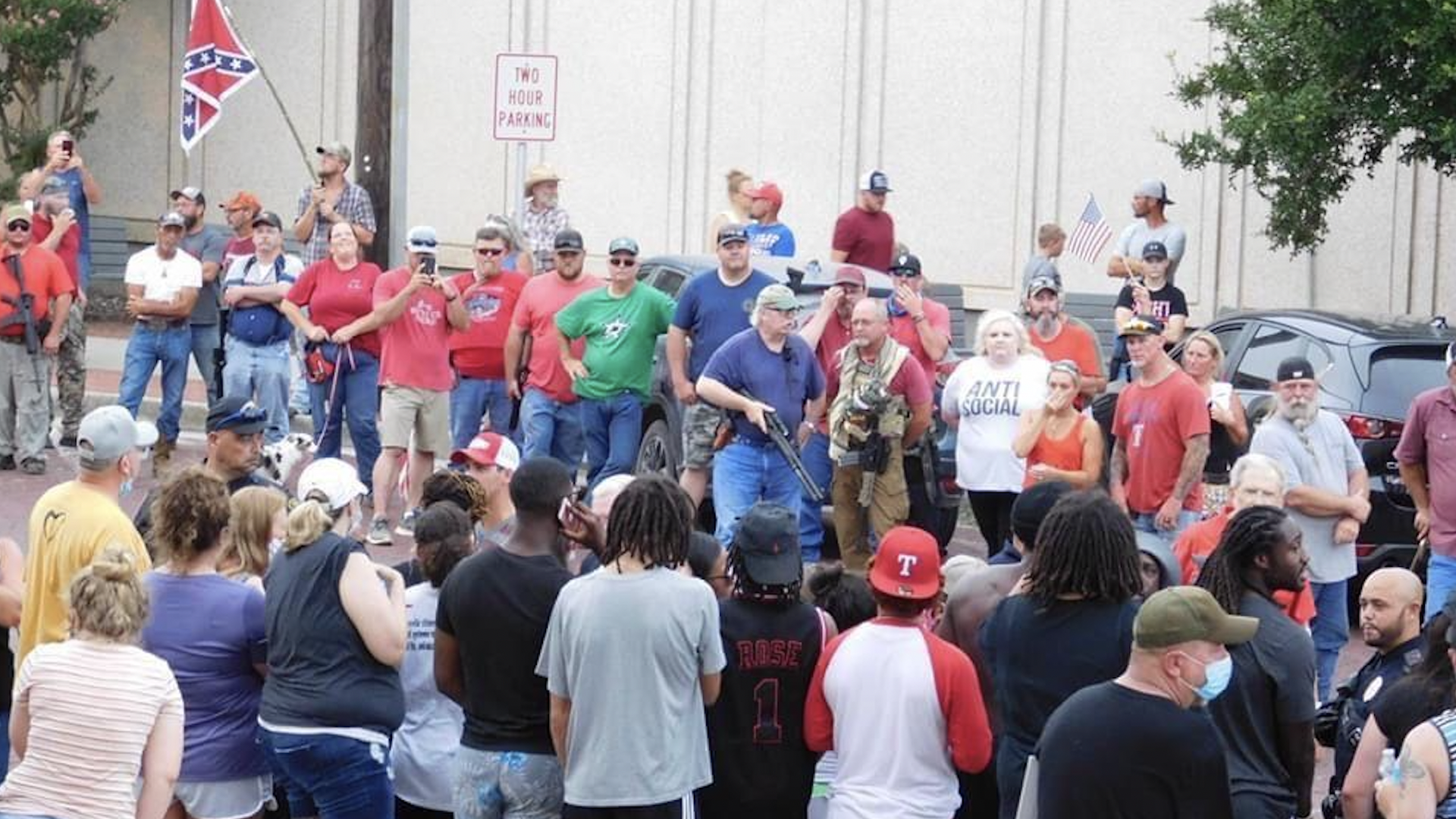 The American Civil Liberties Union of Texas is appealing the convictions of three North Texans who received jail sentences for walking in a roadway during an August 2020 protest in front of a Confederate monument in Gainesville, about an hour north of Dallas.
Driving the news: The ACLU recently filed an opening brief in an appeal on behalf of the protesters who were convicted in 2022 of "obstructing a highway or other passageway," a Class B misdemeanor in Texas.
The defendants, all in their 20s, were each sentenced to seven days in jail and a $2,000 fine.
Why it matters: "Convicting community advocates for, at most, stepping briefly into a public street during a peaceful march is an attack on the free speech rights of all Texans, no matter your political views," Savannah Kumar, an attorney with the ACLU of Texas, said in a statement.
What happened: As social justice protests inspired by the murder of George Floyd erupted across the country, activists in Gainesville organized a series of marches at the Cooke County courthouse to call for the removal of the Confederate monument there.
Organizers Justin Thompson, Torrey Henderson and Amara Ridge led about 80 protesters in a walk around the neighborhood, entering the roadway to walk around a large puddle and to avoid armed counterprotesters, according to the ACLU filing.
A few days later, the Gainesville Police Department issued arrest warrants for the organizers.
The three organizers were convicted in a jury trial that included 12 witnesses called to testify against the defendants, per the Denton Record Chronicle.
Yes, but: Attorneys representing the organizers argue that there's insufficient evidence to show protesters rendered the passageway impassable, and that no Texas court has ever interpreted the obstruction statute to apply to peaceful protesters.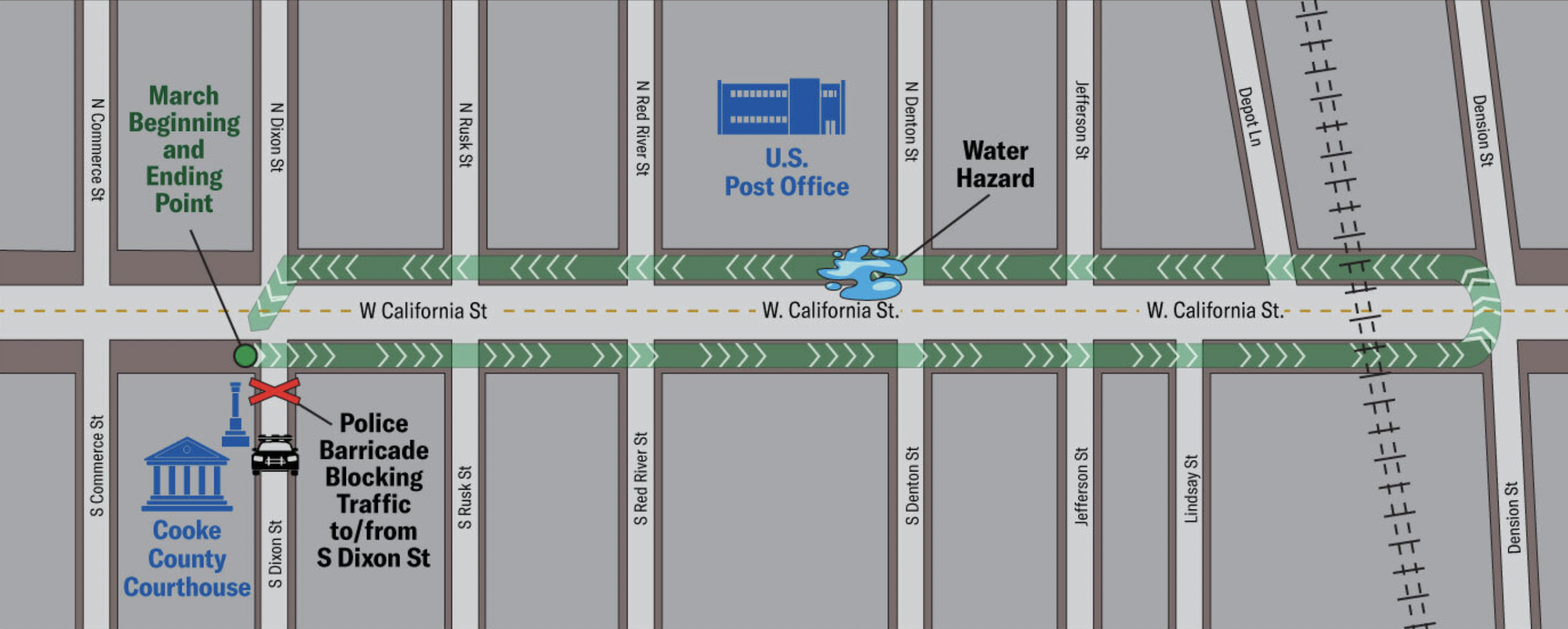 Context: Gainesville is the site of an 1862 incident known as "The Great Hanging," when dozens of suspected Union sympathizers were executed by Confederate troops.
Of note: An inscription on the 30-foot monument reads, in part, "No nation rose so white and fair / None fell so pure of crime," from a poem dedicated to Robert E. Lee, according to the Gainesville Register.
In August 2020, the Cooke County commissioners voted 4-1 to keep the monument where it stands.
What they're saying: "I hope people keep marching and fighting for a better world, keep sharing stories about the true history of Gainesville, and keep advocating for racial justice," Thompson said in the ACLU's statement.
The other side: Cooke County Attorney Edmund Zielinski, who prosecuted the case, declined to comment on the appeal.
What's next: If the Texas 7th Court of Appeals doesn't overturn the convictions, the case could go to the state's Court of Criminal Appeals.
More Dallas stories
No stories could be found
Get a free daily digest of the most important news in your backyard with Axios Dallas.