COVID's lasting impact on our wildlife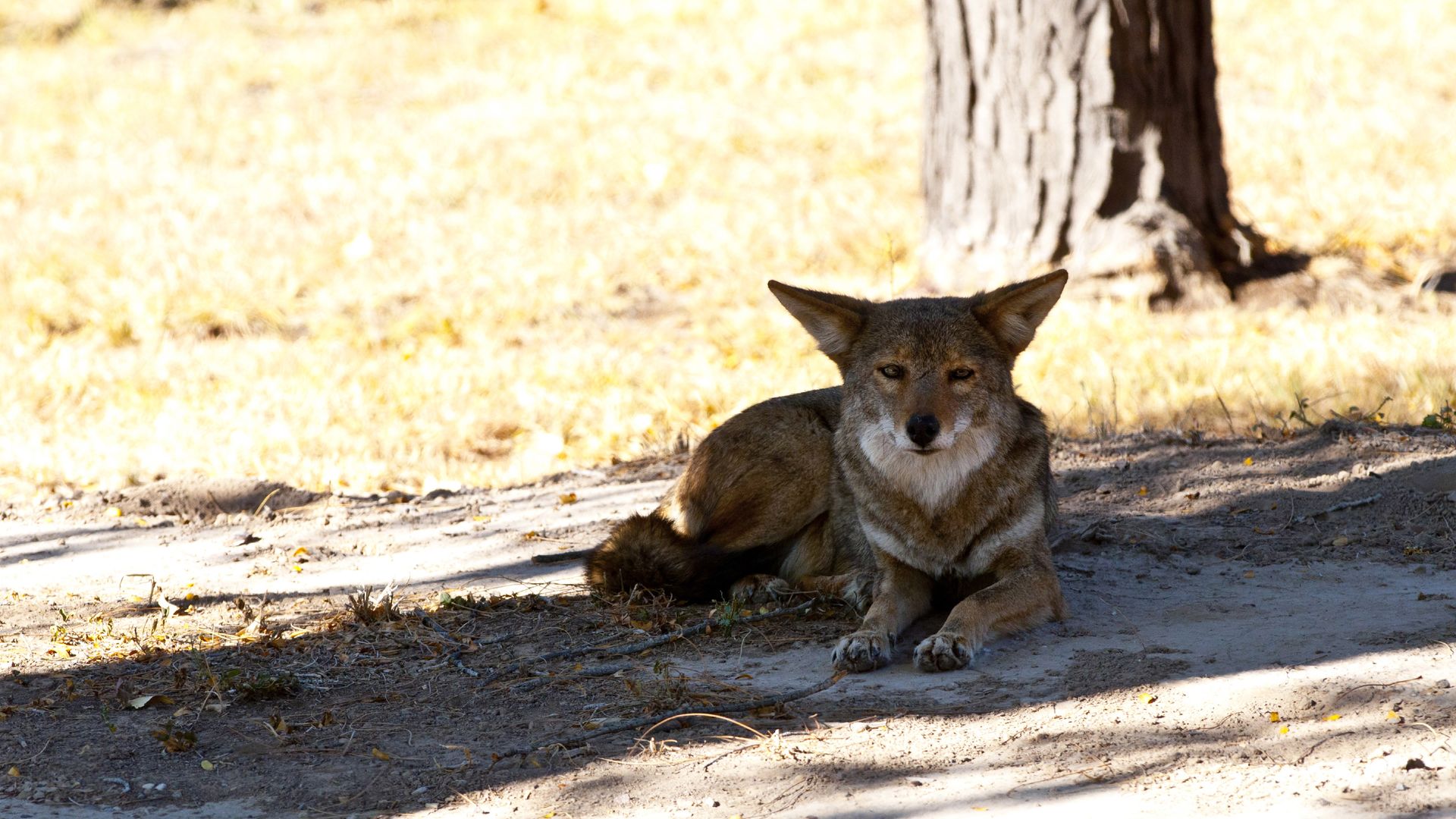 The COVID-19 pandemic didn't just shake up our routines — it changed the behavior of local wildlife too.
The big picture: Some of our local wildlife's population sizes have increased, their eating habits have changed, and they've become more comfortable being out and about during the day, Dallas Animal Services wildlife officer Jacqueline Sutherland tells Axios.
Coyotes have been sighted across the region, including at The Village and Turtle Creek and near Irving's Toyota Music Factory.
Driving the news: Dallas recently launched a virtual map showing coyote sightings across the city, in hopes of tracking their behavior and identifying any threats to the public.
Zoom out: Densely urban areas across the U.S. have been figuring out how to coexist with increasingly visible wildlife since the start of the pandemic.
Zoom in: North Texas has always been home to coyotes, bobcats, raccoons and opossums — but they were living elusively before the pandemic, Sutherland says.
"They know our schedules — we've got coyotes that know what day of the week different apartment buildings put their garbage out. They're very capable of monitoring us and learning what we do and when we do things."
State of play: With more people working from home and spending more time outdoors, animals like coyotes and bobcats have become more comfortable being around people and relying on our trash as a food source.
The higher volume of garbage from our homes has enabled them to grow their families, Sutherland says.
"The majority of the wildlife we have here in Texas is highly adaptive, so when they see things that are changing around them, it's a matter of life or death for them," she says.
"They have to change their behavior and their habits in order to stay alive and accustom themselves to new activities, whether it's new construction or a higher volume of people coming into their area."
Threat level: The coyotes and bobcats are generally skittish and avoid human contact, but they can pose a risk to pets and humans.
Flashback: Dallas officials started examining coyote behavior more closely last year, after a coyote attacked a 2-year-old in the White Rock area.
What's happening: Sutherland, who leads the effort on Dallas Animal Services' end, says the coyote sightings map is intended to track abnormal behavior and prevent any further harm to the public.
Yes, but: Humans are a threat to the wild animals too. Sutherland has found that their increasing reliance on human food waste from residential areas has led to a number of health issues, including mange and pesticide-induced illnesses.
Of note: Coyotes can survive mange, but bobcats typically don't.
What's next: Sutherland says that once humans settle back into their post-pandemic routines, our wildlife may eventually settle back into their pre-pandemic routines.
Be smart: Dallas Animal Services has created a web page listing best practices around wildlife, including how to behave around them and behaviors worth reporting.
More Dallas stories
No stories could be found
Get a free daily digest of the most important news in your backyard with Axios Dallas.