Our guide to Texas' 8 constitutional amendments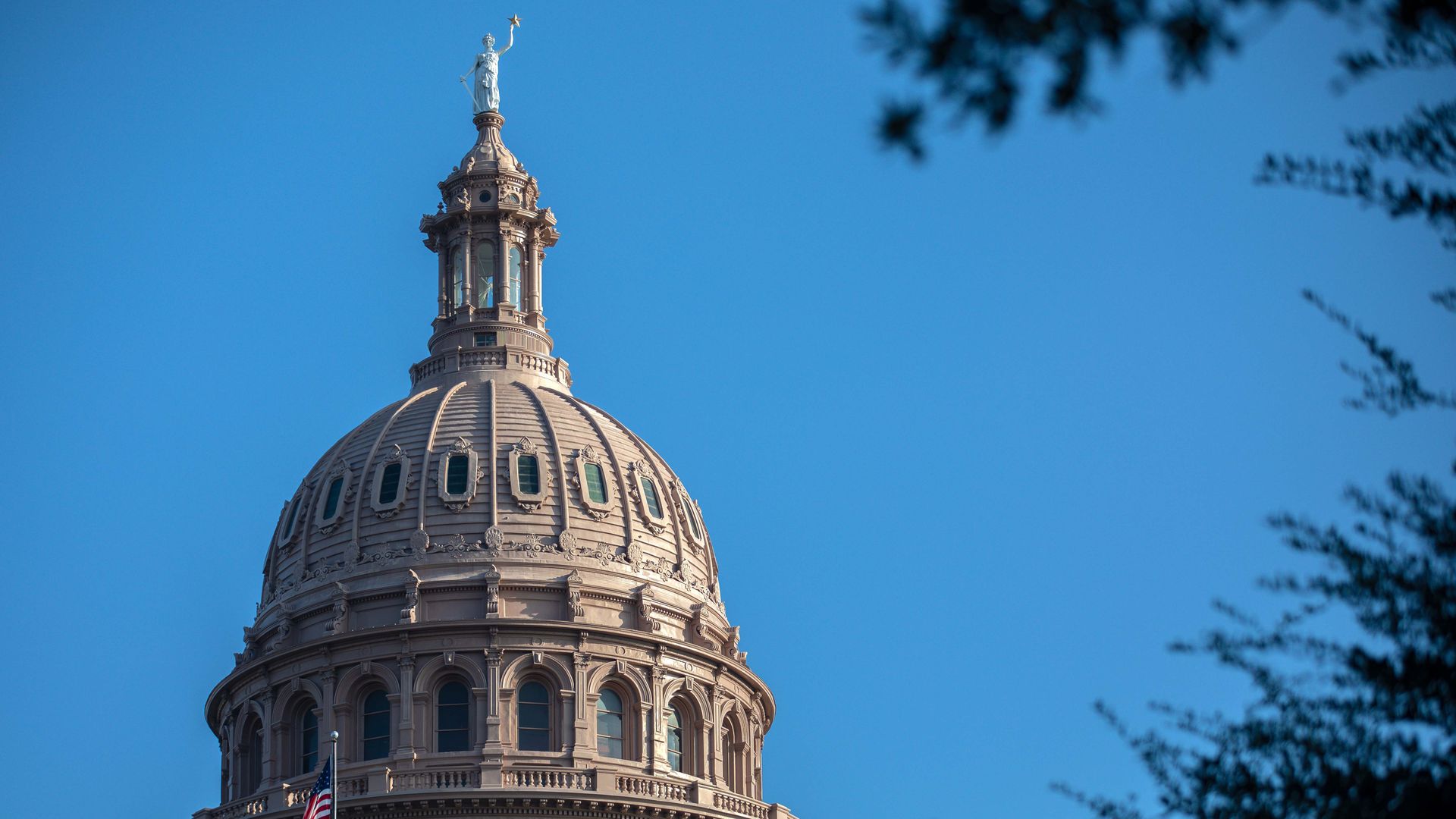 Texas voters have eight proposed state constitutional amendments on the ballot this election season.
Early voting ends Friday. Polls are open from 7am to 7 pm on Nov. 2.
Why it matters: A majority of Texas voters must approve each amendment to the state's constitution. The proposed additions were passed as bills during the latest legislative session.
Here's our guide to what you should expect to see on the ballot:
Proposition 1 is distinctly Texan. It would add rodeos to the list of sporting events that can organize raffles to raise money for charity.
Proposition 2 authorizes counties to issue bonds to fund transportation infrastructure in underdeveloped areas. Cities and towns can already issue bonds to finance such projects without raising the property tax rate.
Propositions 3 and 6 arose due to the pandemic.
Proposition 3 would prohibit governments from taking action that "prohibits or limits religious services." It stems from a larger national COVID-19 debate that pits public health officials trying to stop the disease's spread against pastors who want to protect their religious practice.
Proposition 6 would give residents of nursing homes and long-term care facilities the right to designate an "essential caregiver" who could not, under most circumstances, be barred from in-person visits.
Changes to judicial eligibility requirements and judicial oversight make up the other two propositions.
Proposition 4 would require candidates for the Texas Supreme Court, the Court of Criminal Appeals or a state court of appeals to have 10 years of experience practicing law in the state. District judges would need eight years of legal experience in a Texas court, up from the current requirement of four.
Proposition 5 would expand the powers of the State Commission on Judicial Conduct by giving the group oversight of judiciary candidates.
The ballot also includes two property-tax-related amendments.
Proposition 7 would extend disability-based homestead exemptions for surviving spouses who are age 55 or older when their disabled spouse dies.
Proposition 8 would extend property tax breaks — already available to the spouse of a service member killed in action — to spouses of troops killed in the line of duty but not in combat.
More Dallas stories
No stories could be found
Get a free daily digest of the most important news in your backyard with Axios Dallas.