A visitor's guide to 24 hours in Atlanta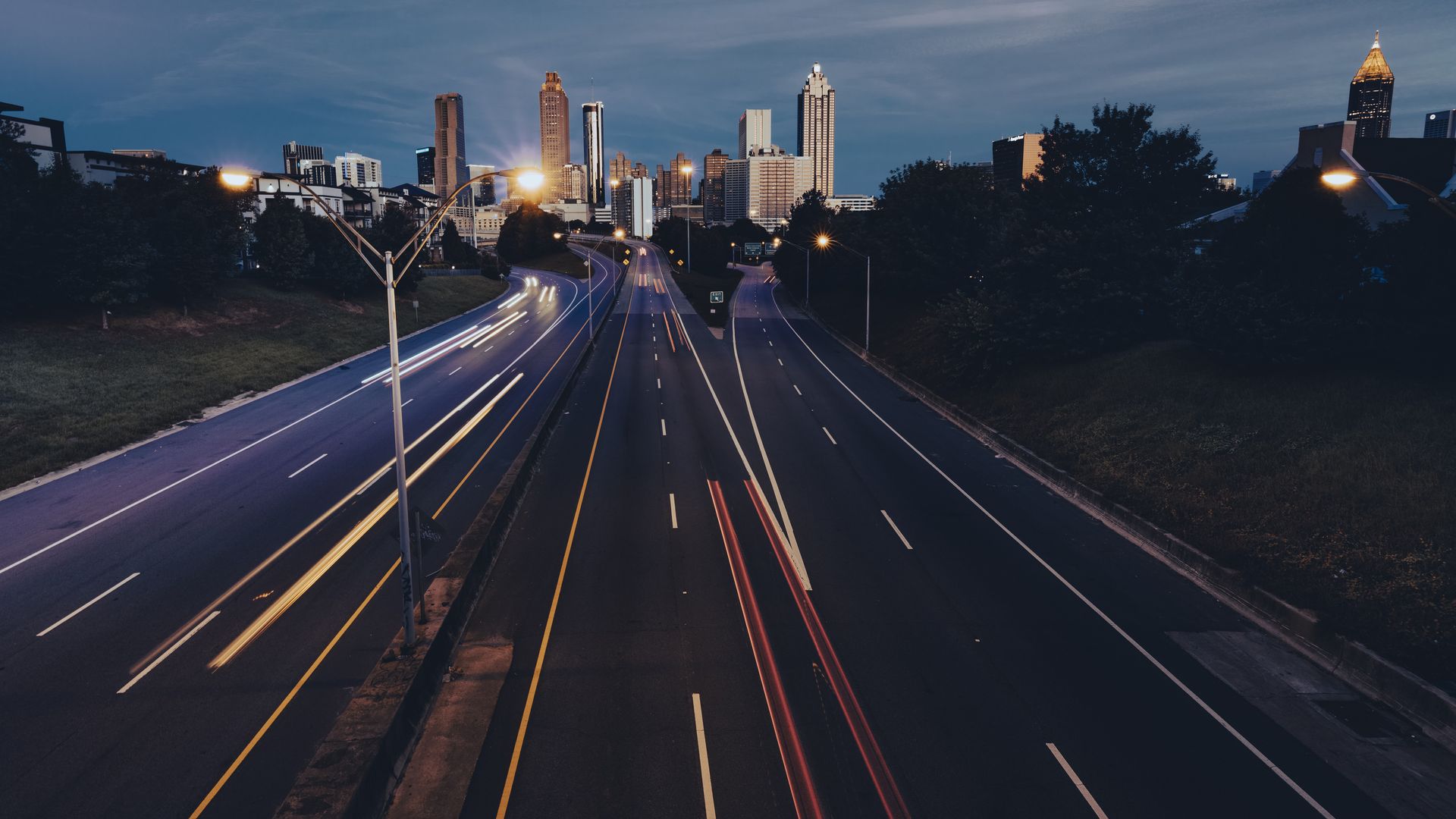 Hello, Atlanta. Southern bureau chief Michael Graff here. 
As a Charlotte resident, I'm obligated to find flaws in Atlanta in the same way that a younger sibling must find flaws with a firstborn. But your Axios Atlanta authors showed me around on a quick December visit, and I must concede: Atlanta's neat!
I was there for a little more than 24 hours, and here's what we packed in:
Eat
Lunch: Shawarma and rosemary chicken and falafels and baba ganoush at the Aviva by Kameel location at CODA in Midtown. The small food hall also made for a fine place to meet and talk shop on a rainy day.
Dinner: At Ponce City Market I spotted Botiwalla and King of Pops, which made me think of Charlotte's favorite slogan: Hey, we have that in Charlotte, too! 
But on this trip, Kristal and Thomas and I went a little fancier with Atrium, where we had a mix of cocktails like the Deal's Revenge (a spicy old-fashioned) and zero-proofers like the All That Glitters (ginger, pepper, lime and soda), and followed them with steak and duck. One downside: I ordered mussels that never arrived.
Of note: I did eye the W.H. Stiles Fish Camp, which I want to try on the next trip.
Coffee: The next morning, I met Emma at Biggerstaff Brewing for coffee and a warm apple cider, then we snagged a light lunch at Bread & Butterfly.
Stay
Hotel travel can be like opening a Christmas gift from your off-the-wall aunt: Never know what's inside. But the Georgian Terrace exceeded expectations. The cost (about $200) was reasonable and the staff was kind and allowed me an early check-in. 
The building itself, made of brick and marble with huge windows and chandeliers, sparkled with holiday decorations. 
Do
The sun came out on Day 2 and Emma took me on a walking tour of Old Fourth Ward.
We saw the old Ebenezer Baptist Church where Martin Luther King Jr. (and Sr.) preached; the new version where Sen. Raphael Warnock preaches; the tomb for King and his wife, Coretta Scott King; and MLK's birth home. 
Of note: We also strolled past a restaurant Charlotte can't wait to see arrive: Slutty Vegan.
From there, we walked a bit along the Beltline, where I saw a few places we've written about, and I learned a little more about the trail's story. Then we cut across to the Carter Center and its rolling green backyard.
My thought bubble: I may lose my Charlotte card for saying this, but Atlanta is a breathtaking blend of past, present and future. I'd move there … if not for the traffic. 
More Atlanta stories
No stories could be found
Get a free daily digest of the most important news in your backyard with Axios Atlanta.