Exclusive: Georgia's new lieutenant governor's priorities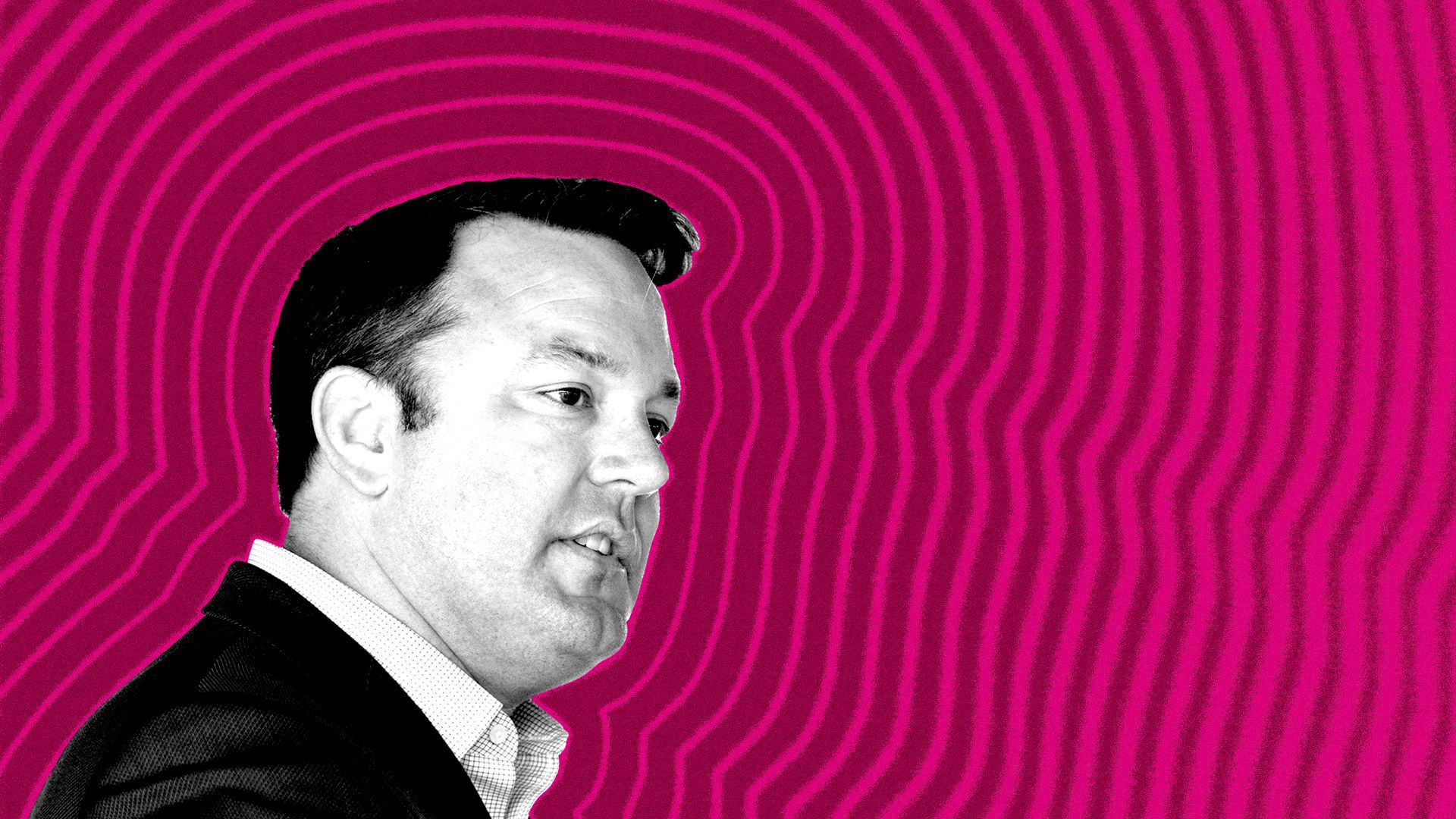 Burt Jones took some high-profile, controversial stances during his decade in the state senate.
But his legislative priorities as incoming lieutenant governor — first shared with Axios — are largely uncontroversial.
Driving the news: Jones, a businessman from Jackson, said in an interview he's prioritizing economic development, public safety, mental health and education policy.
Notable absences from the list include new abortion restrictions, specific runoff reform ideas and Buckhead cityhood.
Catch up quick: In his decade as a GOP state senator, Jones has supported policies unpopular even among his own caucus, such as a failed bid to takeover Hartsfield-Jackson and Buckhead cityhood.
He served on former president Trump's false slate of electors after the 2020 election, pushed for a special session on "voter fraud" — and lost a committee chairmanship as a result.
Yet he was also the lone top Republican candidate to support same-sex marriage on the record in 2022.
What he's saying: "There's not one group of people that have a patent on good ideas," Jones told Axios.
Be smart: As the leader of the state senate the lieutenant governor has the power to influence legislation and committees — unless senators rebel and vote to strip the lieutenant governor of those powers.
Breaking it down: This year, Jones says his priorities include:
Public safety reforms targeting gang violence like mandatory minimum sentences and cash bail requirements for violent and repeat offenders.
Relaxing college-degree requirements for some state employment positions to expand the workforce.
Creating a new Senate Committee on Children and Families focused on child welfare and health and "making Georgia the most affordable state when it comes to adopting children," Jones said.
Pushing for more mental health investment, including funding additional K-12 school counselors.
Yes, but: Jones also plans to uphold a campaign promise of eliminating the state income tax.
That one is more controversial.
Even some Republicans who've supported trimming the income tax rate worry about the effect on the budget. Jones says the difference could come from eliminating ineffective tax incentives.
Gov. Brian Kemp's primary opponent pushed for it last year — not Kemp. "Where the Governor and I both agree on is that we're always looking for ways to lower the costs of taxpaying citizens," Jones said.
A new joint House/Senate committee this year is tasked with assessing those tax credits.
Jones said he'll appoint a Senate subcommittee for the task — featuring senators who are "big believers in lowering the tax burden, but doing it in a responsible way."
On Buckhead: Jones, who is now the highest-ranking official to have supported Buckhead cityhood, told Axios that he maintains "open dialogue" with both sides, including Atlanta Mayor Andre Dickens and leading cityhood proponent Bill White.
But White, Jones told Axios, "is not a legislator the last time I checked."
On abortion: Jones said he has no intention of pushing for further abortion restrictions. The state's 2019 ban "speaks for itself," he said, is now in the hands of the state supreme court.
The bottom line: Jones said his office plans to take a more collaborative approach with the state senate.
He doesn't plan to unilaterally halt any legislation that senators move forward. "All legislation that gets introduced should get vetted," he said.
"We understand that our office is not a member of the caucus, but that we function together," Jones' chief of staff Loree Anne Paradise told Axios.
More Atlanta stories
No stories could be found
Get a free daily digest of the most important news in your backyard with Axios Atlanta.