Georgia election officials raise a red flag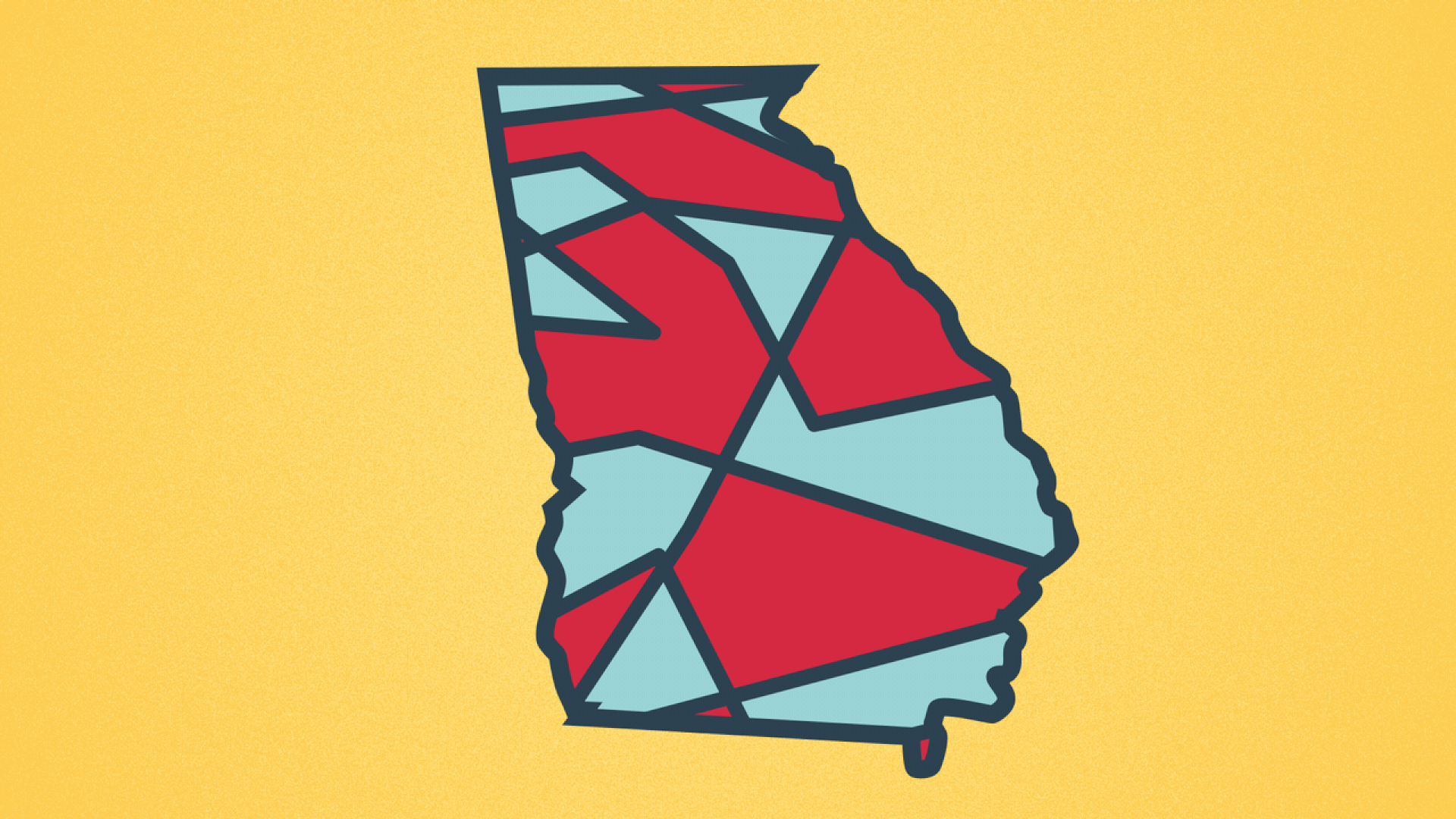 While attention is on state lawmakers currently drawing new district lines, it will be Georgia's election officials who make sure voters are accurately reassigned to their new districts next year.
And those officials are worried they won't have enough time to do it properly.
Why it matters: If this process is rushed, officials say there is an increased risk of mistakes, including voters and potential candidates being coded into the wrong district.
"We're not the ones who write the laws. We're the ones tasked with implementing the laws. But when something goes wrong, it always points back to the elections office."
— Deidre Holden, Paulding County elections supervisor and co-president of the Georgia Association of Voter Registrars and Election Officials.
What's happening: Earlier this fall, officials from a majority of Georgia counties signed a resolution requesting the General Assembly delay the 2022 primary election to June and the qualifying deadline to April.
Right now, qualifying is in March and the primary is in May.
Why the time crunch?
Thanks to a 2014 federal ruling, Georgia's primaries are already earlier than they've ever been for a census year, putting new pressure on officials.
Not to mention, the pandemic delayed the 2020 census data that is the basis for new district lines.
Plus, thanks to threats against polling places, officials are worried about holding elections at schools when students are in classes.
Breaking it down: While state lawmakers are finalizing General Assembly and congressional districts this month, they will not pass local county commission and school board district lines until January.
Election officials warn that timeline leaves them little time to process and inform voters of their new districts and potential candidates of their possible constituencies.
The big picture: If candidates are found to be in the wrong district, or voters are found to have voted in the wrong election, elections can be thrown out and redone.
What they're saying: The matter remains in the hands of the General Assembly. Holden said she expects "politics will play into it, because if we push the primary date back then that means [candidates] have to raise more money."
"We have explained all of this to them. Hopefully, they have heard our voice, and they will help us out," she said.
"You're backing us into a corner that we might not be able to crawl back out of," Tonnie Adams, Heard County registrar and chair of the state election officials association's legislative committee told Axios.
Our thought bubble: After the 2020 election, faith in our election system has been weakened. What are in fact innocent mistakes can form the basis for false allegations of malicious voter fraud.
As always — but especially next year — be sure to double-check your polling place locations and sample ballots, and remind your friends and family too.
More Atlanta stories
No stories could be found
Get a free daily digest of the most important news in your backyard with Axios Atlanta.