Scoop: Spencer Zwick suits up for team Haley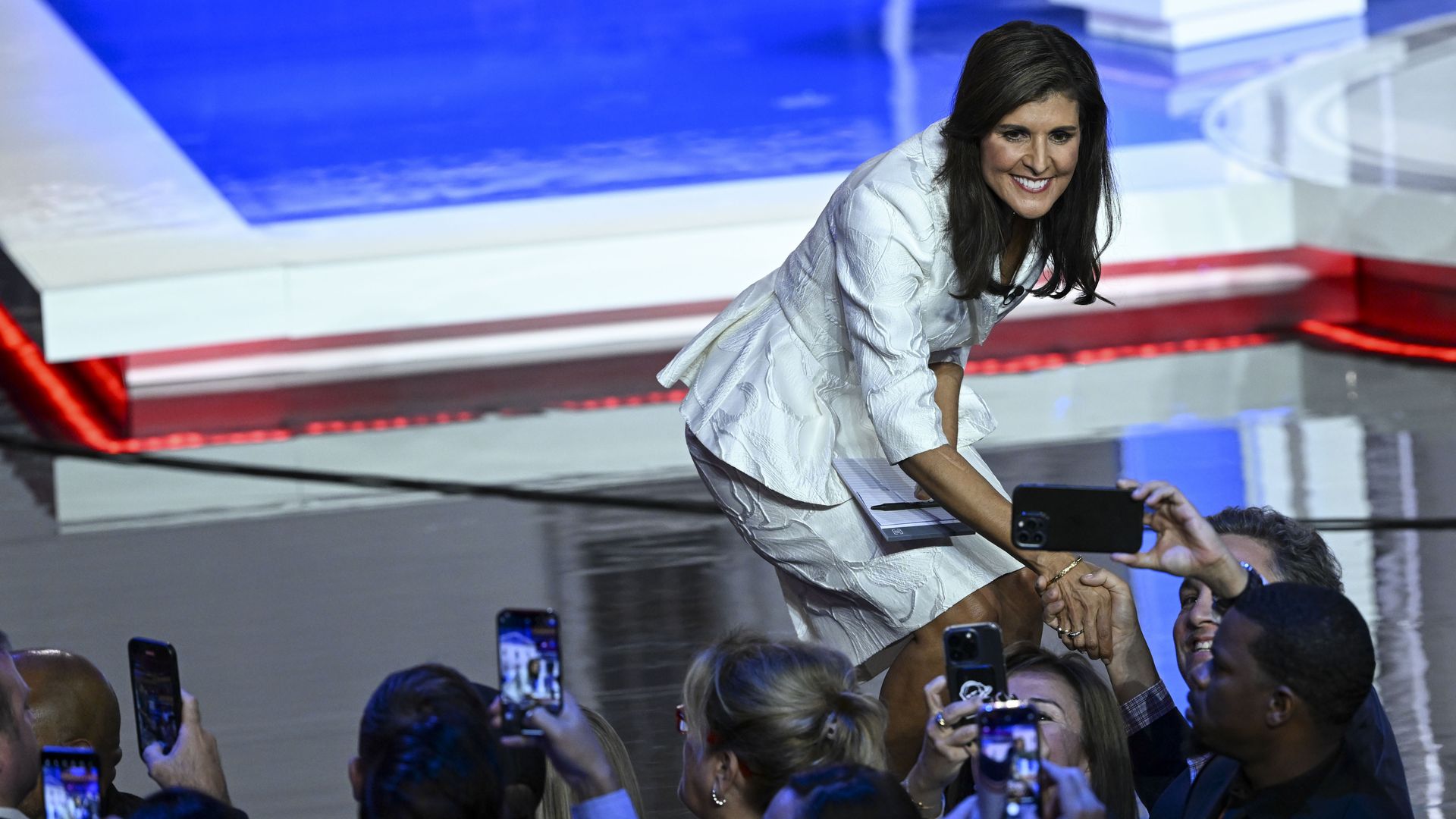 Spencer Zwick, the money maestro for Sen. Mitt Romney's (R-Utah) 2012 presidential bid, is joining Nikki Haley's 2024 fundraising team, Axios has learned.
Why it matters: Establishment Republicans are lining up behind the former UN ambassador and South Carolina governor as the GOP's best candidate to stop former President Trump in the Republican primary – and ultimately beat President Biden in November.
Ken Griffin, the GOP megadonor who has been shopping around for an alternative to Trump, hinted this week that he is leaning toward Haley in 2024.
JPMorgan Chase CEO Jamie Dimon, who still considers himself a Democrat, has been having private conversations with Haley and thinks she has the potential to bring the country together, Axios scooped Tuesday.
What we are hearing: Zwick, a founding partner of Solamere Capital, a Boston and NYC-based private equity firm, has deep ties in Republican financial and donors circles. He remains close to former GOP House Speaker Paul Ryan (R-Wis.).
"Nikki Haley has the vision, the record, and the campaign apparatus to win both the primary and general election," Zwick said.
"I'm proud to support her efforts and help her build stronger relationships with donors and business leaders around the country," he said in a statement obtained by Axios.
The big picture: Some big dollar GOP donors are still in search of a strategy – and a candidate – to prevent Trump from being their party's nominee.
In September, Griffin called Trump a "three-time loser" and suggested he was souring on Florida Gov. Ron DeSantis, even though he gave $5 million to the super PAC supporting him.
Throughout the summer and fall, Trump has maintained a significant lead over the rest of the field, with his polling percentage greater than the rest of the GOP field combined, according to the Real Clear Politics polling average.
Still, big dollar donors are convinced that in a close election, Trump will lose to Biden, whose own approval ratings hover around 40%.
That has set off a quiet, but intense scramble, to settle on a Republican who might beat him in the early primary states.
Sen. Tim Scott (R-S.C.) is now off the field, freeing up his donors to find another candidate. His departure is likely to benefit Haley the most in Iowa, according to Trump's pollster.
Between the lines: Some GOP donors were privately hoping that Virginia Gov. Glenn Youngkin would enter the race.
Haley was one of four candidates to attend the E2 Summit in Park City in October, a two-day, closed-door summit hosted by Romney and Ryan — and organized by Zwick.
Go deeper