Wall Street boosts Jamie Dimon presidential run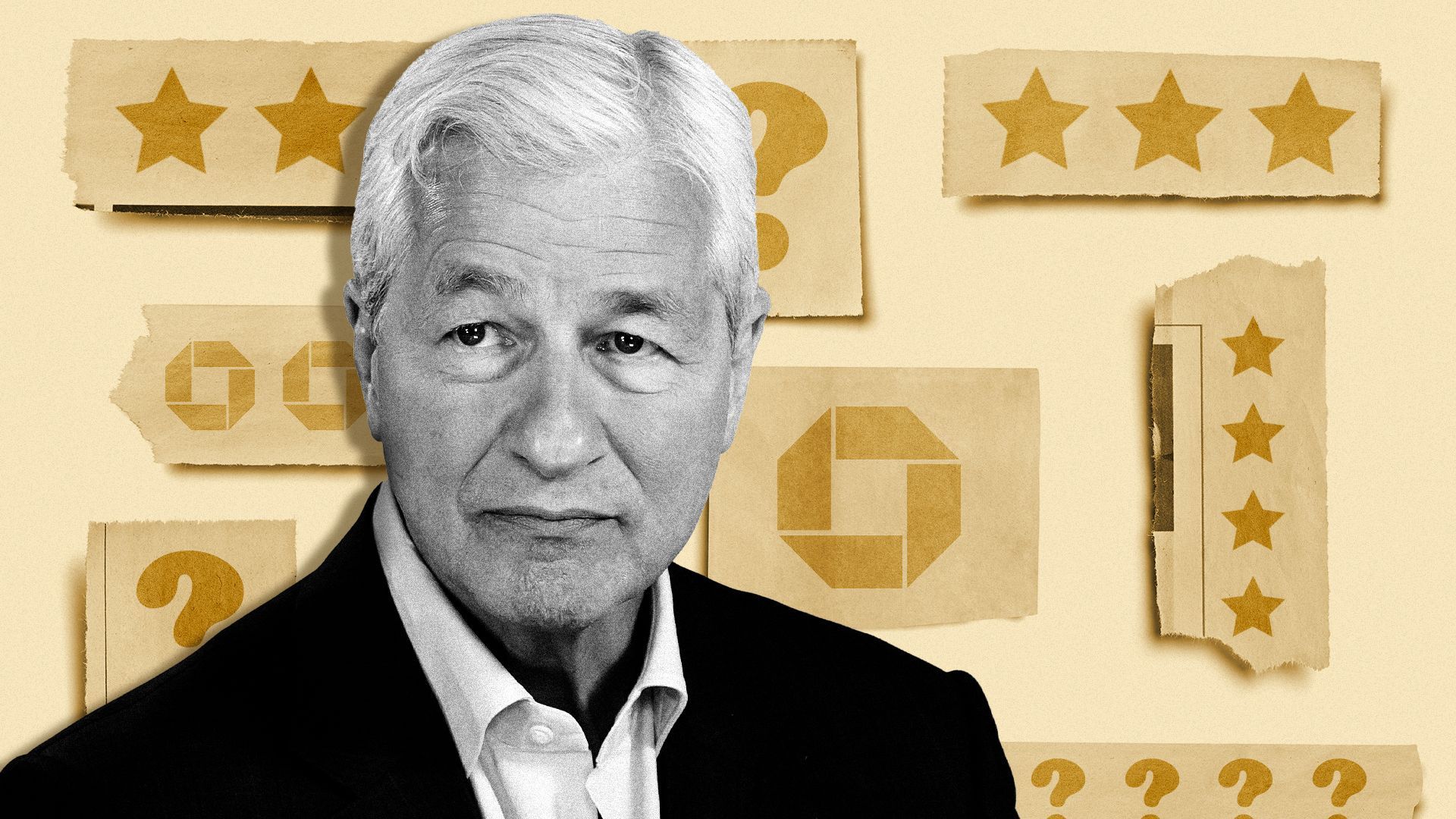 Jamie Dimon, the chief executive of JPMorgan Chase, hinted at a potential presidential run on Wednesday, telling Bloomberg News, "Maybe one day I'll serve my country in one capacity or another."
Why it matters: Dimon had pretty much ruled out running and said he believes he makes a positive difference in his current job. But the persistent energy and chatter around him as a potential candidate reflects the business establishment's dismay with the current options.
Between the lines: Dimon believes that running as an independent isn't realistic, as former New York City Mayor Michael Bloomberg also concluded before making a late play for the Democratic nomination in 2020.
Dimon thinks that government needs more people with business experience who have created jobs and invested in communities. But he doesn't think it's going to be him.
The Wall Street Journal reported this week that Wall Street is dreading a rematch between Donald Trump and Joe Biden and that Dimon "recently got an earful from a fellow billionaire who wishes the JPMorgan Chase CEO would run."
A former Obama Treasury official told Axios: "If you liked dreaming of Mike Bloomberg in the White House, you are going to love these Jamie Dimon comments. Many on Wall Street don't believe that the Biden White House has been very easy to navigate."
Biden's administration has not hired Democrats with ties to Wall Street and business in the same way Bill Clinton and Barack Obama did. On the campaign trail, Biden made a point of saying, "Wall Street didn't build this country."
Bill Ackman, the billionaire investor, tweeted today that Dimon "is the kind of person our country deserves as our next leader. And clearly he is thinking about running. ... I can't imagine a better time for him to do so."
Context: Dimon, who declined to comment through a spokesperson, said in 2018 that he "wouldn't make a good politician. ... I get frustrated because I want all sides to come together to help solve big problems."
Bloomberg failed on the national stage, spending more than $900 million of his own money and winning just one primary: American Samoa's.
Dimon also said in 2018 that he thought he could beat Trump because he was "as tough" and "smarter," but later said he shouldn't have picked the fight and wasn't running.
Go deeper