JPMorgan Chase CEO Jamie Dimon feels pretty sunny about the economy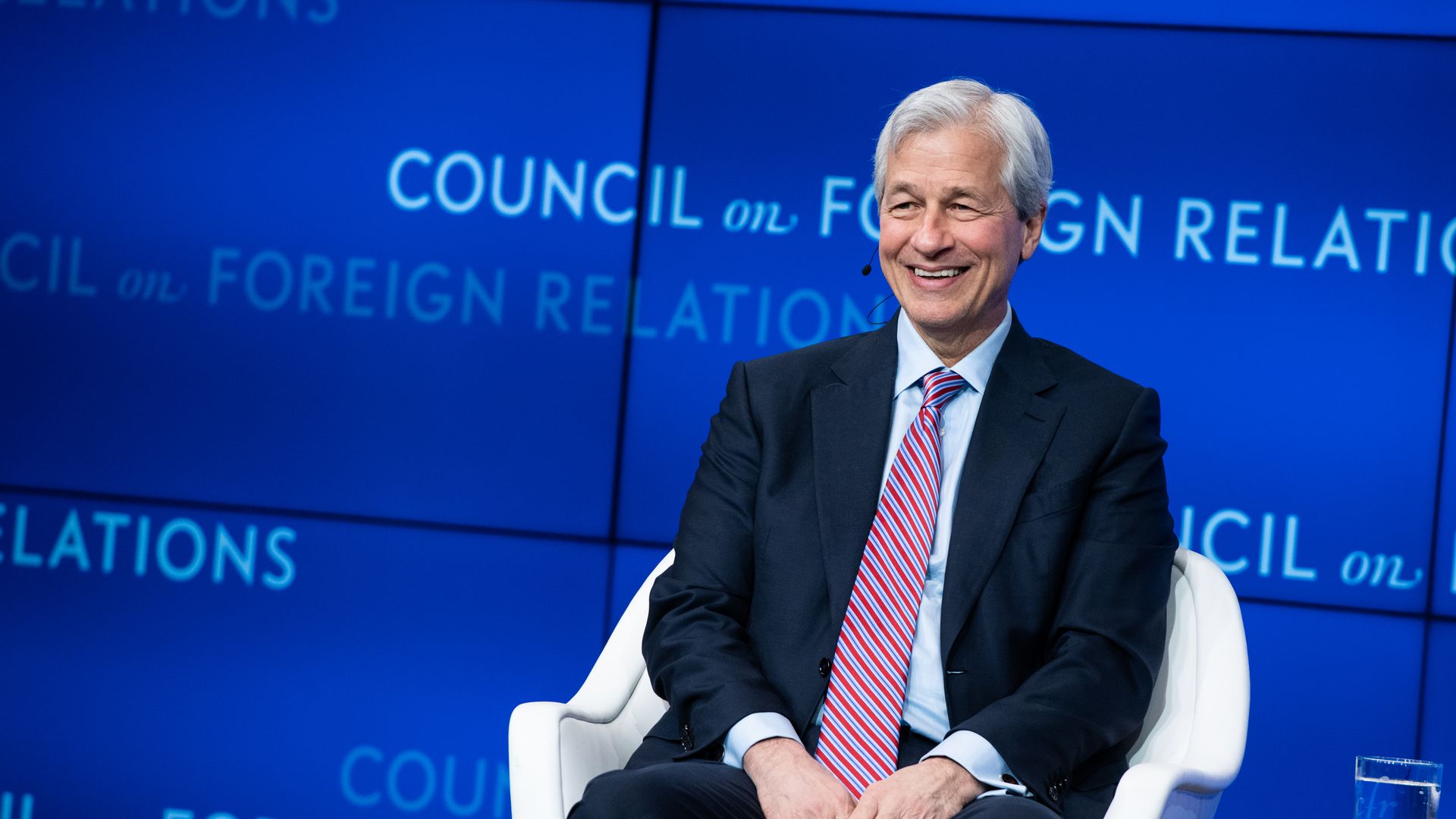 The U.S. economy is healthy — and is going to remain healthy for decades to come. So says JPMorgan Chase CEO Jamie Dimon in his annual shareholder letter, released Tuesday morning.
Why it matters: Dimon's sunny outlook stands in stark contrast to his dark warnings 10 months ago, when he forecast an impending "hurricane."
The big picture: Market volatility notwithstanding, writes Dimon, consumers are spending 23% more than they were pre-COVID, and are sitting on $1.2 trillion of "excess cash" in their checking accounts. Other positives he cites include:
"Extremely low" unemployment.
Rising wages, "particularly at the low end."
"10 years of home and stock price appreciation."
Between the lines: "Businesses are pretty healthy and credit losses are extremely low," says Dimon, the CEO of America's largest bank.
The hurricane he talked of last year now appears to have been downgraded to "storm clouds," which may "peacefully and painlessly dissipate" — although of course, Dimon is at pains to say he's fully prepared for a bad outcome.
What he's saying: "When one talks about risk for too long, it begins to cloud your judgment. Looking ahead, the positives are huge," writes Dimon.
"However events play out it, is likely that 20 years from now, America's GDP will be more than twice the size it is today."
The bottom line: Dimon is betting on America. "My friend Warren Buffett points out that his company's success is predicated upon the extraordinary conditions our country creates," he says.
"He is right to say to his shareholders that when they see the American flag, they all should say thank you. We should, too."
Go deeper