Man who attacked Paul Pelosi convicted of federal charges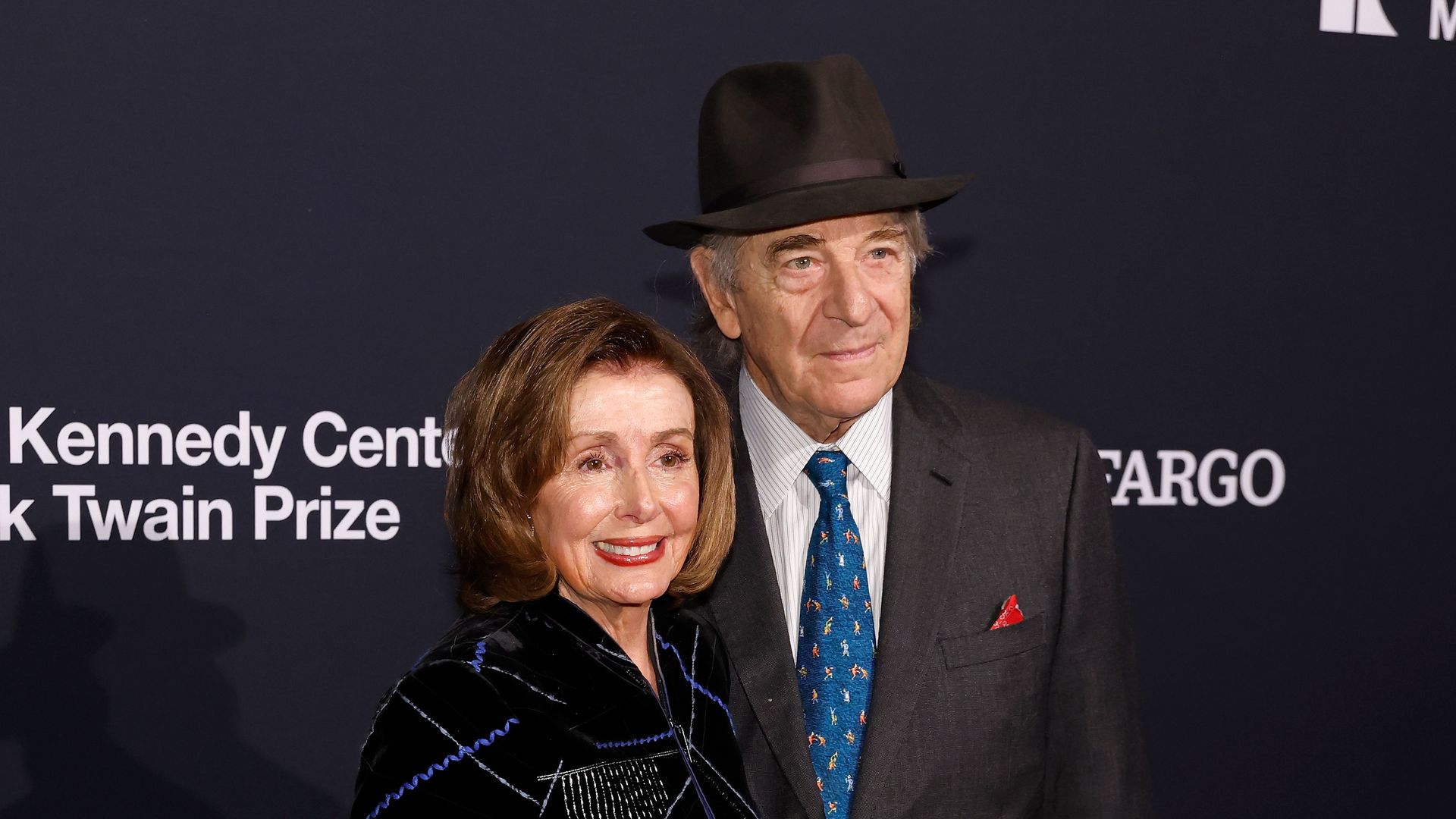 The man who attacked Paul Pelosi, husband of Rep. Nancy Pelosi (D-Calif.), in the couple's San Francisco home last year was convicted on Thursday of both federal charges against him, multiple outlets reported.
Why it matters: The attack on Paul Pelosi in October 2022 took place days before the midterm elections and sent shockwaves through Washington, D.C., underscoring the rising tide of threats faced by lawmakers.
A jury found David DePape guilty of attempted kidnapping of a U.S. official and assault of an immediate family member of a federal official.
He faces up to 50 years in prison for the charges.
Driving the news: In a statement after the verdict, a spokesperson for the Pelosi family said that they "are deeply grateful for the outpouring of prayers and warm wishes for Mr. Pelosi from so many across the country during this difficult time."
"The Pelosi family is very proud of their Pop, who demonstrated extraordinary composure and courage on the night of the attack a year ago and in the courtroom this week."
"Thankfully, Mr. Pelosi continues to make progress on his recovery," the spokesperson added.
Zoom in: During trial, the defense didn't dispute that DePape had attacked Pelosi, but argued his motive wasn't connected to Nancy Pelosi engaging in her official duties as a congresswoman, AP reported.
Rather, the defense argued that DePape — who had a history of engaging with conspiracy theories — acted out of his wholehearted belief that he was taking action to stop government corruption.
During the trial, DePape tearfully explained his actions, echoing right-wing conspiracy theories to recall how his plan to target Nancy Pelosi was part of a broader effort to stymie government corruption, AP reported.
"He was never my target and I'm sorry that he got hurt," DePape said of Paul Pelosi.
Catch up quick: DePape broke into the couple's home demanding to know the location of then-House Speaker Nancy Pelosi, who was not in San Francisco at the time.
When police arrived at the residence, DePape attacked Paul Pelosi with a hammer in front of the officers before they could subdue him, body camera footage showed.
Paul Pelosi had to undergo surgery to repair a skull fracture and serious injuries to his right arm and hands.
The federal trial marked the first time Paul Pelosi had spoken publicly about the attack, which he called "traumatic."
What to watch: DePape also faces state charges related to the attack. A trial on the state charges has not yet been set.
Go deeper: Pelosi attack stokes Congress' fears: "Somebody is going to die"
Editor's note: This story was updated with a statement from a spokesperson for the Pelosi family.
Go deeper