Video of Paul Pelosi attack made public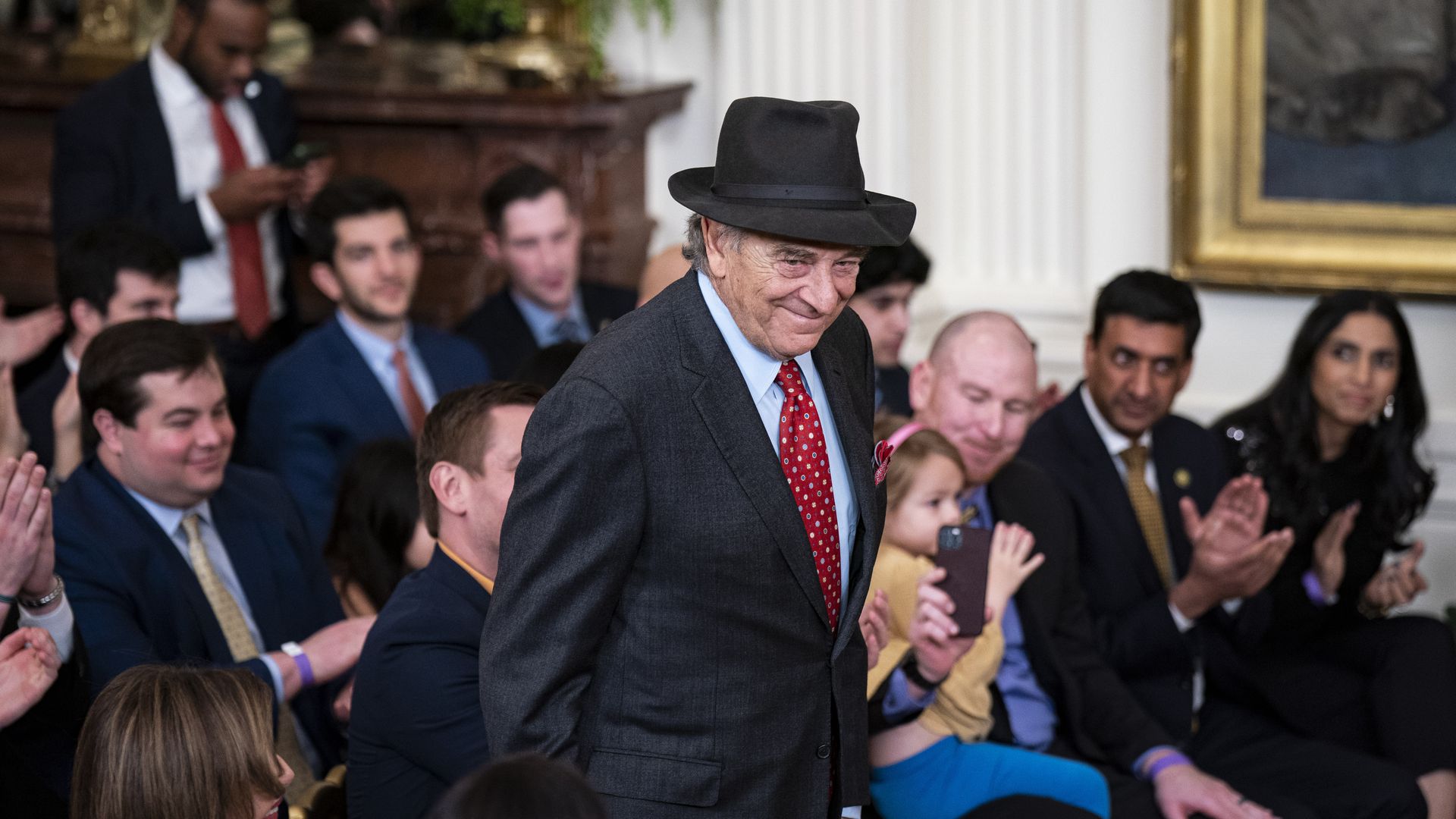 Video footage of the attack on Paul Pelosi, the husband of former House Speaker Nancy Pelosi, was made public on Friday.
The big picture: The move comes after a coalition of 13 news organizations had pushed for the release of evidence in the case of David DePape, the suspect accused of attacking Paul Pelosi, NBC News reported.
On Wednesday, San Francisco County Superior Court Judge Stephen Murphy ruled that the footage could be released, after prosecutors had refused to release the evidence.
Driving the news: The footage was expected to be comprised of video recorded by the body cameras worn by the two police officers who responded to the attack at the Pelosi home, per the New York Times.
Graphic footage shared by NBC Bay Area reporter Bigad Shaban shows a front door and a suspect, whom police have identified as DePape, holding Paul Pelosi's arm. The suspect can be seen raising a hammer and striking Pelosi repeatedly.
The suspect appears to throw himself over Pelosi's body until police subdue him a few seconds later. Pelosi remains laying on the ground immobile while officers appear to restrain the suspect.
Catch up quick: Pelosi underwent surgery for a skull fracture and serious injuries to his right arm and hands after being attacked with a hammer.
Before attacking Pelosi with a hammer in front of police officers, DePape allegedly demanded to know the location of Nancy Pelosi, who was not in San Francisco at the time of the attack. DePape also allegedly made racist remarks and promoted QAnon-related conspiracy theories online.
DePape was charged by the state of California with attempted murder, burglary and elder abuse, as well as federal charges of assault of an immediate family member of a U.S. official and attempted kidnapping of a U.S. official.
The big picture: Nancy Pelosi previously said the attack on her husband underscores the danger that all members of Congress are facing. "Paul was not the target, but he's paying the price," she said in a CNN interview in November.
She told reporters Friday that she hasn't heard the 911 call nor watched the footage.
"I have not seen the break-in and I have absolutely no intention of seeing the deadly assault on my husband's life," Pelosi said. "I won't be making any more statements about this case."
Editor's note: This story has been updated with additional details.
Go deeper