Scoop: Top U.S. general to visit Israel as fighting on Israel-Lebanon border intensifies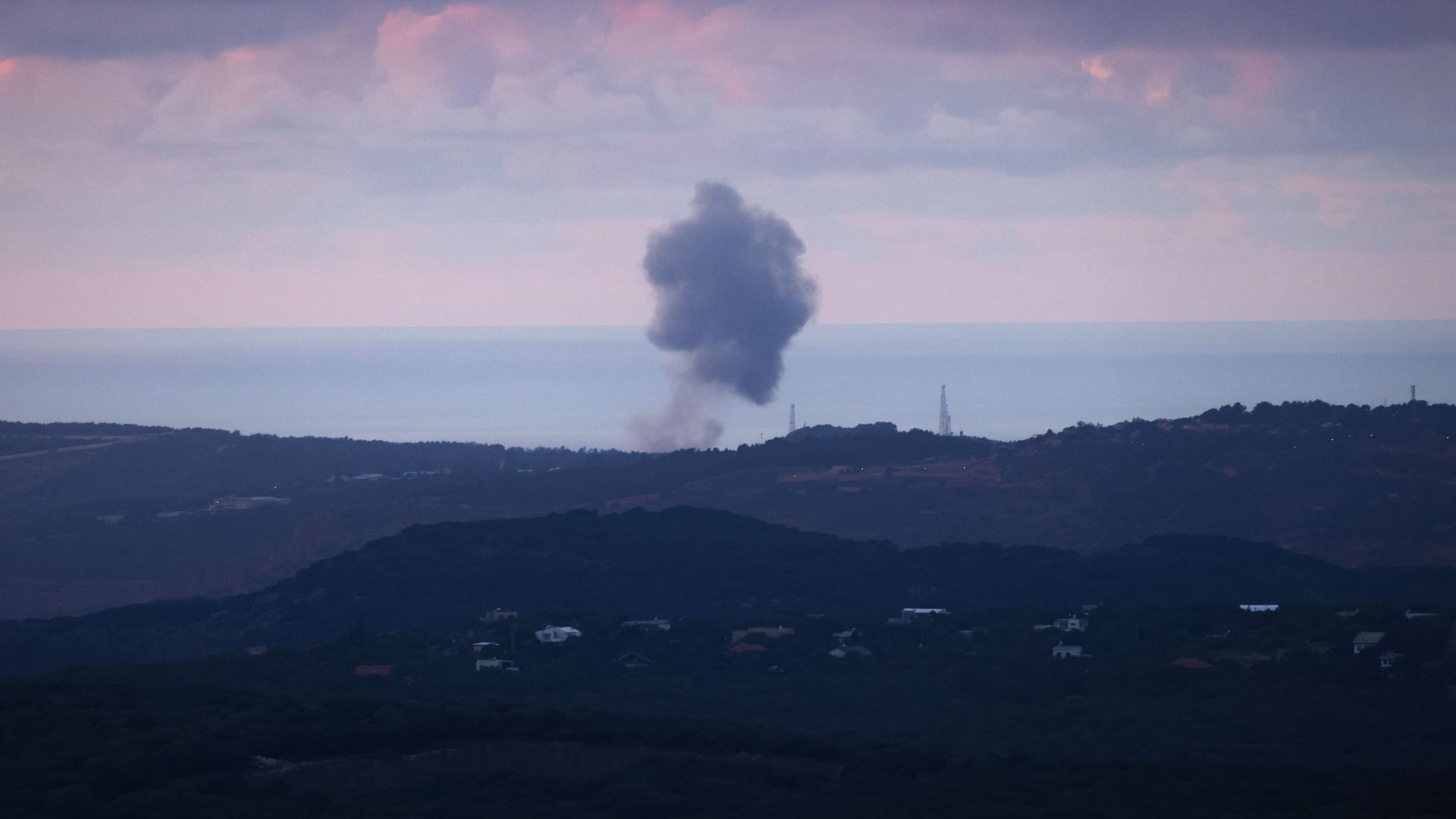 Gen. Michael "Erik" Kurilla, commander of U.S. Central Command, is expected to visit Israel on Friday and meet with senior Israel defense and military officials to discuss the war in Gaza and the situation on the Israeli-Lebanese border, two Israeli officials told Axios.
Why it matters: The U.S. has expressed concerns that Israel's military actions against Hezbollah in Lebanon could escalate and lead to the opening of a second front in the war.
The U.S. has for weeks worked via diplomatic and military channels to prevent the war in Gaza from turning into a regional conflict.
Kurilla's trip will be his second to Israel since the Oct. 7 Hamas terrorist attack.
Driving the news: Kurilla is expected to meet with Israeli Defense Minister Yoav Gallant, IDF chief of staff Herzi Halevi and other senior defense and intelligence officials, the Israeli officials said.
They are expected to brief Kurilla about the ground operation in Gaza and the military plans going forward, one Israeli official said.
The Pentagon didn't immediately respond to a request for comment.
The big picture: Cross-border fighting continued to intensify on Thursday with Hezbollah and Israel trading fire.
In Syria and Iraq, there have been more than 50 attacks on U.S. forces by pro-Iranian militias since the war in Gaza began, according to the Pentagon.
The U.S. has conducted three strikes against targets it said were affiliated with these militias and with the Iranian Revolutionary Guards Corps (IRGC) since the war in Gaza began.
White House National Security Council spokesperson John Kirby told reporters on Thursday that Biden raised this issue during his meeting on Wednesday with Chinese President Xi Jinping.
Kirby said the U.S. knows the Chinese government has direct channels of communication with Iran and it encourages Beijing to use those channels to stress to Tehran the need to avoid a regional escalation.
"We know the Chinese have influence on Iran and we would want to see them using it," Kirby said.
Go deeper: U.S. ramps up efforts to de-escalate growing Israel-Hezbollah tensions
Editor's note: This story has been corrected to reflect Kurilla will be in Israel on Friday, not Thursday.
Go deeper