RNC chair Ronna McDaniel responds to Ramaswamy's resignation call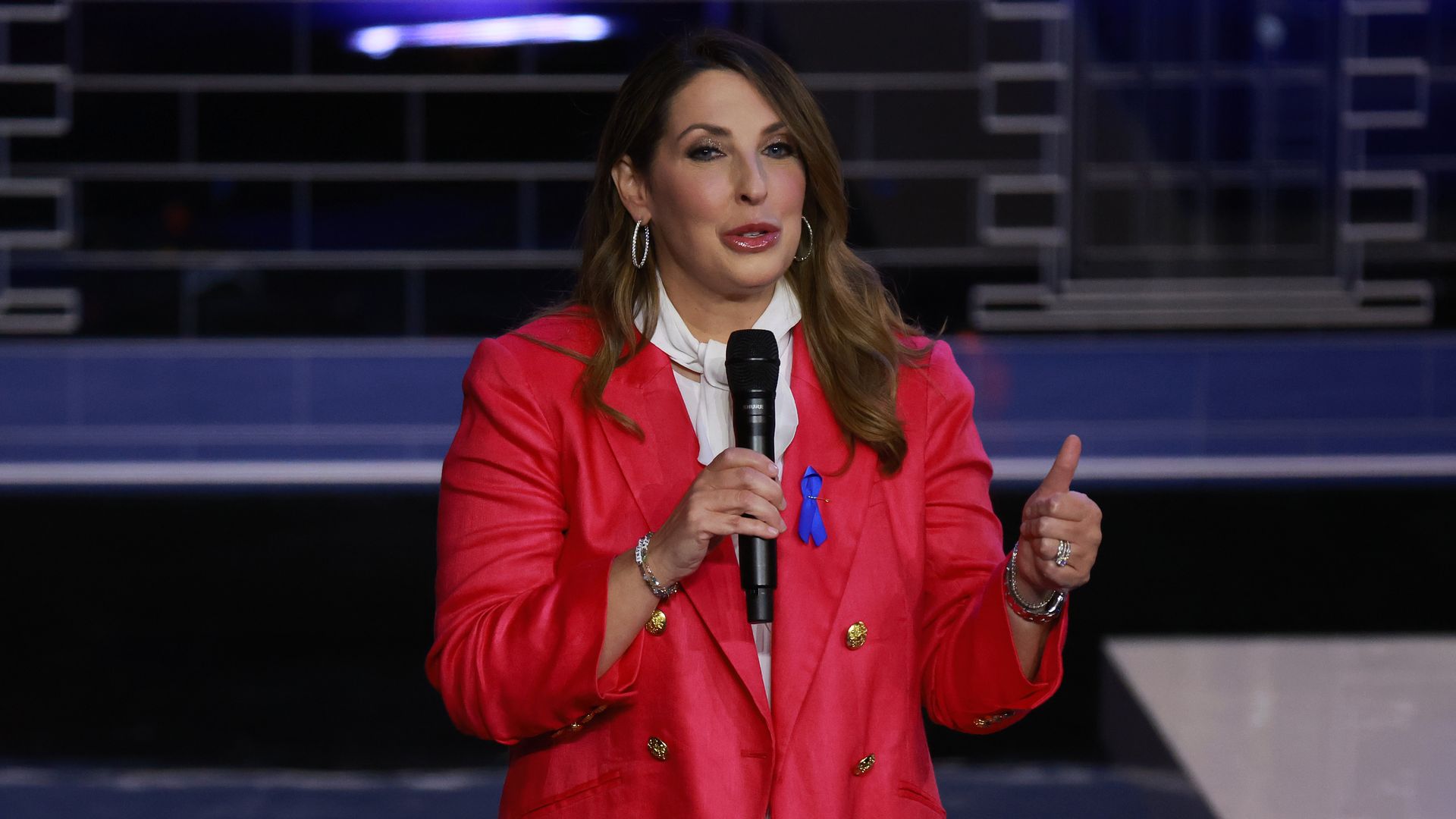 RNC Chair Ronna McDaniel dismissed 2024 Republican presidential candidate Vivek Ramaswamy's comments calling on her to resign during the third GOP primary debate.
Why it matters: Ramaswamy's words echoed some GOP fears after key election losses for the party this week, including in his home state of Ohio which voted to enshrine abortion rights into the constitution.
What she's saying: "Listen, he's at ... 4%. He needs a headline," McDaniel told Fox Business on Thursday.
"I'm gonna say what I've been saying to Republicans all along: our headline should be about [President] Joe Biden, the border, fentanyl, crime — terrible things that are happening in this country that the American people are looking to our party for solutions, but I also will stand by my record as RNC chair," she said.
McDaniel said that as a federal committee, the RNC was not involved in any of the state election races on Tuesday.
"I know Vivek is kind of newer to the party. He voted for [Barack] Obama, so he may not know that, but this is something we're going to have to get right ... as a party," she said.
Catch up quick: Ramaswamy called the GOP a "party of losers" during the debate, adding "we got trounced last night."
The Ohio entrepreneur, citing a need for "accountability" in the GOP, told McDaniel: " ... if you want to come on stage tonight, you want to look the GOP voters in the eye and tell them you resign, I will turn over … yield my time to you."
Zoom out: In order for Ramaswamy to be part of the next GOP primary debate, the RNC said candidates have to poll "at least 6% in two national polls" or "6% in one national poll and 6% in one early state poll from two separate 'carve out' states," such as Iowa, New Hampshire, Nevada or South Carolina.
Candidates also need 80,000 unique donors, and at least 200 donors from each of 20 or more states and territories.
Go deeper: Ramaswamy delivers on "unhinged" promise at 3rd GOP debate
Go deeper