Major UN report blasts "doubling down" on oil, gas and coal ahead of COP28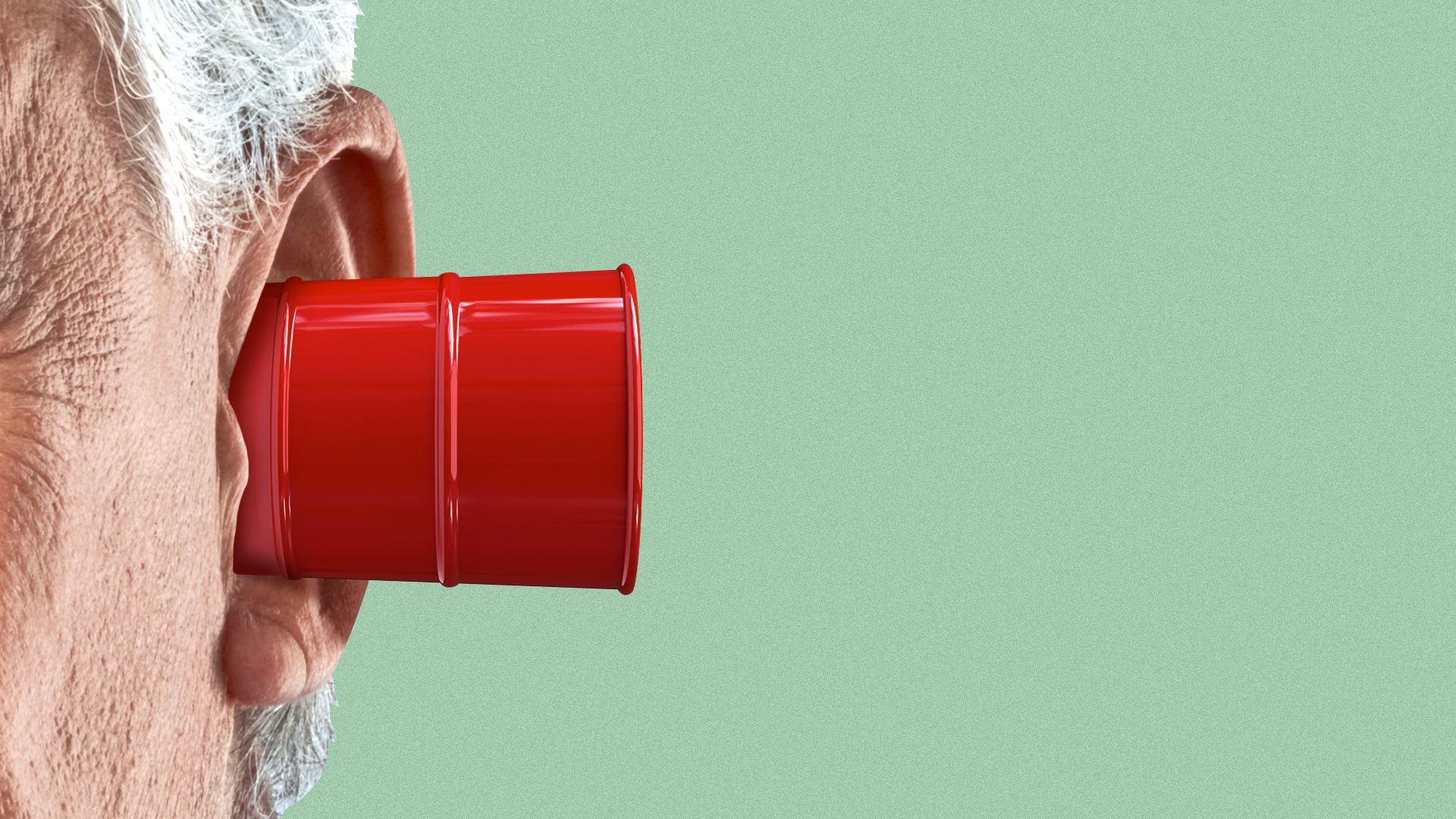 A major new United Nations report finds oil, gas and coal production plans by the top 20 largest energy-producing countries would boost greenhouse gas emissions and keep them high enough to blow past the Paris targets.
Why it matters: The "production gap" identifies the distance between levels that would hit Paris Agreement goals and what is actually planned by major energy-producing countries.
The analysis breaks down energy policies and projections for the U.S., Australia, Canada, Saudi Arabia, China and the other nations that make up the world's top 20 energy producers.
What they're saying: "Governments are literally doubling down on fossil fuel production," said UN Secretary-General António Guterres, in a statement.
"We cannot address climate catastrophe without tackling its root cause: fossil fuel dependence."
The big picture: The report contains stark warnings about trends and plans for carbon-heavy energy sources.
Overall, it finds that key nations are imperiling the prospect of a "well-managed and equitable energy transition," with plans to churn out more than twice the amount of fossil fuels in 2030 compared to what's consistent with Paris goals.
The report found that government plans and projections would lead to an increase in coal production until 2030 and would boost global oil and gas production until at least 2050.
This goes against scenarios that would meet the Paris Agreement's most ambitious goal of limiting global warming to 1.5°C above preindustrial levels through 2100, the UN finds.
It also runs counter to expectations that global demand for coal, oil and gas will peak within this decade even without new policies, as recently predicted by the International Energy Agency.
Although most major energy producers have committed to lofty goals like reaching net zero emissions by 2050, none have pledged to cut fossil fuel production enough to meet the 1.5-degree target, the report said.
The authors recommend the adoption of fossil fuel production targets, in addition to emissions commitments, noting it would also reduce the risk of stranded assets.
It recommends a "near total phase-out" of coal production by 2040 and a three-quarters reduction in oil and gas production and use by 2050 compared with 2020 levels.
Of note: The production gap report is coauthored by environmental think tanks, including E3G, Climate Analytics and the Stockholm Environment Institute (SEI).
The intrigue: The report is timed for the run-up to COP28 in Dubai, which begins Nov. 30. At this summit, countries are expected to commit to new goals for boosting renewable energy sources.
Yes, but: The report's focus on governments' actions may diminish the role of large, multinational energy companies, which make long-term judgments based on longer-term estimates of supply and demand.
Go deeper