Biden's EPA makes power moves to curb carbon emissions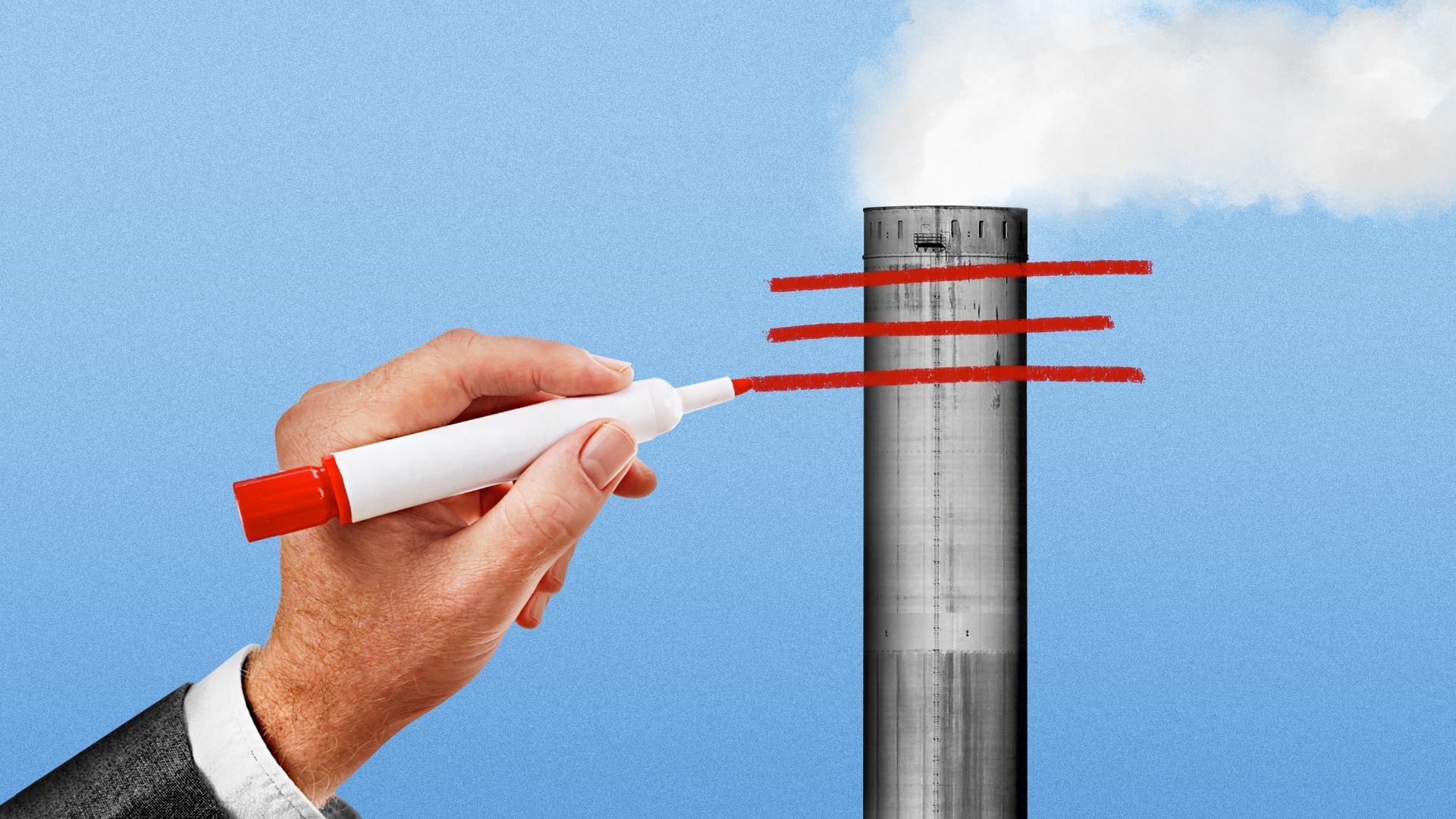 Comments flooding into the Environmental Protection Agency signal how influential interests are maneuvering in the wider lobbying and, eventually, legal fight over regulating carbon dioxide from power plants.
Driving the news: The formal public comment period ended yesterday on draft regulations to stem U.S. emissions from the second-largest source after transportation.
Why it matters: Cutting emissions from coal- and gas-fired power plants is crucial to meeting President Biden's climate goals.
The rules are the stick part of the White House power agenda, meant to work alongside the climate law's big tax subsidies for cleaner electricity sources and other support.
Catch up fast: In May, the agency floated a matrix of standards for the coal fleet, and existing and future gas plants, depending on usage levels and operating lifetimes.
They would effectively force some coal plants to retire or use carbon capture and storage (CCUS). Certain categories of gas plants would use CCUS, or co-firing with "green" hydrogen.
Some comment highlights that give the flavor of battles ahead...
⏩Over two dozen environmental groups — including players influential in Biden circles like the Center for American Progress — want more aggressive standards.
Their joint comments say the EPA proposal does not cover enough existing gas plants.
"It is feasible and cost-effective for a larger percentage of power plants to meet more stringent standards," they said, citing estimates that only 22% of existing gas-fired capacity in 2035 would be covered.
They also call for tougher standards for newly constructed gas units, among other suggestions.
🛑The Edison Electric Institute — a powerful lobbying group for investor-owned utilities — criticized the rules, while emphasizing its members are already moving to cleaner sources.
EEI disputes the EPA's finding that CCUS and hydrogen blending are far enough along to meet the Clean Air Act threshold for "best system of emissions reduction."
The agency's recommendation is not "legally or technically sound based on the record before the Agency."
That "legally" claim matters. Every major rule is ultimately litigated. Other K Street players like the Chamber of Commerce also say EPA hasn't shown the viability of those technologies on the scale the rule envisions.
The EEI insists it supports regulation, but argues more flexibility is needed, and that the EPA plan could weaken power system reliability. (Heavy "you want me on that wall, you need me on that wall" vibes 🫡).
The bottom line: This is just a slice of the many comments hitting the regulatory docket — itself a signal of the high stakes.
Go deeper