What's really going on with the electric car market?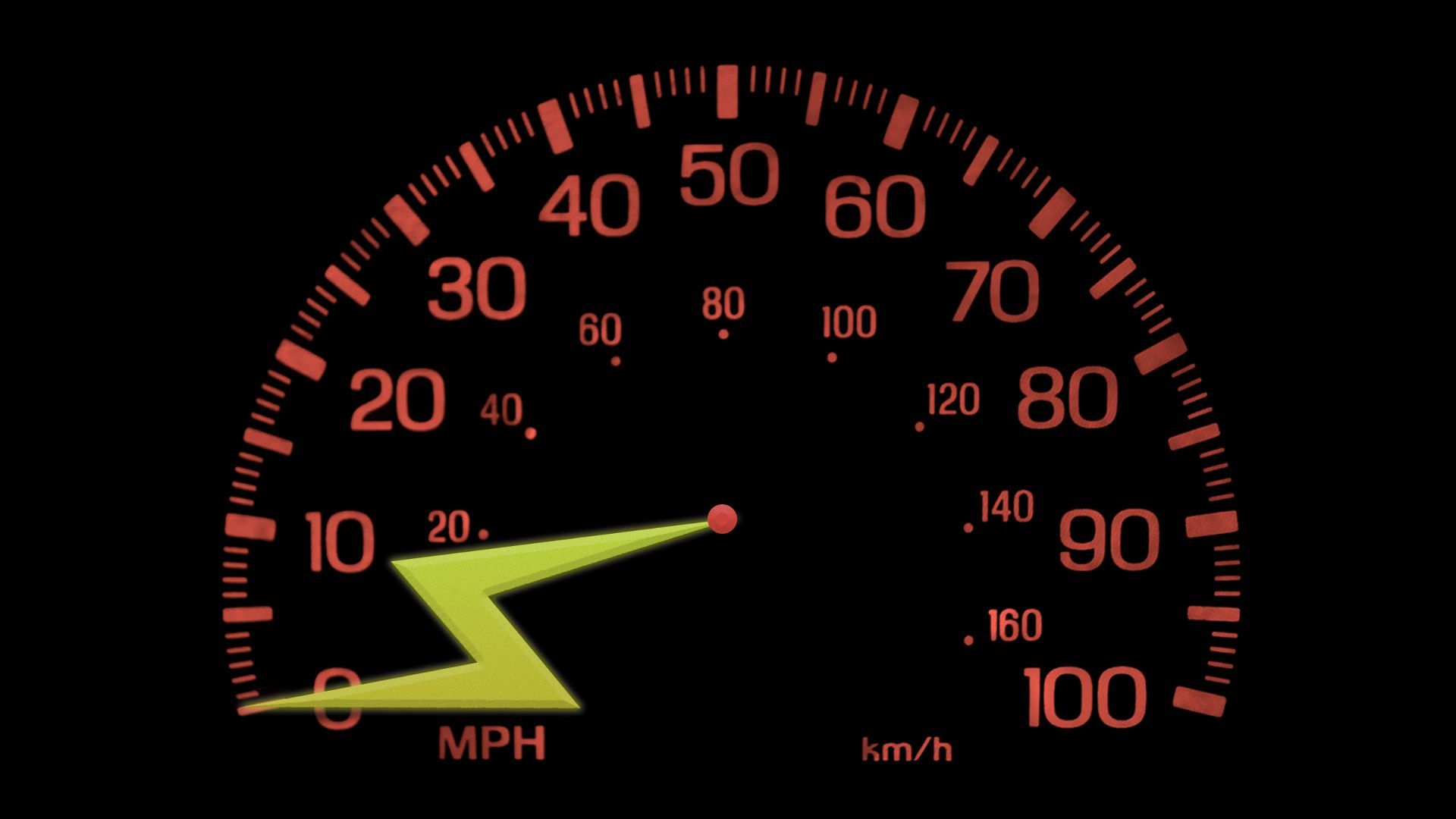 Automakers are tapping the brakes on their ambitious electric vehicle (EV) targets, trying to make sense of consumer appetites amid rising interest rates, stubbornly high prices and anxiety about where to recharge.
Why it matters: The heralded EV revolution is not dead. It's just happening slower than many carmakers had promised — or hoped for.
Their challenge now is to balance that slower pace with continued production of profit-spinning gasoline trucks and SUVs so they can keep investing in EVs.
Driving the news: A slew of downbeat announcements from automakers and suppliers would suggest the EV bubble has burst.
General Motors and Ford recently paused work on new EV factories and scaled back their sales targets, while Honda abandoned a $5 billion plan to make affordable EVs with GM.
Meanwhile, battery makers Panasonic and LG Energy Solution warned of an EV market slowdown.
Even Tesla sounds cautious, saying it would slow plans to build an EV factory in Mexico.
The other side: Toyota — often criticized for its go-slow approach to EVs —remains in expansion mode, recently announcing plans to invest another $8 billion at its North Carolina battery plant.
Reality check: Despite the doom and gloom, EV sales are growing faster than any other segment in the U.S. — and are on track to surpass 1 million annually for the first time this year.
By the numbers: So far in 2023, automakers have sold about 876,000 electric cars, according to Cox Automotive.
EV sales rose 50% in the third quarter compared to the same period in 2022.
That's a modest cooling off from 2022's Q3 record growth, when EV sales soared 71% over Q3 in 2021.
What's next: Cox predicts EVs will account for 8%-9% of U.S. auto sales for 2023.
Some automakers have already surpassed that EV mix: BMW (15.6%), Audi (12.7%), Volvo (12.6%), Volkswagen (12.2%) and Mercedes (12.0%).
The big picture: It's still hard to get mainstream car buyers off the fence when it comes to buying an EV, for two big reasons.
First, EVs are expensive. Prices have come down, but they're still out of reach for many buyers.
The average selling price for an EV in September was $50,683, according to Cox, down 22% from a year ago — mostly due to Tesla price cuts.
Higher interest rates make financing car purchases more expensive — although leasing is becoming more popular, in part to get around new limits on federal tax credits for EV purchases.
Second, charging remains an obstacle. The U.S. had an estimated 141,714 public charging ports as of the second quarter of 2023, according to a National Renewable Energy Laboratory report analyzing U.S. Department of Energy data.
That's up 4% from the first quarter of 2023, but includes many slower chargers and remains far short of the estimated 182,000 fast chargers and 1 million Level 2 chargers NREL says are needed by 2030 to support expected EV sales.
What they're saying: Stephen Beck, founder and managing partner of management consultancy cg42, said the hand-wringing about slowing EV sales is overwrought.
"There are issues that stand in the way of broad-scale adoption. If you want broad-scale adoption, you go address those issues; they haven't changed."
What we're watching: A $5 billion federal program to add high-speed chargers along major highways is rolling out slowly.
Seven states have awarded installation contracts so far, but construction has begun only in Ohio.
Meanwhile, seven automakers are forming a new company to build 30,000 fast chargers in metropolitan areas and along U.S. highways starting in 2024.
To make charging more seamless for consumers, the industry is also beginning to coalesce behind Tesla's charging standard, and Tesla is opening up some of its Supercharger network to non-Tesla owners.
The bottom line: Until EV prices come down and charging gets easier, it'll be hard to convince mainstream buyers to take the plunge.
Note: Cox Automotive's parent company, Cox Enterprises, also owns Axios.
Editor's note: This story has been corrected to reflect that Stephen Beck's organization is called cg42, not cg24.
Go deeper