Why leasing an EV might be the smarter choice right now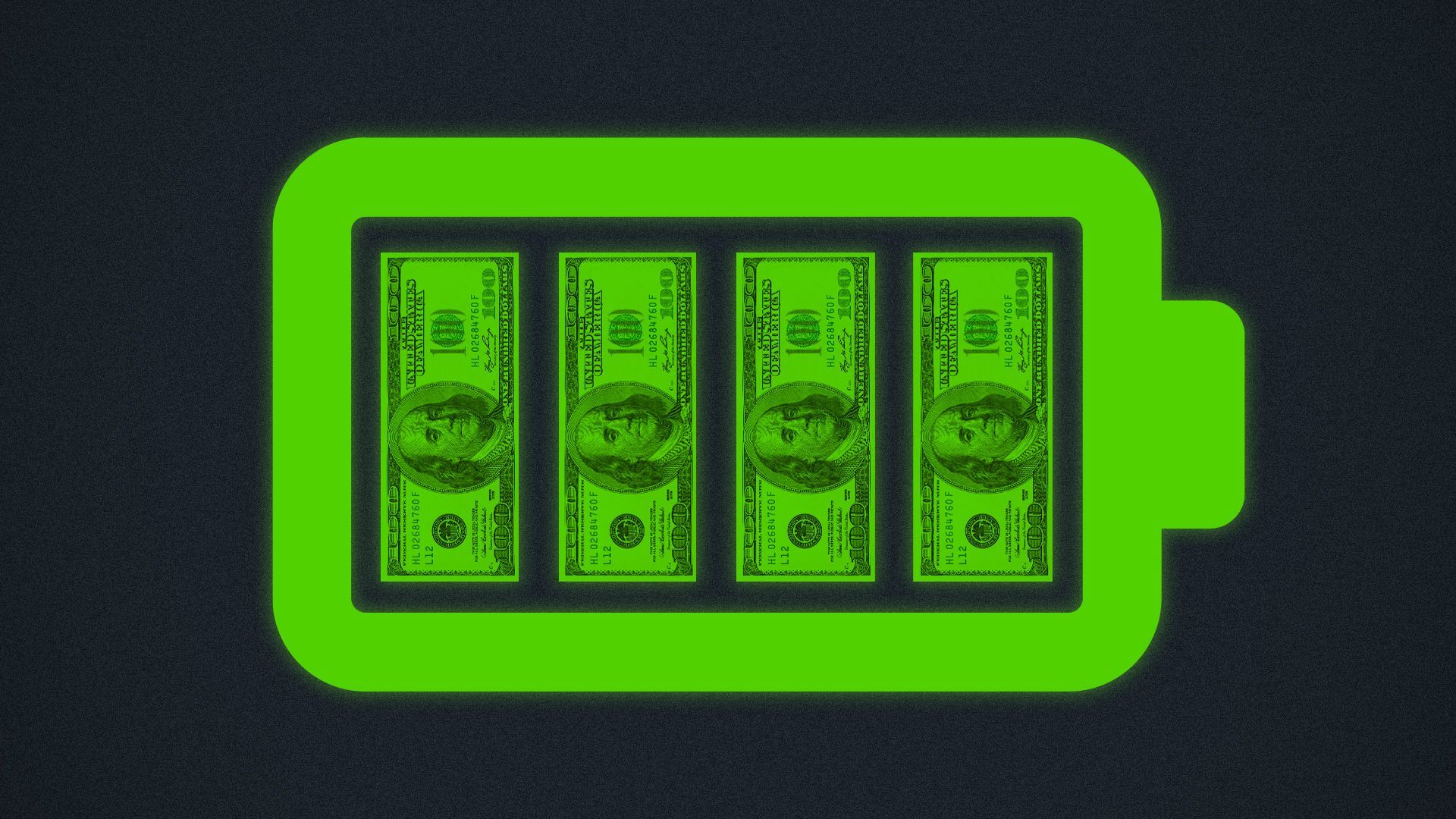 Federal tax credits for electric vehicle (EV) purchases are about to disappear for many models under newly released IRS rules, but savvy shoppers are finding a workaround by leasing, rather than buying, their new car.
Why it matters: President Biden's effort to expand EV adoption through newly revised tax credits is proving to be unworkable for many of today's models, creating confusion and frustration for automakers, dealers and consumers.
New requirements meant to decouple EV supply chains from China will kneecap the tax credit's impact for everyday consumers, as Axios' Jael Holzman explains in Axios Pro: Energy Policy.
Where it stands: Today, 39 of the 91 electrified vehicles on the market — including EVs, hybrids and plug-in hybrids — are eligible for the full $7,500 tax credit, according to the Alliance for Automotive Innovation, an auto industry lobby group.
Yes, but: That number is expected to shrink significantly starting next week under the new rules. (The government's list of eligible vehicles, published here, will be updated by April 17.)
Many vehicles won't make the cut because they're too expensive, they're not built in the U.S., or they don't meet the battery sourcing requirements laid out in last year's Inflation Reduction Act (IRA).
Details: Ford Motor and Jeep parent Stellantis have said most of their electric and plug-in hybrid models will see tax credits cut in half to $3,750 after the new rules take effect.
Tesla says the $7,500 credit on its Model 3 rear-wheel-drive model will be halved too.
GM expects a mixed bag: Some of its new EV models with U.S.-made batteries, such as the Cadillac Lyriq and forthcoming Chevrolet Equinox, will qualify for the full credit. It's still assessing the impact on the Chevrolet Bolt and other models.
Leasing — rather than buying — an EV is one way around the new requirements.
Under the new rules, leased vehicles still qualify for the tax breaks as "commercial" vehicles.
When someone leases a car, the vehicle owner is the bank or finance company. Drivers are merely "renting" their car for two or three years.
The tax credit for leased vehicles goes to the owner: the bank. As long as they apply the savings toward the lease terms, the consumer gets a lower monthly payment courtesy of Uncle Sam.
Zoom in: Hyundai and Kia are among the companies doing more leasing.
Before the IRA passed in August 2022, the Hyundai Ioniq 5 and Kia EV6 were two of the most popular EVs in America, behind Tesla's Model Y and Model 3.
But one piece of the law, requiring vehicle assembly in the U.S., took effect immediately upon passage — so both cars, currently imported from Korea, were no longer eligible for the tax credit.
The intrigue: Hyundai Group, also Kia's parent company, had already announced plans to open a $5.5 billion EV and battery plant in Georgia, with 8,100 jobs, by early 2025 — and hoped to be grandfathered in.
That didn't happen, and the resulting price disadvantage led to a slide in both brands' U.S. market share.
Kia EV6 sales, for example, fell 35.7% in the first quarter of 2023 compared to the same period a year ago. Hyundai Ioniq 5 sales fell 8.1%.
What they're saying: "Before the IRA, our vehicles were leaders in the segment. After the IRA, the [market share] penetration dropped by about 3 points. That's a huge, huge impact," says Jose Munoz, global president and chief operating officer of Hyundai Motor Co.
About 30% of Hyundai and Kia's electric models are now leased, up from 6% before the IRA.
Reality check: Leasing is not for everyone, notes Andrew Koblenz, executive vice president of legal and regulatory affairs for the National Automobile Dealers Association.
"It's a different relationship with the vehicle, and the customer might not want that relationship," he said.
The bottom line: Leasing also means you'll get another car with the latest tech in two or three years' time — a noteworthy benefit, considering the breakneck pace of EV development.
For more in-depth coverage of energy and climate policy, subscribe to the Pro Energy newsletter.
Go deeper