Biden EV tax credit guidance leaves uncertainty on China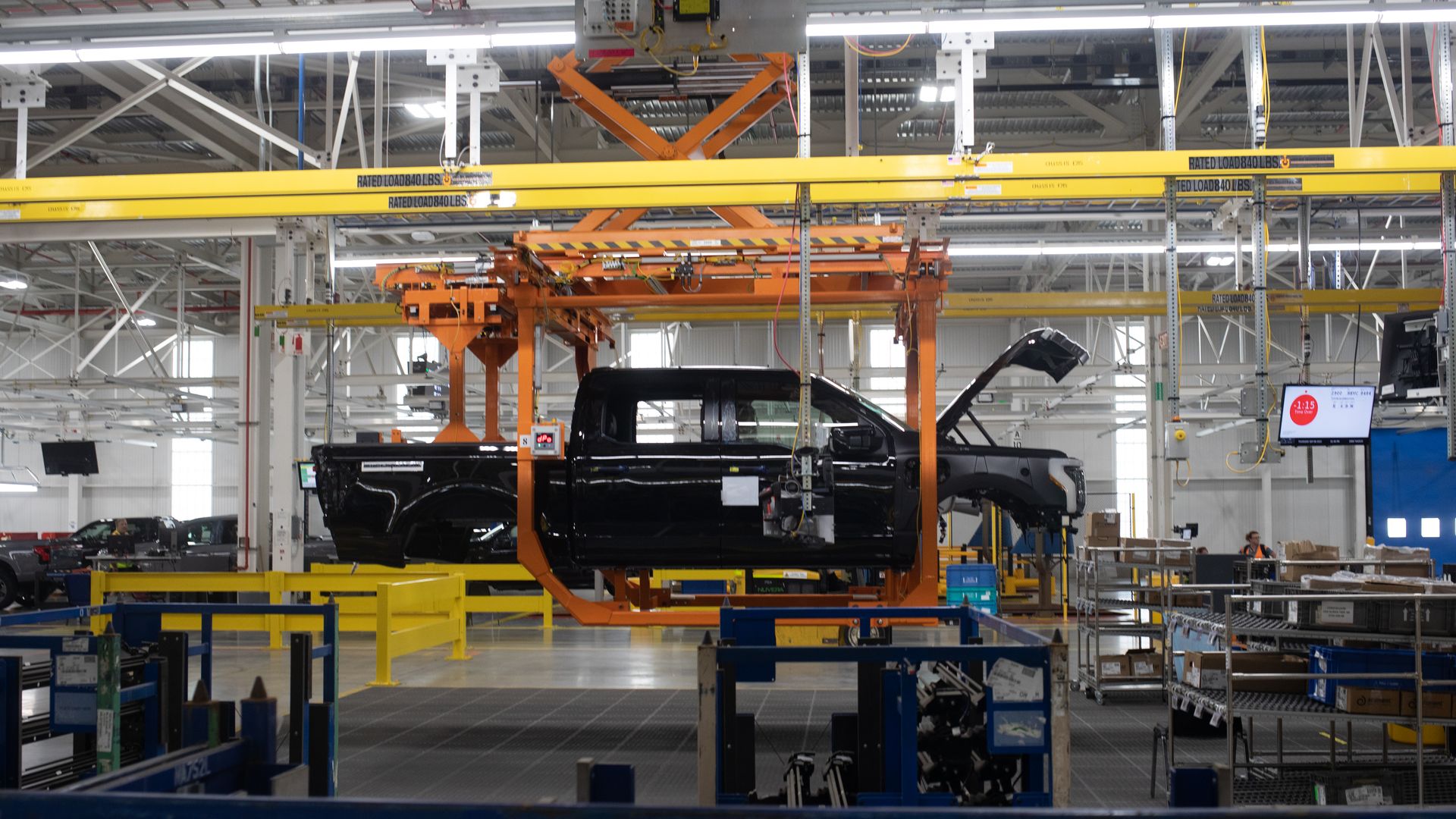 President Biden's plan for stringent sourcing requirements in his expanded consumer EV tax credit aims to promote certainty — but it leaves room for China-linked vehicles to be left out in the future.
Why it matters: The new details released Friday mean fewer electric vehicles will likely qualify for the credit, but they might help confused companies and consumers.
Driving the news: The Treasury Department released eligibility rules for the expanded $7,500 consumer EV tax credit in the Inflation Reduction Act.
They're complicated, but show how the government will treat a requirement that half the credit goes to cars with North American battery parts.
They also deal with the other half, which mandates that vehicles use battery minerals from the U.S. or a free trade agreement partner. Minerals recycled in North America are also allowed.
Treasury is using a definition of "free-trade agreement" that may offer auto and battery companies flexibility for minerals via future trade deals. Only 20 countries have comprehensive free trade agreements (plus a new minerals-centric one with Japan).
Both mandates start with low content percentages that rise significantly in the succeeding years.
The department will look for companies to certify they are tracking supply chains and following rules.
Yes, but: The guidance will provide industry clarity ... with a fat asterisk.
EVs aren't supposed to qualify if they're made with parts or minerals from a "foreign entity of concern," a term that other agencies recently said could apply to firms tied to China and Russia.
But Treasury has yet to define the term. Attorneys believe there could be a wide range of potential interpretations, including a broad read that would limit lots of China-linked supplies.
That definition will be released at a later unspecified date, per Treasury.
What they're saying: The White House sees this step as one more toward boosting a domestic EV manufacturing industry.
A senior administration official acknowledged Thursday this will likely restrain the number of vehicles that qualify in the short term.
However, the official said the administration thinks over the long term, the incentives will mean more electric vehicles built in the United States.
What we're watching: A potential lawsuit from Sen. Joe Manchin (D-W.Va.), who wanted tight EV sourcing rules in exchange for a "yes" vote on the IRA.
Manchin said in a statement: "Yet again — the guidance released by the Department of Treasury completely ignores the intent of the Inflation Reduction Act."
Go deeper