Behind the Curtain: Inside Biden's slow-walking Middle East strategy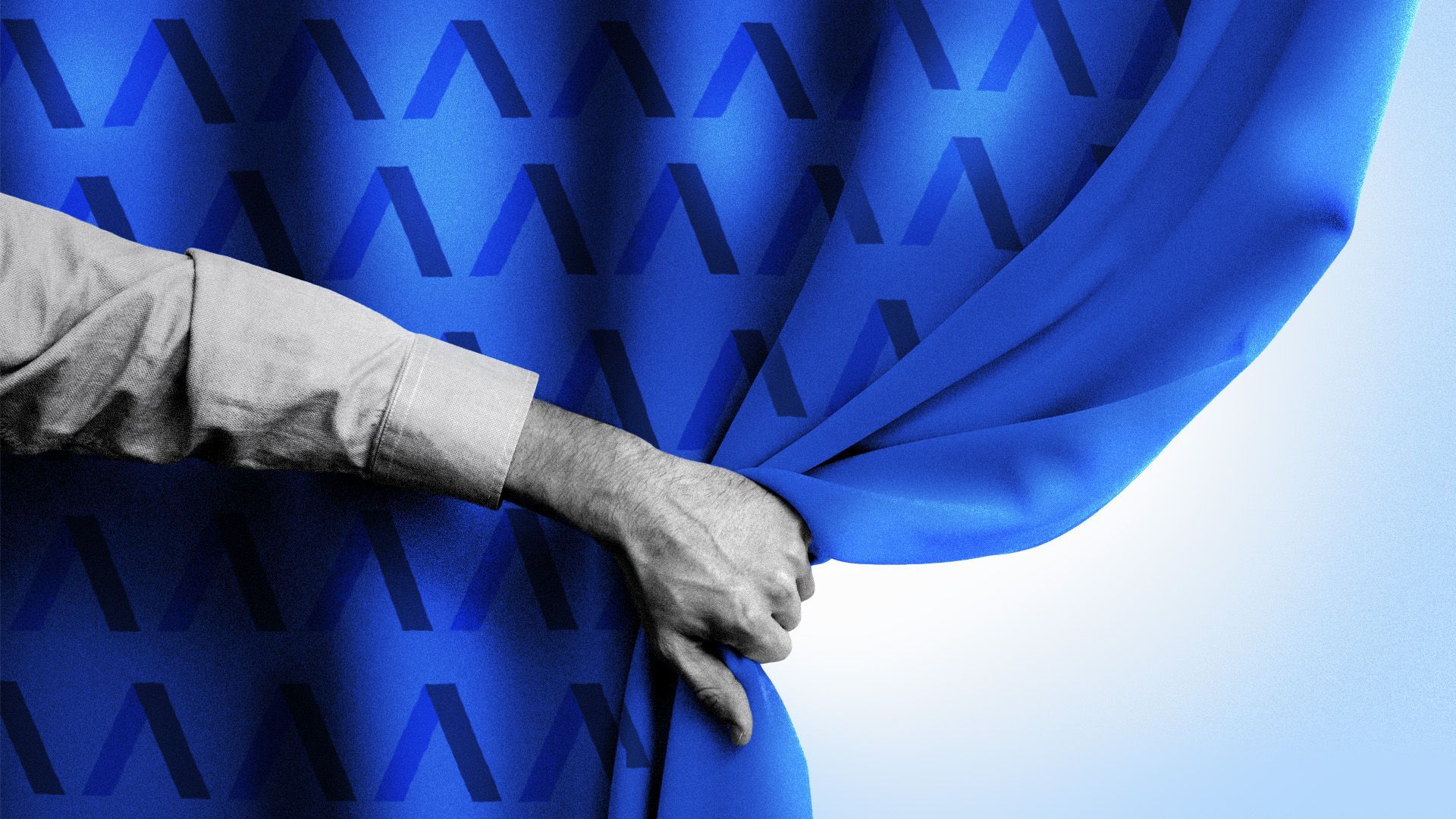 President Biden, despite his full-throated support for Israel and its right to strike Hamas, has methodically and meticulously delayed the looming invasion of Gaza, U.S. officials tell us.
Driving the news: Biden dangled high-level visits (including his own), military support and public backing to buy time in Gaza. He also made plain that America doesn't want Israel to act impulsively, or without considering U.S. concerns.
Why it matters: The slow-walking strategy flows from five strategic worries, U.S. officials tell us and Axios Middle East expert Barak Ravid.
Biden wants more aid delivered to as many Palestinians as possible, to limit a humanitarian crisis and massive global backlash.
He wants the estimated 500+ U.S. citizens trapped in Gaza to get out before the fighting intensifies. Half a dozen attempts to get them out since the Hamas attack have failed — partly because Hamas prevented Americans from leaving, officials say.
He needs more time to fortify America's military presence in the Middle East, given rising fears that Iran or Iran-backed terrorist groups will attack Israel.
He fears a quick, impulsive assault on Gaza will land Israel in a long, bloody street battle that could kill tens of thousands of people — and still not destroy Hamas. It could also push Hezbollah and other Iranian proxies to join the war — with deployed Americans likely in harm's way.
He wants to buy time for Benjamin Netanyahu, who has his own reasons to delay. Netanyahu, despite political pressure to move fast against Hamas, has always been risk-averse. He has a somewhat skeptical view of the Israeli military plans — and wants time. So he's entertaining other opinions. He's also willing to give more time for hostage-release talks while the Israel Defense Forces better prepare for a ground assault.
The big picture: Israeli military leaders are growing impatient with the delay. IDF chief of staff Lt. Gen. Herzi Halevi said Tuesday the IDF is ready for the ground operation and only awaits an order from the government.
Top military leaders want to strike by land — on top of constant aerial bombings — to avenge the Hamas terror attack that killed 1,400 Israelis and left 200 held hostage.
But America's calculation is more complicated. Biden wants to free the remaining American hostages and win the release of more captive Israelis. U.S. officials feel progress is being made.
Between the lines: Biden shares Bibi's concerns about Israel's plan. Biden wants an Israeli invasion to be more Mosul 2016 and less Fallujah 2004. That's why he sent three-star Marine Lt. Gen. James Glynn — a veteran of Mosul — to advise the Israelis on their military planning, U.S. officials say.
Axios has learned that Secretary of State Tony Blinken told a group of Jewish American leaders on Monday: "We're not limiting Israel or telling it what to do. We're asking hard questions and giving our best advice based on our own experience."
"Behind the Curtain" is a new column by Axios CEO Jim VandeHei and co-founder Mike Allen, based on regular conversations with White House and congressional leaders, CEOs and top technologists.
Go deeper