Where countries stand on the Israel-Hamas war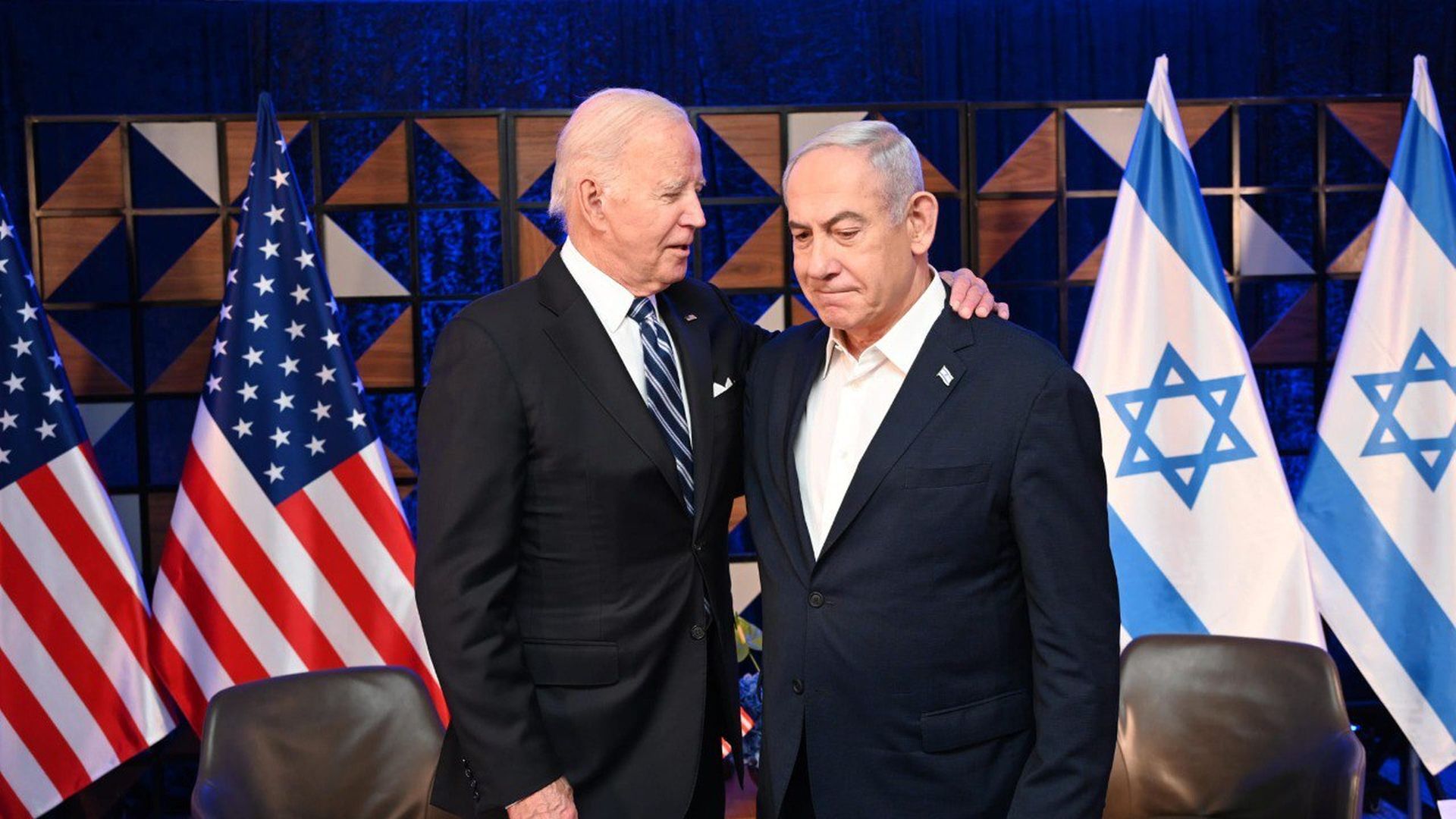 The war between Israel and Hamas is commanding the attention of the world and sharply dividing international opinion.
Why it matters: Israeli leaders are intensely aware that international pressure is growing along with the death toll in Gaza. The battle for international opinion could be a key factor in what unfolds next.
Where countries stand
The U.S. and its European allies swiftly condemned the Oct. 7 attacks by Hamas and expressed solidarity with Israel. In the days since, leaders in both Brussels and Washington have emphasized Israel's right to defend itself while urging Israel to limit civilian casualties and facilitate humanitarian aid.
Meanwhile, leaders in countries including Iran, Syria and Lebanon have argued that Israel provoked the violence in the first place. Tehran called the Hamas attacks a "completely legitimate response to seven decades of oppressive occupation," while denying any direct role.
Others in the region have not endorsed Hamas, but have emphasized that the current violence stems from the history of Israeli occupation. Those countries include Saudi Arabia, which before the war was on the precipice of a mega-deal that would include the normalization of ties with Israel.
What U.S. rivals are saying
China and Russia have called for restraint and backed a ceasefire proposal at the UN Security Council — which the U.S. vetoed — while declining to condemn either Israel or Hamas.
Both have also said the war highlights the need for the creation of an independent Palestinian state, and China's foreign minister told his Saudi counterpart the Israeli response had gone "beyond self-defense."
Beijing is trying to use the outbreak of violence to curry favor with Arab states and gain their support for China's global agenda, Axios' Bethany Allen-Ebrahimian reports.
While many countries are expressing solidarity with Palestinian civilians, Iran is one of the few countries actually standing with Hamas.
The White House has discussed military options if Iran-backed Hezbollah attacks Israel from its base in Lebanon, Axios' Barak Ravid reports.
What comes next
What to watch: Some countries, particularly in Europe, that originally issued statements of solidarity with Israel over the Hamas attack have more recently been emphasizing the need for restraint in the response.
There will be a battle to shape international public opinion in parallel with the actual fighting on the ground.
Worth noting: India's Prime Minister Narendra Modi, who has sought to walk a diplomatic tightrope between the U.S. and Russia during the war in Ukraine, voiced strong support for Israel.
Go deeper:
Go deeper