In claiming neutrality, China picks a side in Israel-Hamas war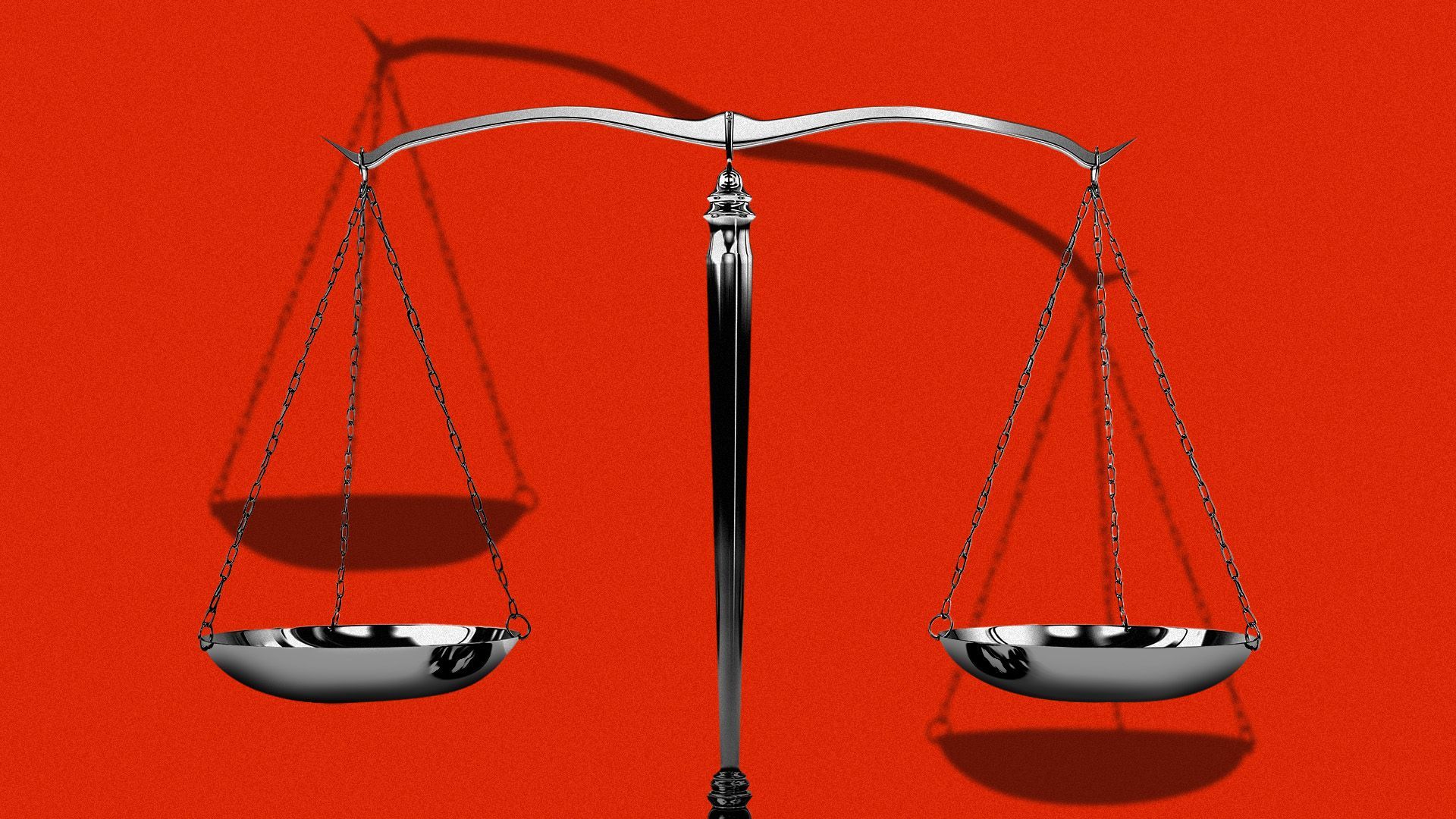 Beijing is trying to use the outbreak of violence between Israel and Hamas to curry favor among Arab states and gain their support for China's global agenda.
Why it matters: The Chinese government is seeking to legitimize authoritarian practices and erode human rights protections on the international stage.
"China is trying to promote alternative norms in global politics, and China sees Arab states as a natural constituency for China to try to attract," said Jonathan Fulton, a senior non-resident fellow at the Atlantic Council.
"By appealing to Arab countries, they'll get more support for the reforms they want to push through in the international system," Fulton said.
What's happening: China's foreign ministry condemned the violence against civilians in the Israel-Hamas war but did not denounce Hamas by name. China's immediate statements after the attack, which included calling for an independent state of Palestine, disappointed Israeli officials.
"When people are being murdered, slaughtered in the streets, this is not the time to call for a two-state solution," said Yuval Waks, an Israeli official in Beijing, adding that Israel expected China to offer "stronger condemnation" of the attacks.
By not condemning Hamas, "China is looking to score points with the Arab countries," Mor Sobol, an assistant professor at Tamkang University in Taiwan who focuses on China-Israel relations, told Axios.
Meanwhile, commentary in Chinese state media and heavily censored social media platforms has blamed U.S. involvement in the Middle East as the underlying cause of the violence gripping Israel and Gaza after Hamas' deadly attack over the weekend.
Chinese critics identified U.S.-brokered normalization of relations between Israel and several Arab nations, and ongoing U.S. support for the Israeli government, as the source of unbearable pressure for Palestinians.
"It's a very cost-effective strategy in the Middle East. They are calling the U.S. a biased actor, they are trying to decrease American influence in the region. They are playing the long game," Sobol said.
What they're saying: "They are trying to portray themselves as neutral but it's very clear which side they support," Fulton said.
"Beijing looks at the Israel-Palestine conflict and realizes that Israel is never going to be swayed from the U.S. camp."
Driving the news: China's special envoy for Middle East affairs Zhai Jun said this week that China wants to coordinate with Egypt to broker a peace agreement between Israel and the Palestinians.
The Chinese government is presenting itself as a better peacemaker than the U.S. on the heels of its successful role in brokering a deal between Saudi Arabia and Iran earlier this year.
State media described Beijing's recent role in brokering the normalization of diplomatic relations between Saudi Arabia and Iran as an "exemplary role in solving Palestine-Israel conflicts."
Flashback: Chinese President Xi Jinping welcomed Palestinian President Mahmoud Abbas to Beijing for a state visit in June and offered to mediate between Israel and Palestine, saying that he supports "the just cause of the Palestinian people to restore their legitimate national rights."
The two leaders also said they had agreed to a strategic partnership, and Abbas signed on to China's Belt and Road Initiative.
The same month, Xi also invited Israeli Prime Minister Benjamin Netanyahu to Beijing.
In the 1960s and '70s, the Chinese government openly supported the Palestinian cause as a fellow liberation movement and did not have diplomatic relations with Israel. In later decades, it changed that stance and now maintains warm ties with both Israel and Palestine.
Go deeper