DOJ signals plan to appeal Proud Boys leaders' sentences in Jan. 6 cases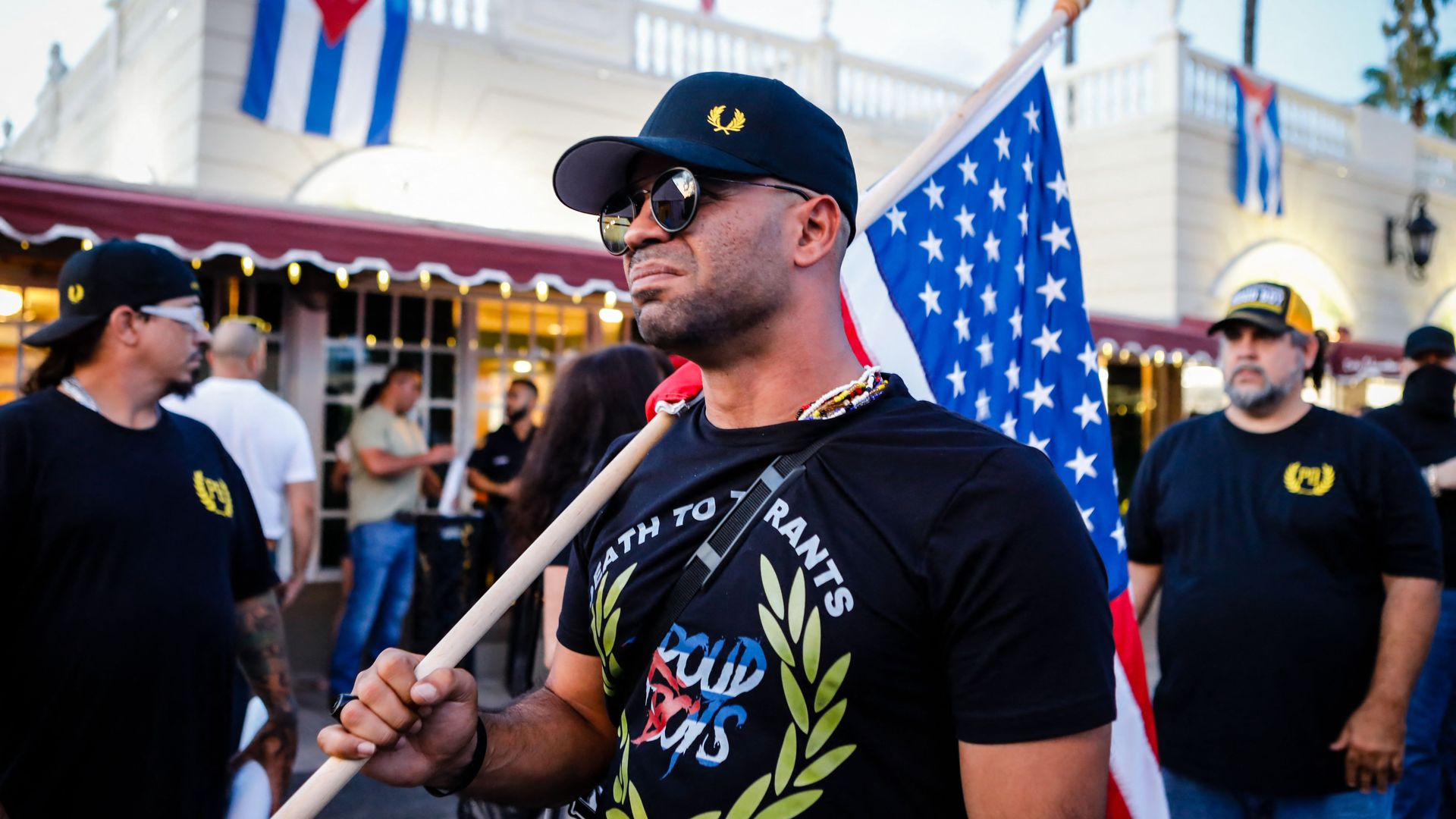 The Justice Department took an initial step toward appealing for longer prison sentences for four former Proud Boys leaders who were convicted for their roles in the Jan. 6 Capitol riot.
Driving the news: Henry "Enrique" Tarrio, Joseph Biggs, Zachary Rehl and Ethan Nordean were all sentenced to between 15 and 22 years in prison earlier this year. In court filings Monday, the prosecution signaled plans to appeal the punishments.
A spokesperson for the Justice Department said in a statement Tuesday that DOJ was "preserving our right to appeal" the sentences with the procedural filings.
Zoom in: Tarrio's 22-year sentence was the longest handed down in a Jan. 6 case, but was significantly shorter than the 33 years that prosecutors had sought.
Prosecutors had also asked for significantly longer sentences for the other three leaders of the right-wing extremist group.
State of play: Nayib Hassan, an attorney for Tarrio, called the government's appeal "ludicrous" in a statement to Axios, adding that the defense team looks forward to reviewing "whatever the government intends to file as a basis for their appeal."
"We are tediously working on the grounds for Tarrio's appeal and believe we will prevail on multiple grounds," Hassan added.
Attorney Norm Pattis, who represents Biggs and Rehl, told AP that the government's appeals were "ridiculous."
Nordean's attorney, Nicholas Smith, told AP that Nordean was "encouraged by the government's agreement that errors led to the judgment and sentence in his case."
Editor's note: This story and headline have been corrected to reflect that the DOJ signaled a plan to appeal Proud Boys' sentences in Jan. 6 cases, not that it had done so.
Go deeper