Proud Boys saw themselves as "foot soldiers for the right": Ex-member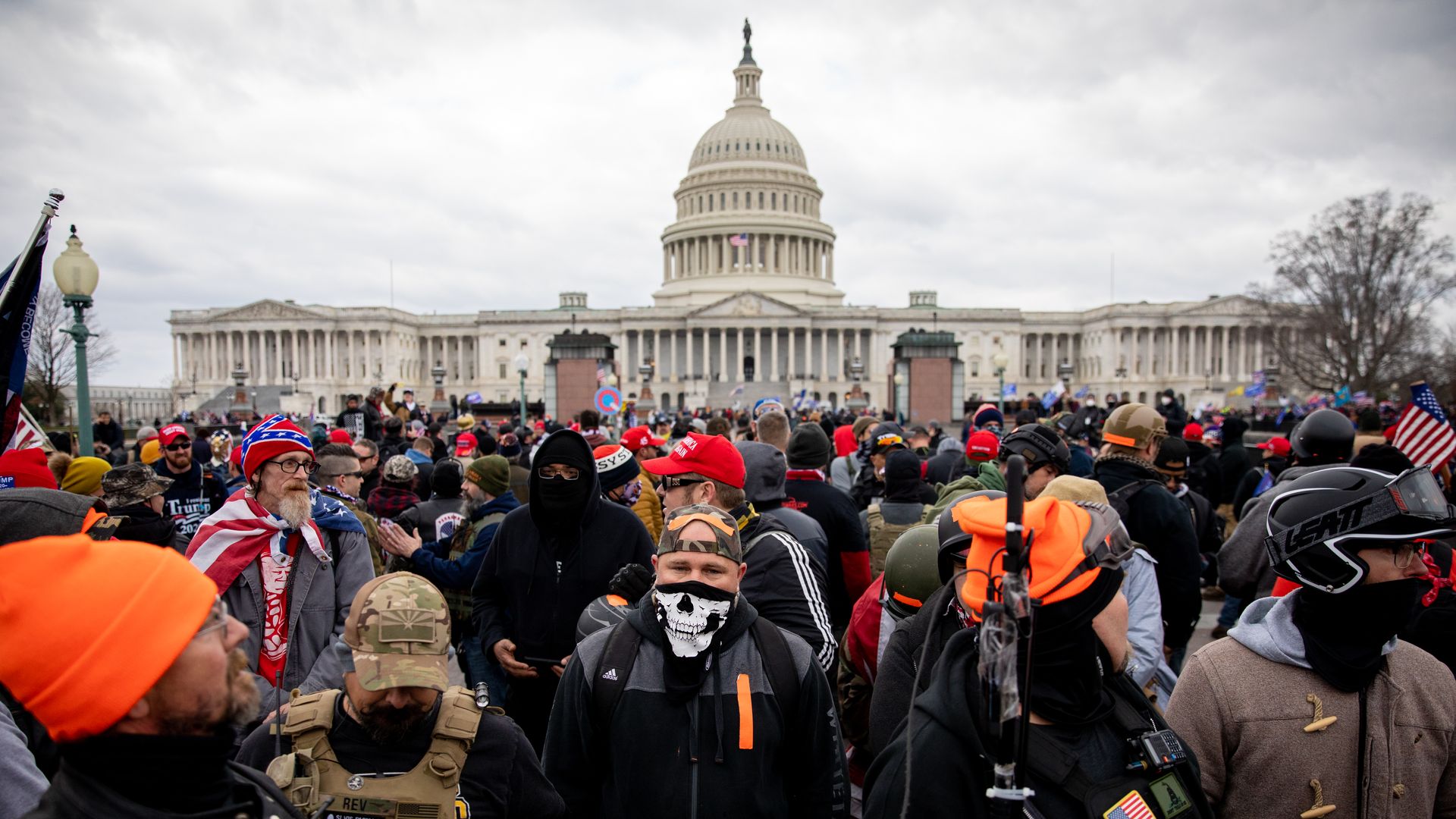 A former Proud Boys member testified in federal court Tuesday as part of the trial into the group's members and their role in the Jan. 6 Capitol riot.
Driving the news: Matthew Greene flipped on his alleged co-conspirators, former leader Henry "Enrique" Tarrio and four other members, who are facing seditious conspiracy and other charges, per ABC News.
Why it matters: Greene's cooperation is key for prosecutors trying to prove their allegations that the Proud Boys played a role in planning the riot.
What he's saying: He alleged during testimony that they had been trying to trigger violent interactions with those believed to be part of Antifa in the weeks before Jan. 6, 2021.
"We, as the Proud Boys, almost viewed ourselves as the foot soldiers of the right, whereas Antifa were the foot soldiers of the left," Greene said.
Greene testified that after former President Trump lost his re-election bid, the Proud Boys became "more and more angry about the result of the election. ... At that point, I was pretty well convinced we were heading toward a civil war."
Background: Greene was the first Proud Boys member to plead guilty to conspiracy after reaching a deal with prosecutors.
Tarrio, as well as members Ethan Nordean, Joseph Biggs, Zachary Rehl and Dominic Pezzola, have all pleaded not guilty.
Go deeper