Prosecutors seek 33-year prison term for Proud Boys' Tarrio in Jan. 6 case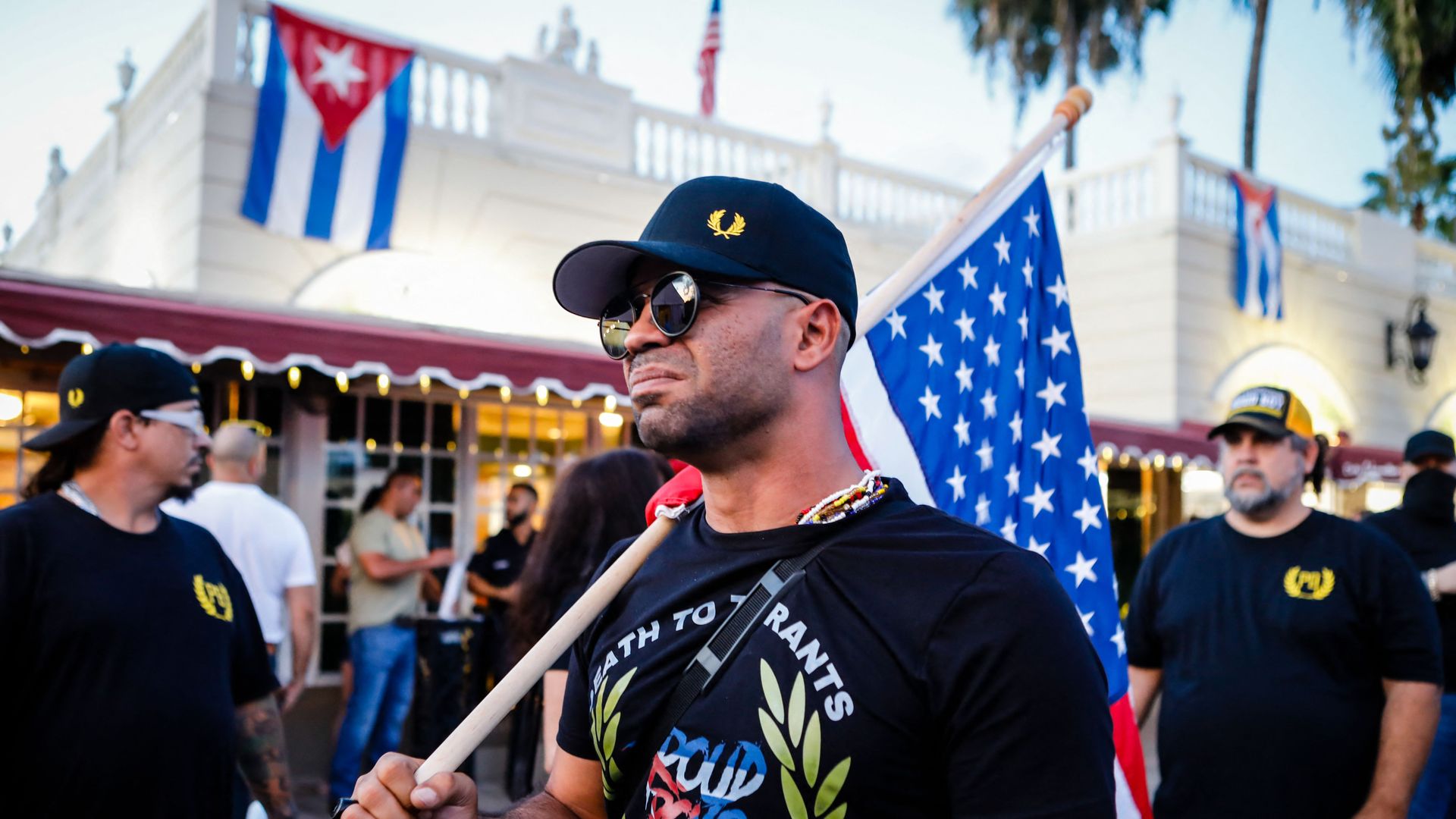 Prosecutors requested that Henry "Enrique" Tarrio and other Proud Boys associates convicted for seditious conspiracy over the U.S. Capitol riot serve 27 to 33 years in federal prison, according to court documents filed Thursday.
Why it matters: The longest sentence handed down in the Jan. 6 cases so far is an 18-year prison term, being served by Stewart Rhodes, the founder of the far-right militia group Oath Keepers.
The big picture: Former Proud Boys leader Tarrio was found guilty of seditious conspiracy in May, along with three other members of the extreme right-wing group — Joseph Biggs, Ethan Nordean and Zachary Rehl.
A fifth defendant, Dominic Pezzola, was acquitted of that charge, but found guilty of obstruction of an official proceeding, conspiracy to prevent Congress and federal law enforcement from their duties, and destruction of government property.
Details: Prosecutors requested that Tarrio and Biggs serve 33 years in prison, Rehl 30 years and Pezzola 20 years, according to the sentencing memo the Department of Justice prosecutors submitted Thursday.
"The government's evidence showed that all five defendants were motivated to use force to stop the certification proceedings in order to keep former President Donald J. Trump in power," the memo states.
Read the sentencing memo in full, via DocumentCloud:
Go deeper