Social Security benefits increasing 3.2% in 2024
Retirement and disability benefits will increase by 3.2% and more than $50 a month on average starting in January, the Social Security Administration announced Thursday.
Why it matters: The cost of living adjustment that affects more than 71 million recipients of Social Security retirement and disability benefits is much smaller than in the last two years.
How it works: The COLA is based on the change in Q3 CPI for urban wage and clerical workers compared with a year earlier, Axios' Neil Irwin explains.
September's CPI, which was released Thursday, was the final data point needed to calculate the cost of living adjustment.
When 2024 Social Security increase starts
Details: For more than 66 million Social Security beneficiaries, the increase starts with payments in January 2024.
Increased payments to approximately 7.5 million SSI recipients will begin on December 29, 2023.
Of note: Some people receive both Social Security and SSI benefits.
Earnings subject to Social Security tax increases
The inflation adjustment is also used to calculate the wage cutoff above which Americans do not owe Social Security tax.
The maximum earnings subject to the Social Security tax, also known as the taxable maximum, will increase to $168,600 from $160,200.
The earnings limit for workers who are younger than their "full retirement age" increases to $22,320.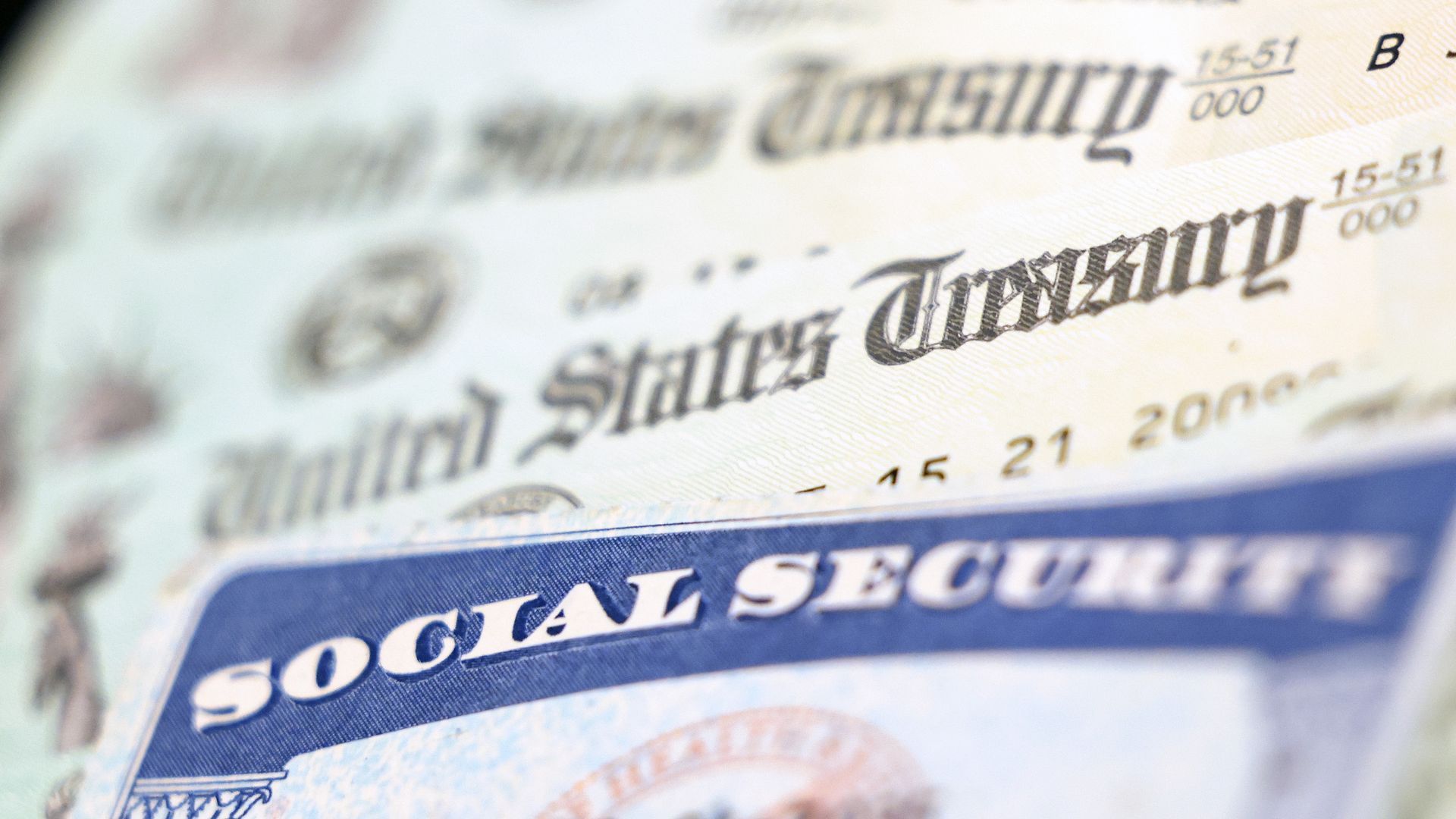 Average monthly Social Security benefits
For all retired workers, the average benefits are estimated to increase to $1,907 in January up from the 2023 monthly benefit of $1,848.
Other monthly estimated averages listed on a Social Security Administration fact sheet are:
Aged couple, both receiving benefits: $3,033 up from $2,939.
Widowed mother and two children: $3,653 up from $3,540.
Aged widow alone: $1,773 up from $1,718.
Disabled worker, spouse and one or more children: $2,720 up from $2,636.
All disabled workers: $1,537 up from $1,489.
Editor's note: This story was updated with additional information throughout.
More from Axios:
Go deeper