Consumer prices rise in September, boosted by soaring shelter and gas costs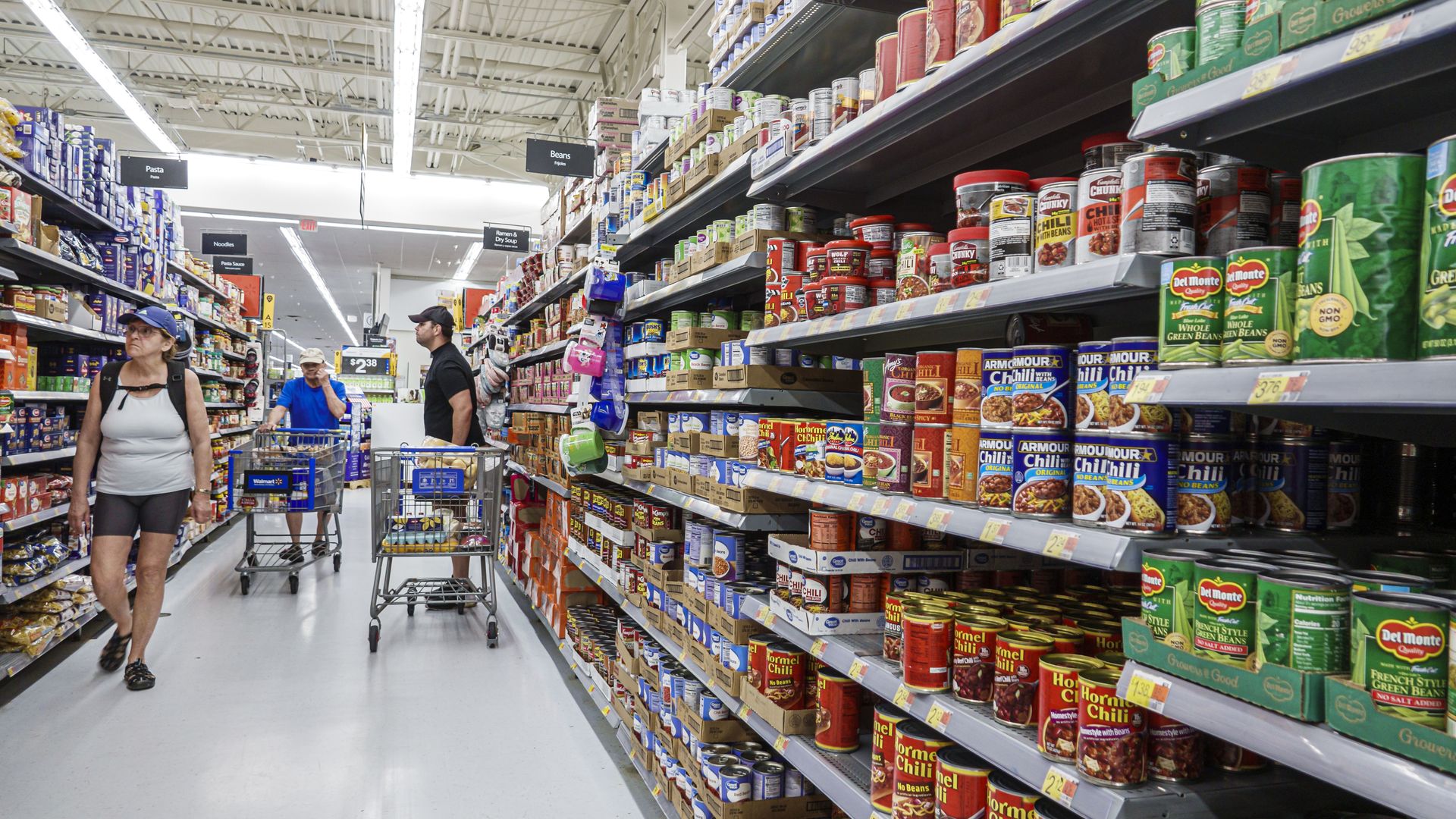 Prices paid by consumers climbed more than expected in September, according to new Consumer Price Index (CPI) data released on Thursday.
Why it matters: Soaring yields have tightened financial conditions, helping to accomplish the Federal Reserve's goal of taking some steam out of the economy, amid a growing debate about whether the Fed needs to continue hiking interest rates.
Yet both inflation and demand have proven resilient in the face of a weakening economy, with energy prices jumping and the jobs markets still buoyant.
By the numbers: The CPI, a key measure of rising costs, for the year ending in September was 3.7%, steady from the figure posted in August. September's reading was substantially lifted by shelter costs and gasoline prices, and still well above the Fed's 2% target.
The Bureau of Labor Statistics said housing prices were the largest contributor to September's figure, accounting for half of the CPI's gains.
The energy component rose by 1.5%, due in part to spiking crude prices that have trickled down to the gas pump.
The core gauge, which strips out food and energy prices, rose by 4.1%, compared to 4.3% the prior month. While rising at a slower pace, that figure was stronger than some Wall Street economists had forecasted.
A Bloomberg survey had expected headline CPI to edge lower, to 3.6% with annual core inflation falling to 4.1% from 4.3% prior.
Yes, but: Economists still see underlying price pressures starting to moderate, a process known as "disinflation."
What they're saying: Despite September's unexpected headline gain, Capital Economics expects a "downward trend" to persist in core prices.
"Overall, there is nothing here that will convince Fed officials to hike rates at the next FOMC meeting, and we continue to expect a more rapid decline in inflation and weaker economic growth to result in rates being cut much more aggressively next year, than markets are pricing in," wrote Andrew Hunter, deputy chief U.S. economist, in a note.
In a related move, the Social Security Administration announced that benefits for over 70 million retirees will rise by 3.2% next year, a smaller boost than the record increase seen in 2023.
September's CPI data was the final data point the SSA needed to calculate the cost-of-living-adjustment, which has helped recipients offset the worst bout of inflation in decades.
Editor's note: This story has been updated to clarify that prices continued to rise year-over-year in September, but that the consumer price index remained steady on a month-to-month basis.
Go deeper