Illinois governor urges Biden to address "untenable" migrant situation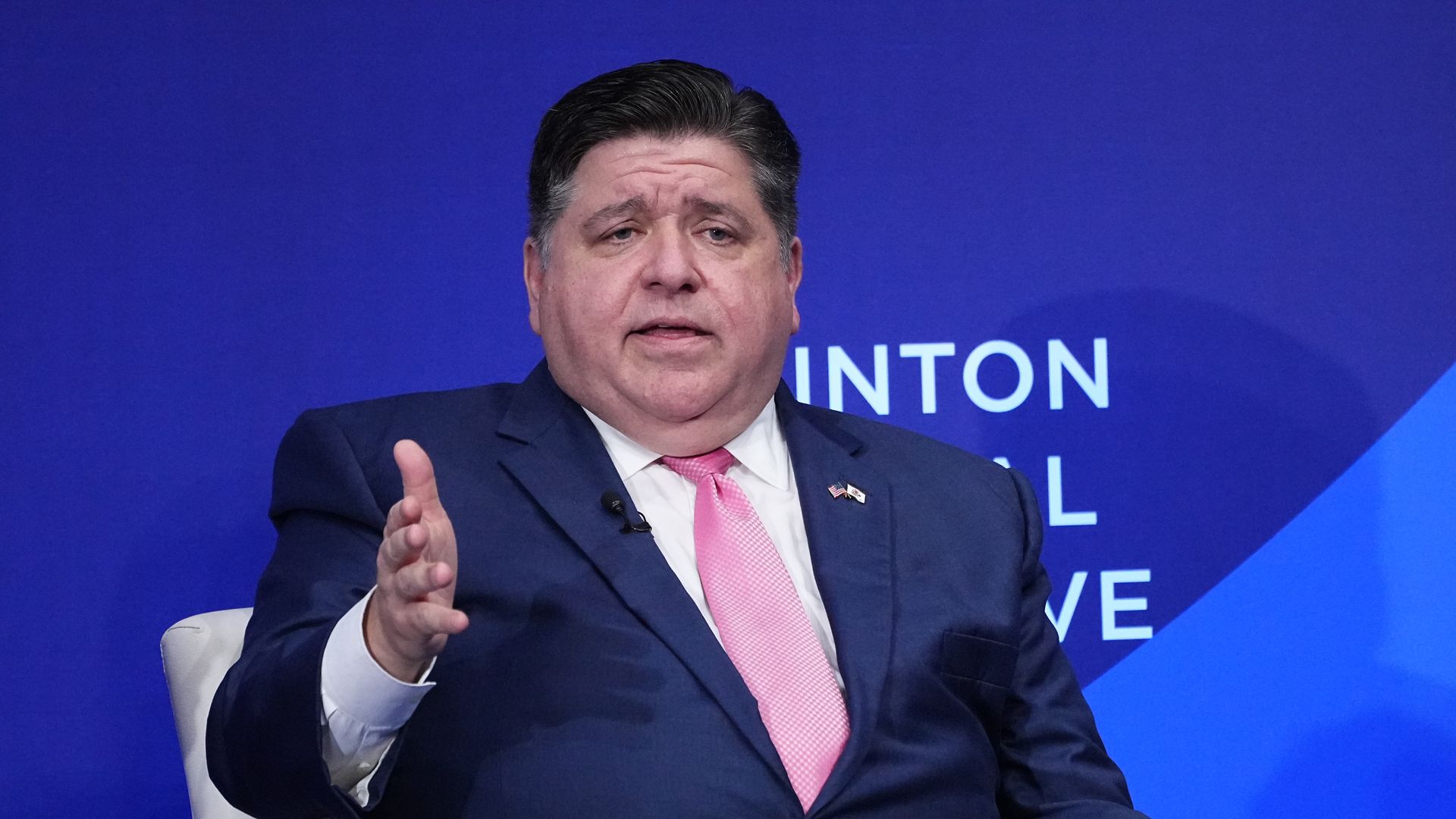 Illinois Governor J. B. Pritzker (D) in a letter to President Biden on Monday said "the federal government's lack of intervention and coordination" over migrants at the border "has created an untenable situation" for the state.
Driving the news: Pritzker wrote that governors and mayors from border states had in the past 13 months transported 15,000 people to Illinois "like cargo in a dehumanizing attempt to score political points."
"Unfortunately, the welcome and aid Illinois has been providing to these asylum seekers has not been matched with support by the federal government," the governor said.
"We ask that the White House and the Administration continue to look for ways to 'cut the red tape' and speed up the work authorization process by all means necessary, including instituting a mass blanket fee waiver."
Zoom out: Pritzker is the latest Democratic governor to criticize the Biden administration's handling of border arrivals after several Republican governors sent migrants to Chicago and other cities run by Democrats in protest of Biden's border policies — with Texas Gov. Greg Abbott (R) deploying hundreds of buses.
Zoom in: Axios Chicago's Monica Eng reports that as of Monday, more than 17,000 migrants have arrived in Chicago since August 2022, and nearly 9,660 are living in city shelters.
Pritzker said in his letter the "numbers being transported to Chicago are accelerating, the humanitarian crisis is overwhelming our ability to provide aid to the refugee population."
What they're saying: White House spokesperson Angelo Fernández Hernández said in an emailed statement on Monday night that Biden had "repeatedly called on Congress to pass comprehensive immigration reform since his first day in office."
He pointed to efforts to accelerate the processing of work permits and "providing communities across the country who are supporting recently arrived migrants with all of the $1 billion in grant funding that Congress appropriated."
Fernández Hernández criticized House Republicans for blocking "the reform the immigration system needs and the $4 billion we requested to address the immediate needs of DHS to safely and humanely manage" the situation at the border.
"We will continue to work closely with Illinois and states and cities across the country," he added.
Read the letter in full, obtained by NBC News, via DocumentCloud:
Go deeper: Blue state migrant crisis sparks political disaster for Biden
Go deeper