Sam Bankman-Fried faces his day in court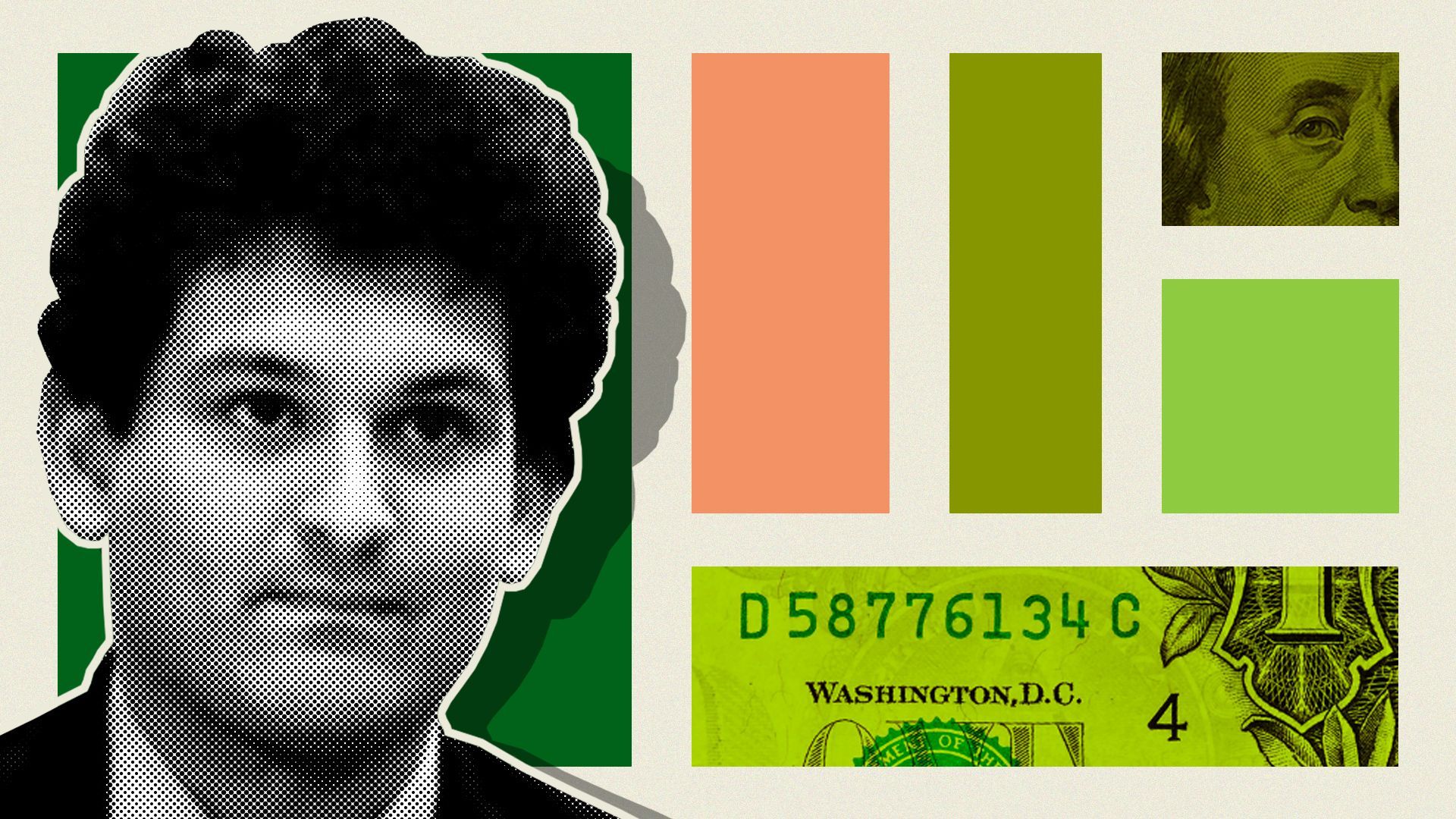 All eyes will be on the eagerly awaited trial of former FTX CEO Sam Bankman-Fried, indicted on a litany of fraud charges, which kicks off in New York City on Tuesday.
Why it matters: If convicted, Bankman-Fried could become the biggest venture backed-fraudster, surpassing former Theranos CEO Elizabeth Holmes.
Flashback: Crypto exchange FTX quickly rose to prominence amid the pandemic, becoming one of the largest by trading volume. At the height of its dominance, the platform attracted top investors and grew its valuation to $32 billion by January 2022.
Catch up quick: Bankman-Fried faces seven counts, including wire fraud, conspiracy to commit wire fraud, conspiracy to commit securities fraud, conspiracy to commit commodities fraud, and conspiracy to commit money laundering.
Between the lines: As was the case in Theranos' collapse, investors' due diligence is likely to come under scrutiny during the trial.
Over a few short years, venture firms invested a total of $1.9 billion into FTX, and the company amassed a capped table that included some of Silicon Valley's most respected names.
Yes, but: Even the most successful venture firm in Silicon Valley claims it was conned.
"What gets me is not that we made the investment, it's the year and a half of working relationship after the investment and I still didn't see it — and that's difficult," said Sequoia Capital partner Alfred Lin in January, adding that the firm was "misled" by FTX.
The intrigue: If Bankman-Fried is convicted of defrauding FTX customers, he will stand apart from Holmes' trial. She was found guilty only of duping venture capitalists (though president Sunny Balwani was convicted of patient-related charges).
FTX customers (and critics) have been understandably vocal since the company collapsed, leaving many of them unable to withdraw the assets they had.
The bottom line: Even if Bankman-Fried is convicted of defrauding them, whether they get their money back is a separate question (and literally another legal proceeding). And even then, the damage has long been done.
A spokesperson for Bankman-Fried declined to comment.
Go deeper