Target closing 9 stores due to "theft and organized retail crime"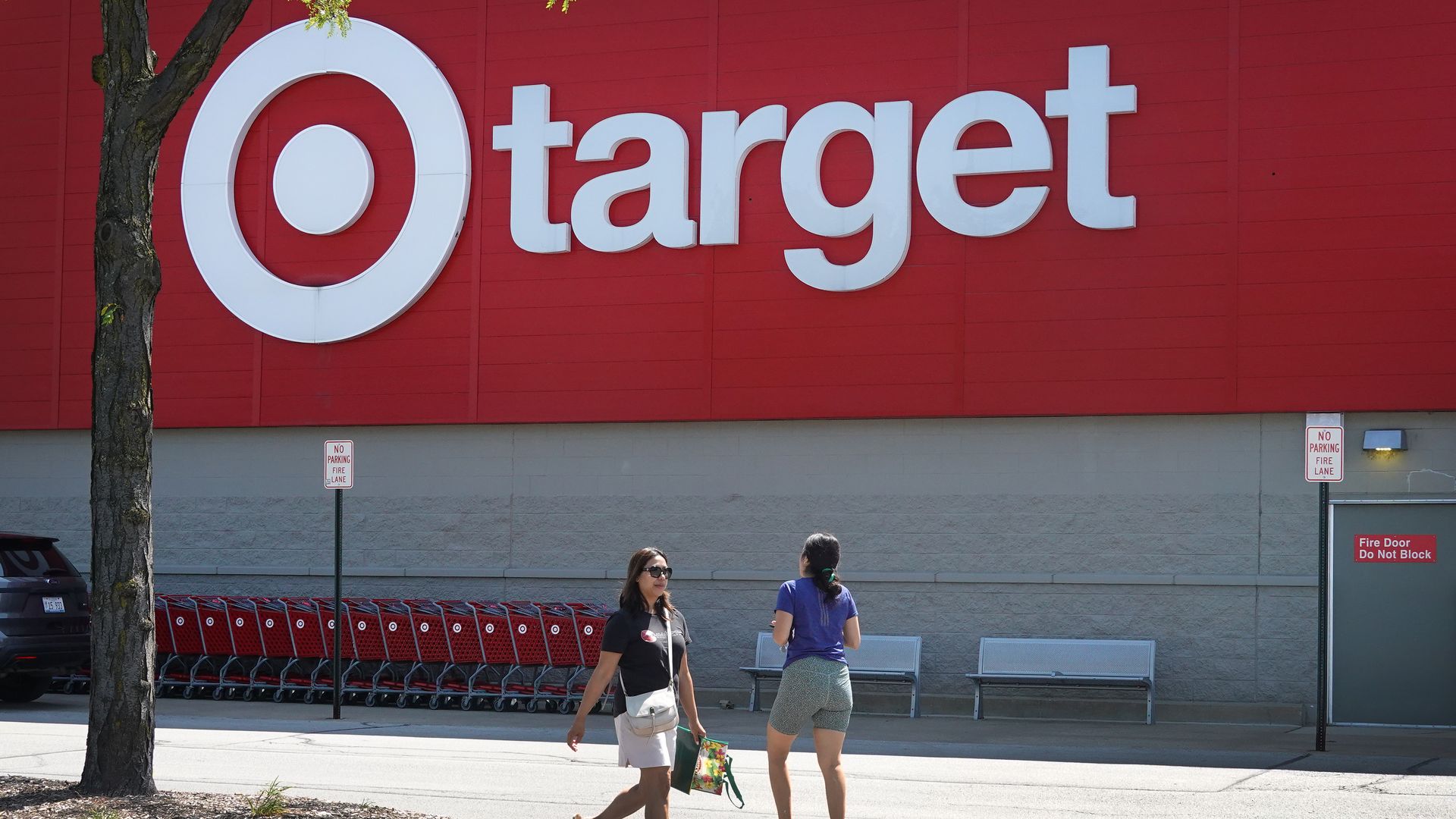 Target announced Tuesday that it is shuttering nine stores on Oct. 21 because "theft and organized retail crime are threatening the safety of our team and guests."
Why it matters: Retail crime accounted for $112.1 billion in losses in 2022, a National Retail Federation report released Tuesday found.
Organized retail crime — where gangs of thieves swarm stores for products they can resell online — has become increasingly brazen and also led to huge losses for companies.
What's happening: Target said it cannot continue to operate the nine stores in four states because they are "contributing to unsustainable business performance."
"We know that our stores serve an important role in their communities, but we can only be successful if the working and shopping environment is safe for all," the company said in a news release.
The closings include a New York City store in Harlem, two Seattle stores, three stores in the San Francisco/Oakland market and three Portland, Oregon stores.
The big picture: Retailers have become increasingly vocal recently about what they say is a rising tide of crime, including violence and theft:
Dick's Sporting Goods CEO Lauren Hobart said in August in a statement that theft is "an increasingly serious issue impacting many retailers," and that it was a large factor in why the company's second-quarter earnings fell short of expectations.
"It's quite alarming what's going on," Hobart said on an earnings call.
Other retailers including CVS and Walgreens have said theft has damaged their bottom lines.
Meanwhile, Target also recently said it would reduce the visibility of Pride Month items after employees faced violent customers.
Zoom in: The National Retail Federation has said that thieves are often stealing items for the purpose of reselling them after altering their expiration dates and repackaging them.
Yes, but: There is some debate about whether the problem is truly systemic or just a scapegoat for other challenges
"Maybe we cried too much" about theft, then-Walgreens CFO James Kehoe said on an earnings call in January, adding that the problem had "stabilized."
Target's comparable sales fell 5.4% in the second quarter, compared with the same period a year earlier, as the company struggles to keep up with its rivals, including Walmart.
Target store closings list 2023
Target said eligible store employees will be offered the chance to transfer to other locations.
California Target closing stores
The three stores in the San Francisco/Oakland market closing are:
SF Folsom and 13th St: 1690 Folsom St
Oakland Broadway & 27th: 2650 Broadway
Pittsburg: 4301 Century Blvd
Closing Portland Target stores
Portland Galleria: 939 SW Morrison St.
Portland Powell: 3031 SE Powell Blvd.
Portland Hollywood: 4030 NE Halsey St.
New York Target store closing
New York City: 517 E 117th Street, Harlem
Seattle Target closing stores
Seattle University Way: 4535 University Way NE
Seattle Ballard: 1448 NW Market St, Suite 100
Editor's note: This story was updated with the list of closing stores.
More from Axios:
Go deeper