Exclusive: Organized retail crime growing in size and complexity, new NRF report says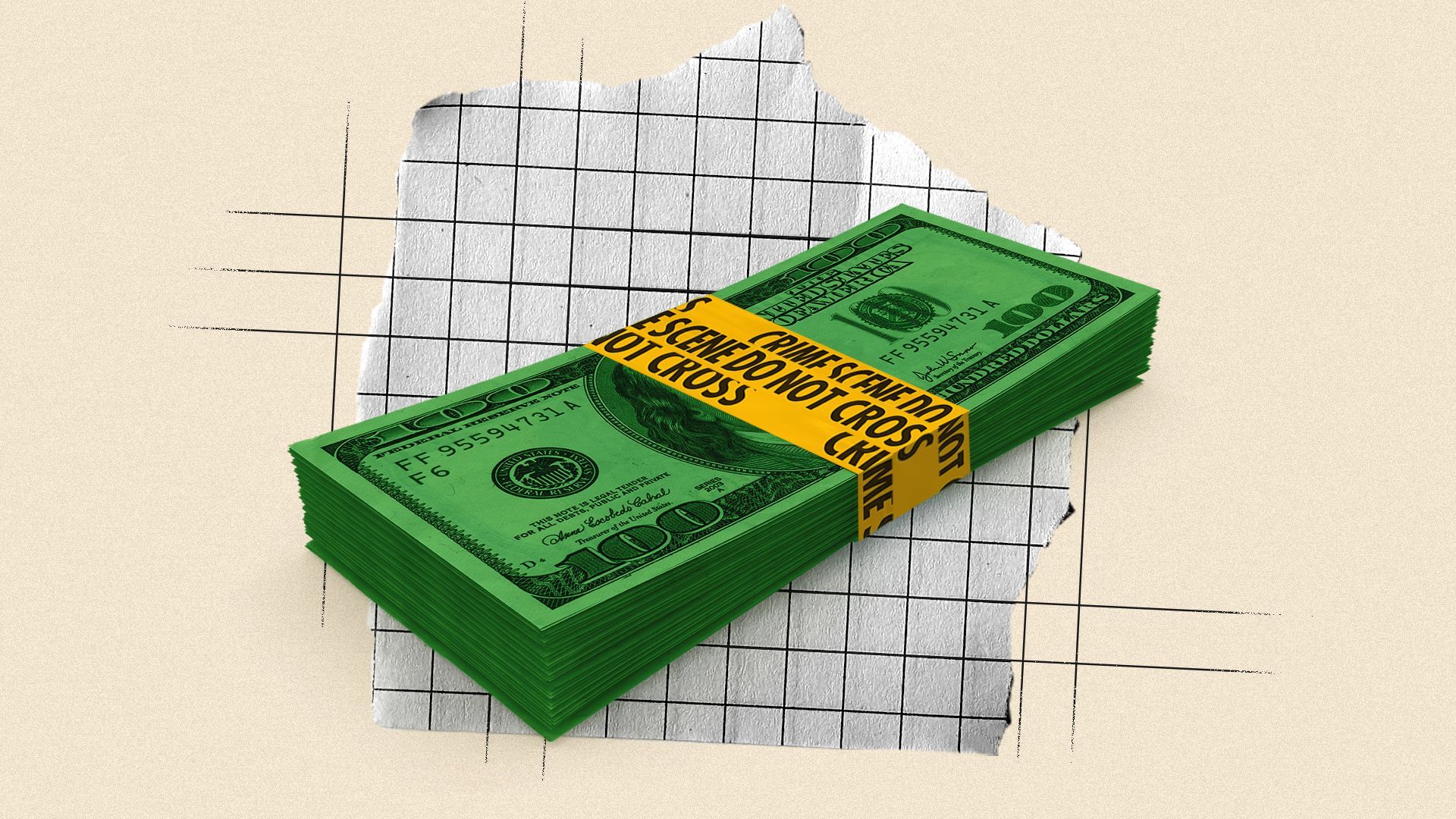 The increasing sophistication of retail theft for purposes of resale is making an age-old issue harder to define, track and clamp down.
Why it matters: The scale and complexity of these operations are on the rise, a new study from the National Retail Federation and risk advisory firm K2 Integrity concludes, further threatening worker safety and morale, and introducing potentially harmful products to consumers.
Bad actors may, for example, alter or remove expiration dates on perishables, medications or beauty products, or repackage items without accompanying product safety information before reselling stolen goods.
Meanwhile stores, which are already facing a labor crunch, may have even more difficulty recruiting and keeping turnover low as workers worry about safety.
Be smart: Organized retail crime (ORC), as a term, has been hard to define. It requires consensus among law enforcement agencies and researchers, not to mention the estimated 1 million-plus stores that employ people who may be fearful or unsure of what to do when confronted with theft.
Theft of goods at ports and warehouses are on the rise too, and often rely on insiders.
Planning and coordination "to generate individual or group financial profit" are the most important factors consistent throughout definitions of ORC, according to Loss Prevention Magazine.
The big picture: According to the new NRF and K2 Integrity report, organized retail crime is also distinguished from amateur theft by differences in intention and corporate-like management of operations.
What they're saying: "Amateur shoplifters or thieves steal merchandise for personal consumption [largely spontaneously], [but] the explicit aim of ORC is to resell stolen goods for profit," the report reads.
ORC schemes also involve "careful planning, deliberate targeting," and a "division of labor and specialization among perpetrators" including, inventory management, marketing, sales fulfillment, payment processing and money laundering."
Of note: Axios is first to report on the findings, which are based on interviews with federal, state and local law enforcement officials; loss prevention teams; retailers; academics; undercover efforts; and an analysis of 132 theft groups, among other research.
The other side: The scale of the problem posed by ORC has been questioned before, with reports largely citing the lack of conclusive and consistent data to support figures posed by the retail industry and politicians.
The new report acknowledges those challenges, pointing to the "fragmentary and disorganized state" of data on ORC across national, state, and local authorities.
By the numbers: As an example of how large these crime rings have grown, researchers in the report point to a case where more than 40 people were indicted last year in New York for operating an ORC group that generated about $4 million in illicit proceeds over five years.
Over the course of two years, another ring conducted 14 smash-and-grab robberies at jewelry stores in Southern California, making away with $6 million in merchandise.
Between the lines: The ubiquity of social media platforms, including TikTok and Reddit, can provide information and tip-sharing of how to boost goods for amateurs and professionals alike.
And while online marketplaces are making headway into clamping down on the listings of stolen goods, growing consumer preferences for shopping online is another habit bad actors can exploit.
The intrigue: Luxury goods are less of a target because they're more difficult to steal.
Instead the most commonly stolen goods have generally remained the same over the past decade, such as clothing, houseware and home improvement goods.
At the end of last year, tide pods, baby formula and makeup are among the top targeted products based on suspected resale listings on platforms Craigslist and Facebook Marketplace, the researchers say.
What to watch: While some shoppers may be turned off by anti-theft prevention devices in stores, retailers such as Lowe's have been working with manufacturers directly on securing products at a per unit level.
Overall, stores "believe that a more robust response by law enforcement to build cases against the leaders of ORC groups is needed to dissuade criminal groups from engaging in retail crime," the NRF told Axios said in a statement.
Go deeper