Lyft CEO: Surge pricing isn't going away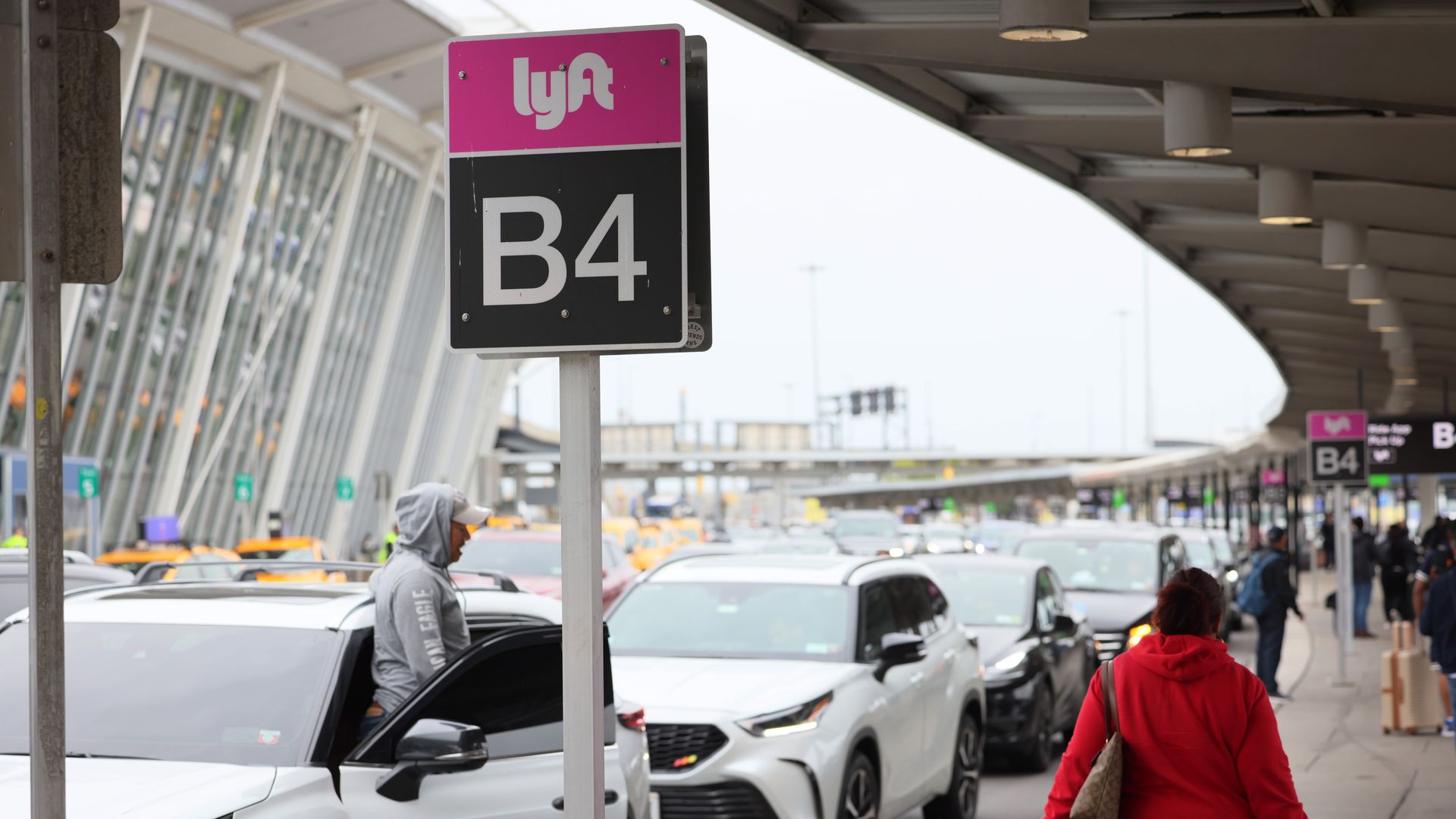 Lyft's new CEO recoils at surge pricing — but he tells Axios that he's learning to live with it.
Why it matters: Temporarily higher pricing is a staple of the rideshare business, fueling a revenue boost for Uber and Lyft when demand rises and nearby drivers are in short supply.
Zoom in: Addressing surge pricing, which Lyft calls "prime time," CEO David Risher told investors on an earnings call last month that "we're trying to really get rid of it," noting that "riders hate it with a fiery passion."
But Risher tells Axios in an interview that the company can't do that after all.
"I don't like it, that's true," Risher said. But, he added, "there are times when it is important to allow prices to go up."
Between the lines: Drivers and the company benefit from surge pricing at busy times.
"So I will never be able to get rid of it," Risher says. "It will sometimes rain. ... Or there will be a Taylor Swift concert. When these things happen, it's true, it's going to be more expensive."
What others are saying: Maximizing revenue is "something that Lyft should continue to do and be focused on," CFRA Research analyst Angelo Zino tells Axios, calling it a crucial element of the company's business.
"I don't necessarily think that surge pricing is an issue they should even be worried about at this point."
Yes, but: Risher, who joined Lyft's board in 2021, says he's developing a culture that's "obsessed" with customer satisfaction, and that he's still working to minimize surge pricing as much as possible.
Due in part to a higher supply of drivers, rides with "prime time" pricing as a share of total Lyft rides fell by 35% in the second quarter, compared with the first, according to Lyft.
Among the company's other efforts to please customers is a new feature called Women+ Connect that matches women and nonbinary drivers and riders, and the other way around, depending on availability.
The bottom line: When he became CEO of Lyft in April, Risher's marching orders were to help the company regain the ground it's lost to Uber in recent years.
If you're annoyed by surge pricing, you've got company — but don't expect it to go away.
Go deeper: Uber aims to put more butts in fewer cars with shared rides
Go deeper