Uber aims to put more butts in fewer cars with shared rides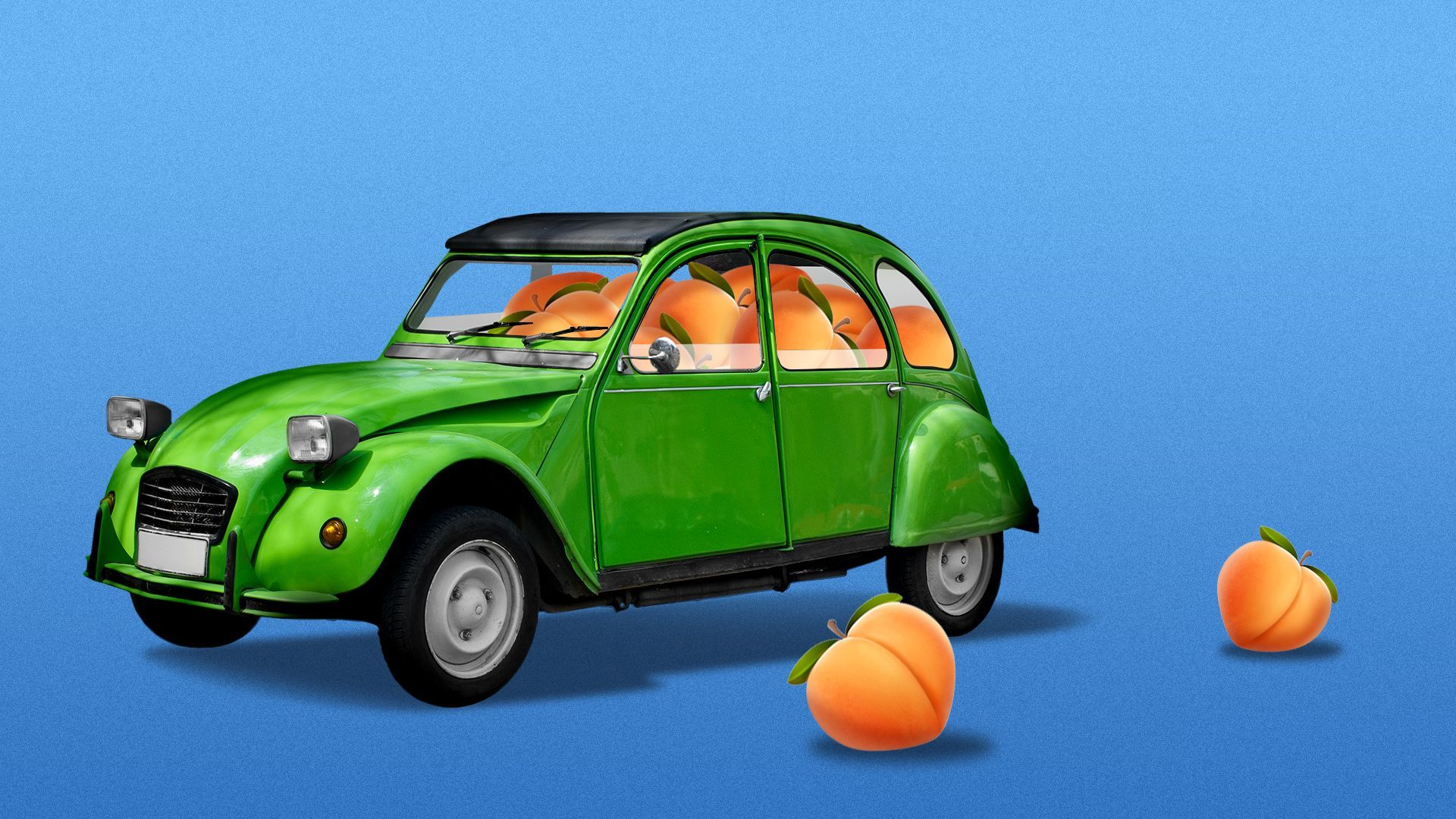 Uber is doubling down on shared rides in an effort to make ride-hailing less expensive and cities more livable, Axios is first to report.
Why it matters: By matching riders headed in the same direction, Uber says it can reduce congestion and emissions while making its ride-hailing service affordable to more people.
"Getting more butts in seats of fewer cars will help achieve our goal of zero emissions," says Uber's head of cities and transportation policy, Shin-pei Tsay.
Uber aims to become a zero-emissions mobility platform by 2030 in the U.S., Canada and Europe, and globally by 2040.
Driving the news: Uber plans to announce this morning an expansion of its revamped shared-rides offering, UberX Share, to five additional U.S. cities.
Shared rides were suspended during the COVID-19 pandemic, but relaunched last summer in nine major cities, including New York, Chicago and Los Angeles.
The five new cities are Baltimore, Miami, Nashville, Philadelphia and Washington, D.C., with more to come.
Context: Uber's expansion of X Share comes a week after Lyft laid off 26% of its workforce and said it would eliminate shared rides to "simplify" its offerings.
What they're saying: Uber CEO Dara Khosrowshahi told investors Tuesday that UberX Share is "designed to operate with positive unit economics for Uber, while offering a lower-cost alternative to consumers."
He added that the company expects UberX Share to become "our newest billion-dollar gross bookings product in the coming quarters."
How it works: UberX Share is the cheapest option for riders in cities where it's offered.
In the U.S., riders will receive an upfront discount if they choose UberX Share.
If they are matched with a co-rider along the way, they can save up to 20% off the total fare.
Riders don't have to be headed to the same destination — just in the same direction.
The technology is designed to add no more than eight minutes to your ride, the company says.
The bottom line: If you're running late, UberX Share might not be the best choice.
But if you're on a budget, sharing a ride could be a good way to go.
Go deeper