New York's composting law could set a national example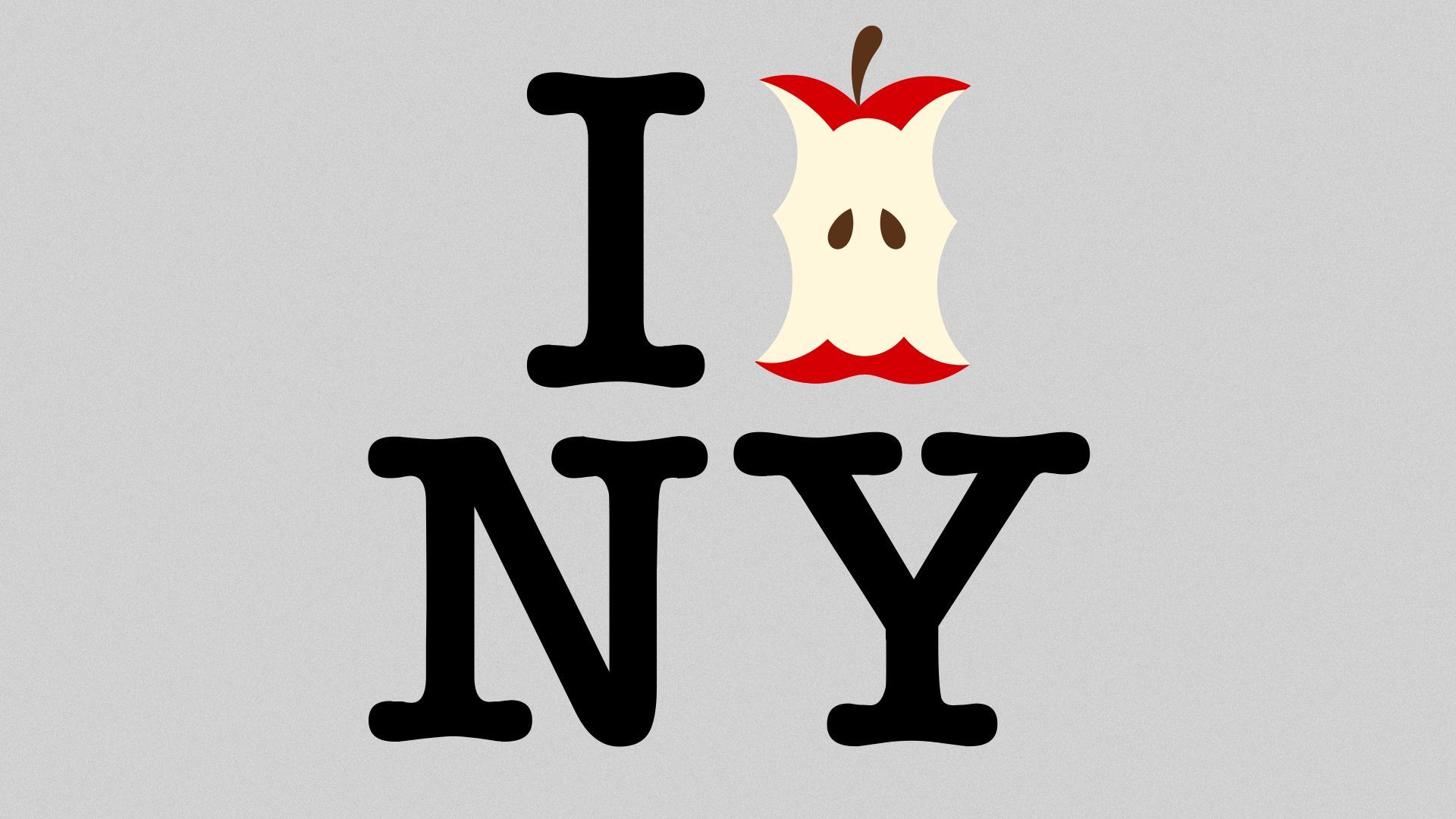 New York City's new mandatory composting law could usher in an era when organic waste collection becomes commonplace in U.S. cities, just as its bottle and can recycling program sparked a nationwide movement after it passed in 1989.
Why it matters: Composting food and yard waste instead of burying it in landfills reduces methane emissions, which are a major contributor to climate change and are increasing.
A small but growing number of cities already collect organic waste, but New York — with its 3.5 million households — is widely expected to set precedent.
"I think it's going to become one of the hallmarks of modern cities," New York City sanitation commissioner Jessica Tisch tells Axios.
Driving the news: Borough by borough, New Yorkers will be asked to separate out their food and yard waste — as well as food-soiled paper — for universal curbside collection, with participation becoming mandatory in the spring of 2025.
"If you cook it or you grow it, you can throw it" is the slogan that Tisch, an appointee of Mayor Eric Adams, has been cheerfully slinging.
The program is for residences only. NYC businesses, restaurants, and industrial operations all have to rely on private waste haulers for organic waste removal (which is already required for certain businesses).
The city has also been putting orange compost bins on sidewalks — and emphasizing that using them will reduce New York's legendary rat problem.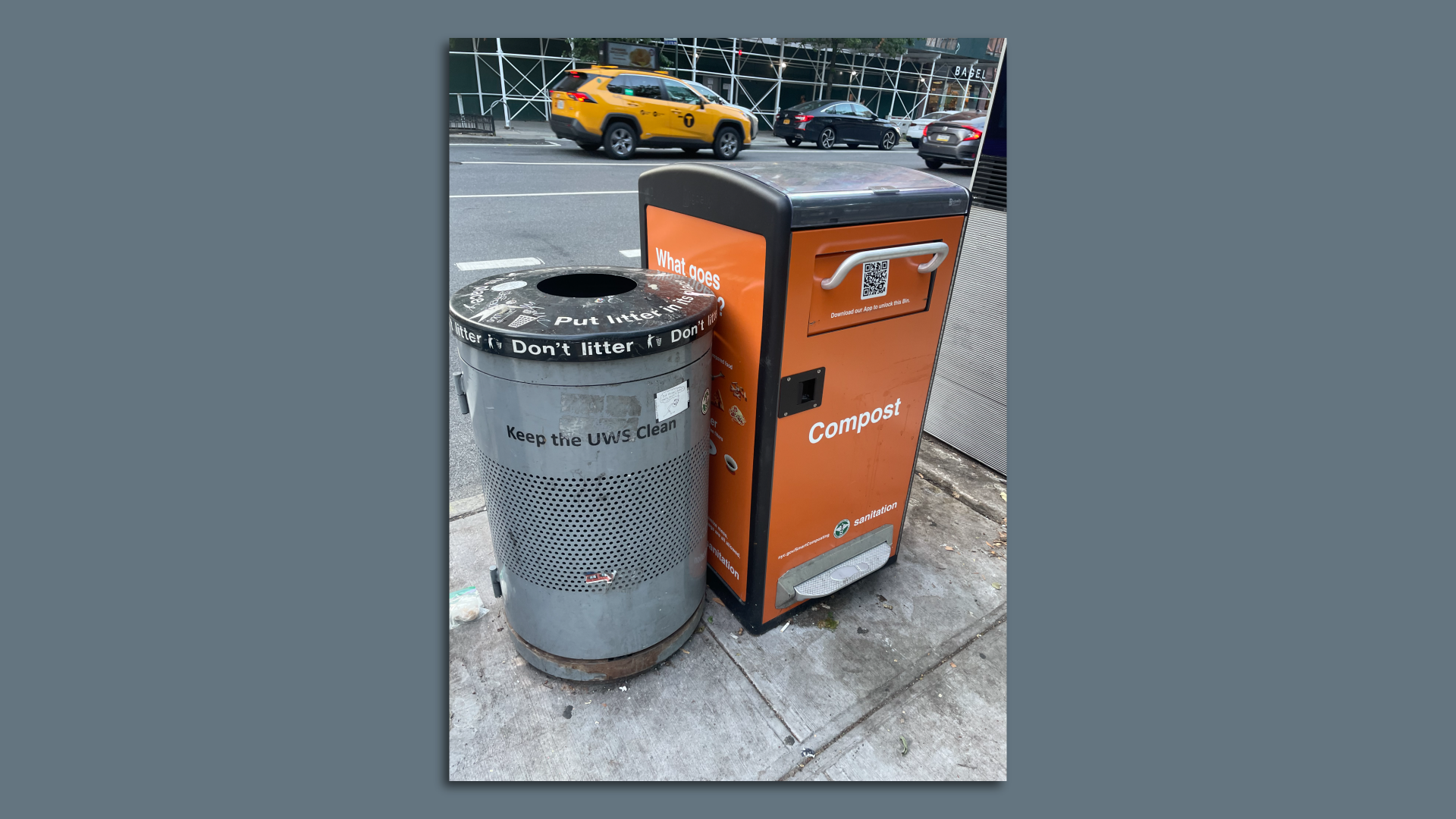 Where it stands: Queens residents have been required to comply since spring; Brooklyn collections start in October. The Bronx and Staten Island will come online next spring, and Manhattan in the fall of 2024.
Fines and enforcement won't start until six months after Manhattan collections begin.
Composting is also being rolled out in all the city's public schools — the better to train children to get their parents to cooperate.
Brooklyn residents can request a free brown compost bin through a city website, and residents of the remaining boroughs will be able to do so in the future.
What they're saying: "This requires behavioral change on a large scale," Tisch says.
"We want to make sure that New Yorkers have the opportunity to develop the muscle memory that's required before we move to a punitive system."
Details: The city will pick up organic waste from residences at the same time it picks up recyclables, to make it easy for people to remember.
The waste will be turned into compost, which is useful as fertilizer or animal feed, or into biogas to heat homes (and for other purposes) through a process called anaerobic digestion.
"The whole idea is that this becomes circular," says Jeffrey LeBlanc, chief growth officer for Denali, which has a city contract to process some of the organic waste.
"You'll see a smaller amount of material going to landfills, to be disposed of as garbage," LeBlanc tells Axios.
Of note: Because the finished product can be sold, New York is hoping to save money on waste disposal, as Seattle has done.
Seattle says the market value of compostable material has benefited all residents because "the income generated keeps solid waste bills lower than they would otherwise be."
The big picture: At least nine states, including California and Washington, have passed mandatory composting laws.
Denver, Boston, and other cities offer voluntary curbside composting; Chicago, Washington, D.C., and more are running pilots.
Portland, Oregon, an early adopter of voluntary composting for residents, is rolling out mandatory composting for some businesses.
Yes, but: Compliance tends to be low — just as it is, all these decades later, with recycling.
The Environmental Protection Agency's national recycling goal is 50% by 2030, up from 32%.
And many well-intentioned people make mistakes. In Seattle, for instance, people are putting compostable items that look like plastic in their recycling bin, where they can contaminate the whole load.
And if New Yorkers put food waste in curbside bins that aren't rodent-proof, it won't be pretty.
By the numbers: A third of the food meant for human consumption is wasted or discarded, per the U.S. Department of Agriculture.
Food waste is "the single most common material landfilled and incinerated in the U.S., comprising 24% and 22% of landfilled and combusted municipal solid waste, respectively," per the EPA.
Between the lines: For New York's program to succeed, "a strong educational component is a crucial piece," says Eric Goldstein, the New York City environment director for the Natural Resources Defense Council.
"The experience in other cities shows that it's critical to explain to residents why it makes sense to compost, and how to participate in the program."
San Francisco and Seattle have been successful because "they started with voluntary programs, they had strong public education programs in multiple languages, and successive administrations made clear that it was a priority," Goldstein tells Axios.
The bottom line: If mandatory composting can make it in New York, it can make it anywhere.
"It's probably the most significant change in how New Yorkers dispose of and collect their trash since the adoption of the recycling program in 1989," Goldstein says.
Go deeper