Hunter Biden sues Rudy Giuliani over hard drive data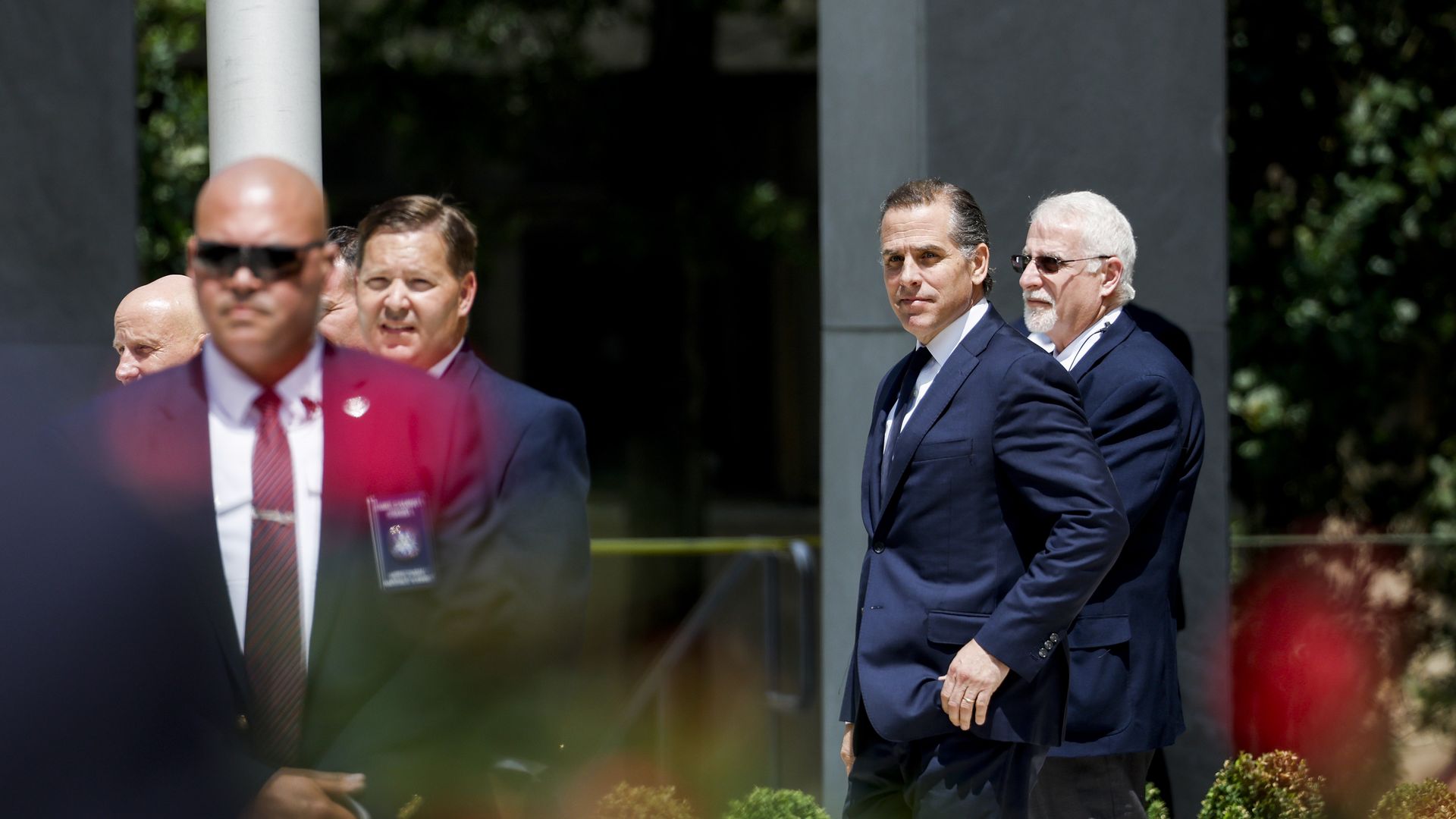 Hunter Biden sued Rudy Giuliani Tuesday for allegedly sharing his private digital data in what his lawyers say is a violation of the Computer Fraud and Abuse Act.
Why it matters: It's the latest in a flurry of lawsuits filed by the president's son, whose new lawyer, Abbe Lowell, has sought to go on the offensive.
The lawsuit accuses Giuliani and attorney Robert Costello of allegedly "hacking into, tampering with, manipulating, copying, disseminating, and generally obsessing over data that they were given that was taken or stolen from Plaintiff's devices or storage platforms, including what Defendants claim to have obtained from Plaintiff's alleged 'laptop' computer."
The big picture: The purported contents of the hard drive have fueled repeated attacks against Hunter Biden from Republicans and conservative media.
The suit states that Biden's data was "manipulated, altered and damaged" before being copied and sent to Giuliani and Costello.
Giuliani and Costello's alleged "illegal hacking and tampering" has resulted in "further alterations and damage to the data" — to an extent that is currently unknown to Biden, the suit stated.
The lawsuit, filed in federal court in California, seeks a jury trial to determine damages.
What they're saying: "Hunter Biden has previously refused to admit ownership of the laptop. I'm not surprised he's now falsely claiming his laptop hard drive was manipulated by Mayor Giuliani, considering the sordid material and potential evidence of crimes on that thing," Ted Goodman, an adviser to Giuliani, told Axios in a statement.
Costello did not immediately respond Tuesday to Axios' request for comment.
Zoom out: Hunter Biden filed a lawsuit against the owner of the Delaware computer repair shop in March alleging violation of privacy.
In June, his lawyers deposed the shop's owner, John Paul Mac Isaac, as part of an effort to fight more aggressively against those who spread Biden's personal data across the Internet.
Editor's note: This story was updated with additional details.
Go deeper