6th Senate Democrat calls on Menendez to resign after bribery indictment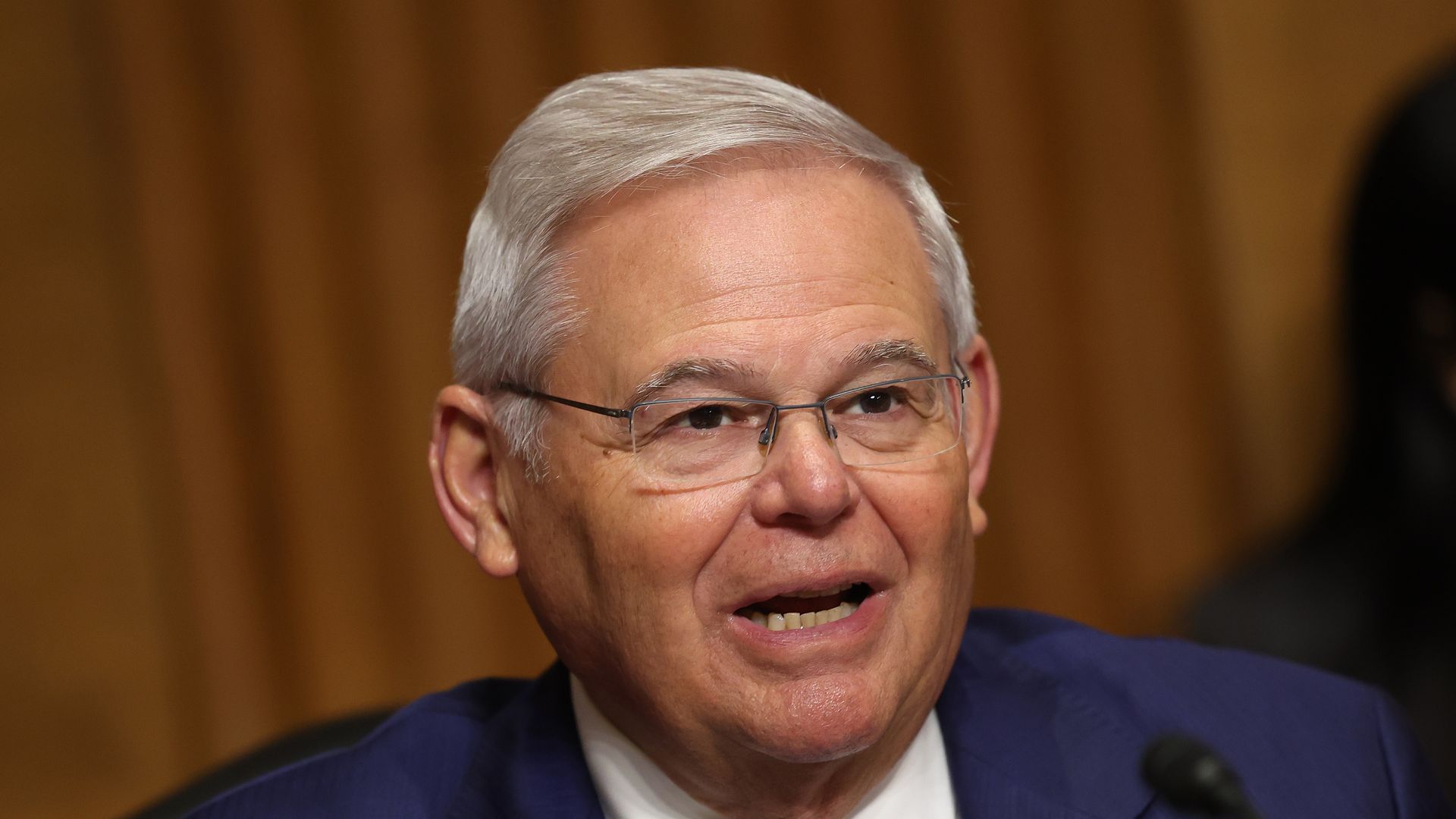 Six Democratic senators have called for Sen. Bob Menendez's (D-N.J.) resignation after his federal indictment on bribery charges last week.
Why it matters: Menendez has defied growing calls to resign from lawmakers, including a number of House Democrats and leading New Jersey Democrats.
Driving the news: Tester described the charges against Menendez as "deeply disturbing."
"While he deserves a fair trial like every other American, I believe Senator Menendez should resign for the sake of the public's faith in the U.S. Senate," Tester said.
Baldwin said that the indictment "spells out deeply troubling allegations" against Menendez that "breach the American people's trust and compromise his ability to effectively represent his constituents."
"While Senator Menendez enjoys the presumption of innocence until proven guilty and will have his day in court to defend himself, I believe it's best for his constituents, the American people, and our national security for the Senator to step down," Baldwin said.
State of play: Sen. Peter Welch (D-Vt.) and Sen. Sherrod Brown (D-Ohio) both called for Menendez's resignation on Monday. Sen. John Fetterman (D-Pa.) called for the embattled New Jersey lawmaker to step down over the weekend.
Brown said in a statement that Menendez "has broken the public trust and should resign from the U.S. Senate."
Joining those calls on Monday evening, Welch said in a statement that Menendez was "entitled to the presumption of innocence," but "the people of New Jersey and the U.S. Senate were entitled to an "effective" senator.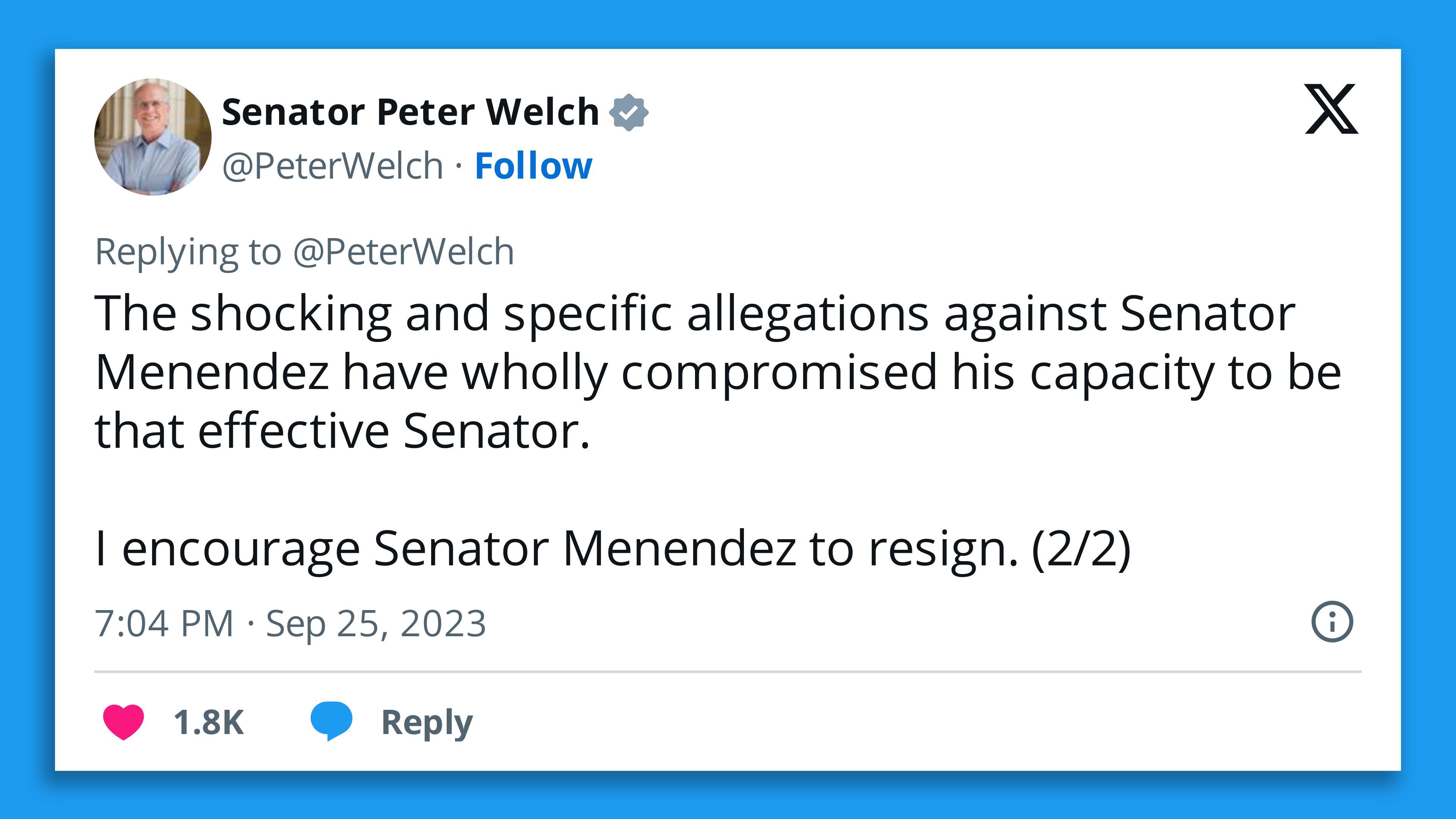 The big picture: Menendez defended himself Monday during his first public appearance since the indictment and said that he believes he will be exonerated.
"The allegations leveled against me are just that — allegations," Menendez said.
Zoom in: More than half of the Democrats in New Jersey's congressional delegation and several leading New Jersey Democrats, including New Jersey Gov. Phil Murphy, have all called for Menendez to resign.
Menendez and his wife, Nadine Menendez, were charged Friday with conspiracy to commit bribery, conspiracy to commit honest services fraud and conspiracy to commit extortion under color of official right.
He is scheduled to appear in Manhattan federal court on Wednesday.
Go deeper: Pressure grows on Bob Menendez to resign from Senate after indictment
Editor's note: This article has been updated with comment from Sen. Peter Welch, Sen. Tammy Baldwin, Sen. Jon Tester and Sen. Bob Casey.
Go deeper