Scoop: Welch preparing to run for Senate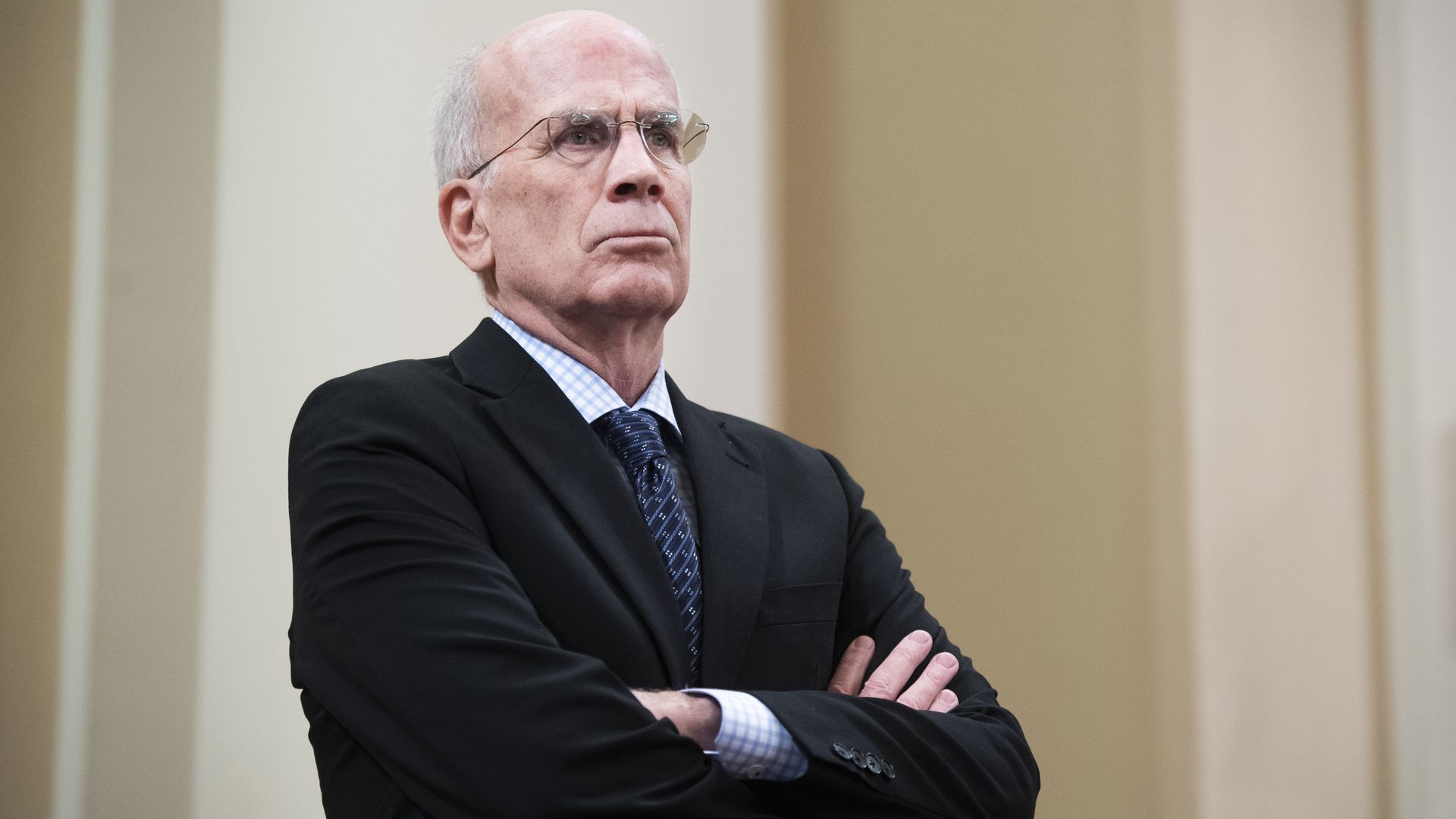 Rep. Peter Welch (D-Vt.) is indicating to colleagues he's preparing to run for the Senate seat being vacated by Patrick Leahy (D-Vt.), people familiar with the matter tell Axios.
Why it matters: Vermont has never sent a woman to serve in either the House or Senate. Welch would likely clear the Democratic primary field but also would face the prospect of a challenge from the left, according to the Intercept.
Sen. Bernie Sanders (I-Vt.) has the potential to play kingmaker, foreclosing a primary if the progressive endorsed Welch.
The 74-year-old, eight-term congressman already is in a strong position to win the nomination and retain the seat for this party.
His odds are strong, locals say, even if Gov. Phil Scott — a rare successful Vermont Republican — decides to jump into the race.
Scott, who won re-election by 41 points, has insisted he isn't interested in running — a sentiment his spokesperson repeated Monday.
Go deeper: Molly Gray, a Democrat and the current lieutenant governor, is poised to run for Welch's House seat, which he's held for 13 years.
State Sen. Kesha Ram Hinsdale, another Democrat and the first woman of color in the state Senate, also is mulling a run for the House seat.
The big picture: Leahy's announcement is setting off a scramble across a state with remarkably little political turnover and even less female representation.
While Vermont celebrates its left-of-center politics, and is the proud progressive home of Ben & Jerry's ice cream, it's the only state never to send a woman to Congress.
The big picture: Open seats in Vermont, one of seven states with a single House representative, are a rarity.
Leahy, 81, has logged 47 years in the Senate.
Sanders, 80, has served in Congress for 31 years.
Welch moved into the U.S. House of Representatives after a career in the state legislature.
Between the lines: There's no age limit for senators, but given the current age of the delegation, it's likely Vermont will be sending more than one woman to Congress this decade.
Becca Balint, the state Senate pro tempore, also is well-positioned to run for either governor or lieutenant governor.
"Let's give the senator the respect he deserves and not immediately jump into speculation," Balint said in a statement. "I've been clear about my intentions and interest in deepening my work for Vermont, but today I am focused on honoring Sen. Leahy."
Go deeper