Updated Sep 17, 2023 -

World
Zelensky addresses drone strikes in Russia in "60 Minutes" interview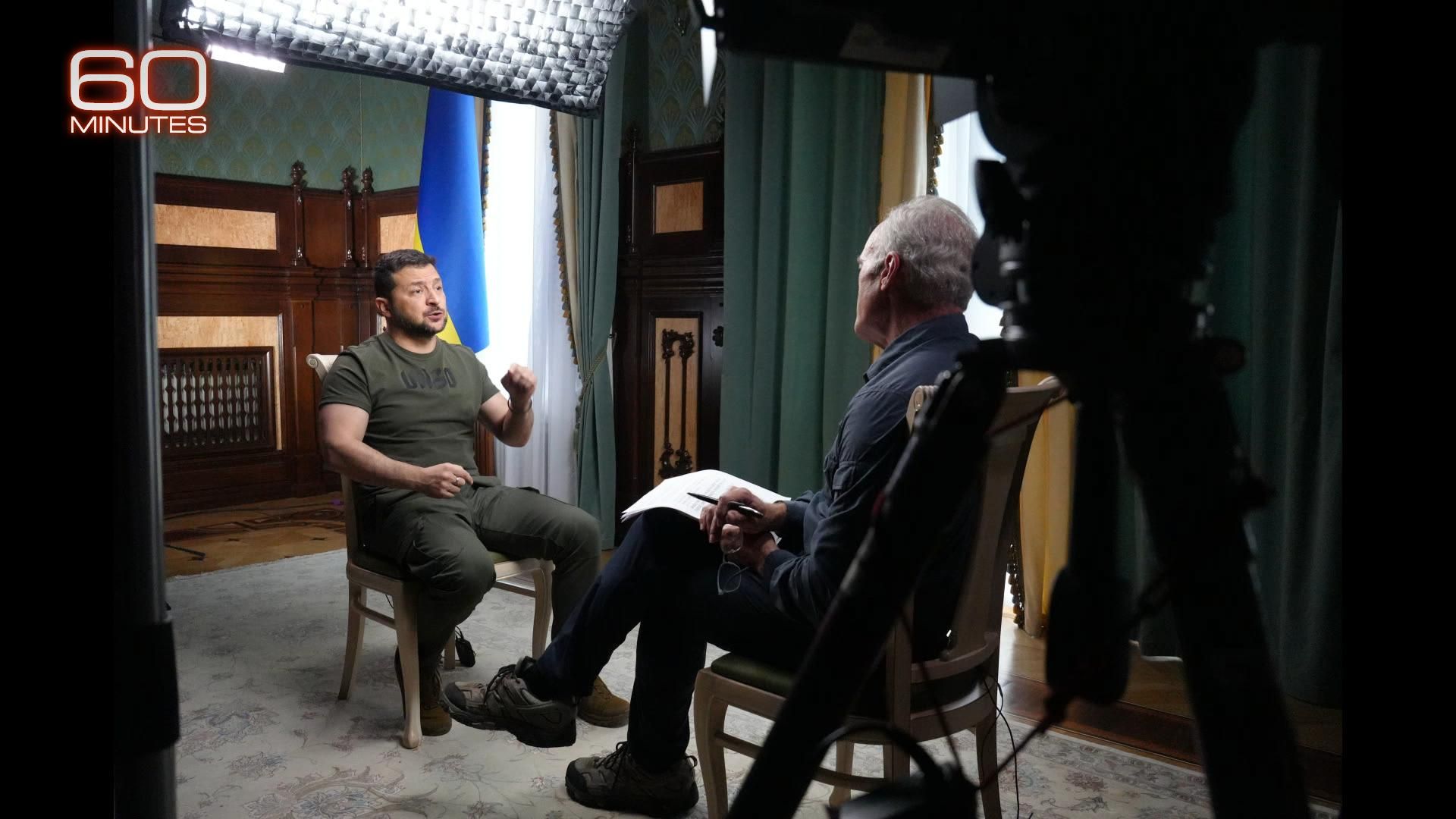 Ukrainian President Volodymyr Zelensky denied in a CBS "60 Minutes" interview broadcast Sunday ahead of his trip to the U.S. this week ordering recent drone strikes on Russian cities.
Driving the news: Zelensky said Kyiv used weapons supplied by allies "on the territory of Ukraine only," but added: "Russia needs to know that wherever it is, whichever place they use for launching missiles to strike Ukraine, Ukraine has every moral right to send a response to those places.
"We are responding to them saying: 'Your sky is not as well protected, as you think.'"
The big picture: Russian officials have reported several drone attacks on the country, including one on Sunday that they said led to three airports in the Moscow region briefly shutting down.
Kyiv typically doesn't comment on drone strikes on Russian soil — though Zelensky said one day after Kremlin officials accused Kyiv of launching a wave of drone strikes that targeted six Russian regions late last month that Ukraine had developed new long-range weapons.
Of note: During his "6o Minutes" interview, Zelensky expressed gratitude for military aid from the U.S. and other allies, but added that they're not supporting only Ukraine.
"If Ukraine falls, [Russian President Vladimir] Putin will surely go further. What will the United States of America do when Putin reaches the Baltic states? When he reaches the Polish border? ... If Ukraine falls, what will happen in 10 years?" he told Pelley via a translator.
"We are fighting for real with a nuclear state that threatens to destroy the world."
Meanwhile, Zelensky believes Putin will continue to make veiled threats to use nuclear weapons despite having never used the arms since launching his military's full-scale invasion of Ukraine in February 2022.
"[Putin] is waiting for the United States to become less stable. He thinks that's going to happen during the U.S. election," Zelensky told CBS' Scott Pelley.
"He will be looking for instability in Europe and the United States of America. He will use the risk of using nuclear weapons to fuel that [instability]."
Go deeper... U.S. not planning to announce long-range missiles decision during Zelensky visit: source
Editor's note: This article has been updated with new details throughout.
Go deeper