Updated Sep 21, 2022 -

World
Putin announces partial military mobilization for Russian citizens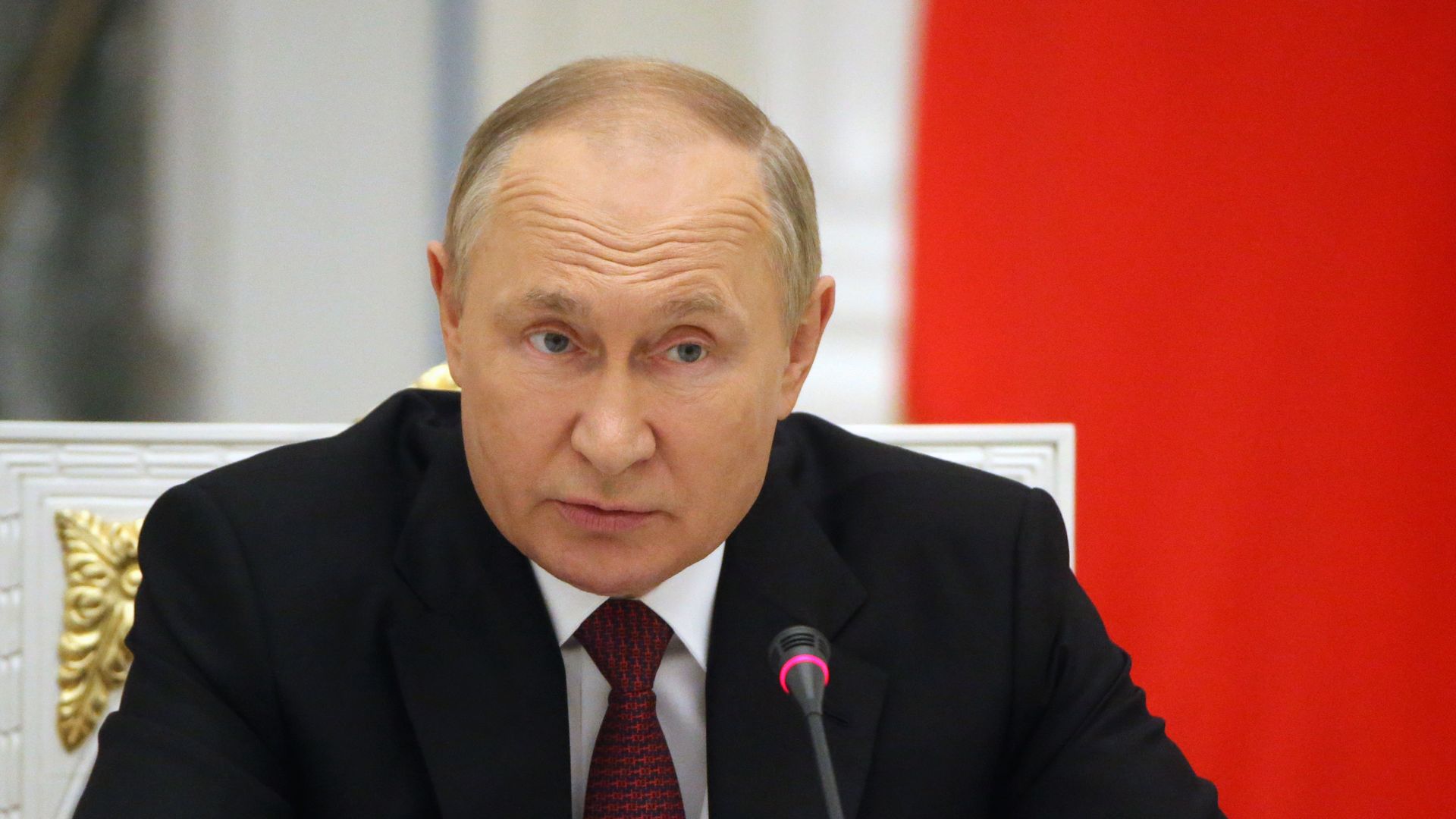 Russia's President Vladimir Putin said he's signed a decree on a "partial mobilization" of Russian citizens from Wednesday and vowed to use "all the means at our disposal" to protect Russia, nearly seven months into his invasion of Ukraine.
The latest: Putin's veiled nuclear threat was "dangerous and reckless" but also not new, "as he has done it many times before," NATO Secretary-General Jens Stoltenberg said in an interview with Reuters Wednesday.
"He knows very well that a nuclear war should never be fought and cannot be won and it will have unprecedented consequences for Russia," Stoltenberg added.
"And therefore, NATO has also increased its military presence, especially in the eastern part of the alliance to remove any room for miscalculation and misunderstanding in Moscow."
Details: "Only citizens who are currently in the reserve will be subject to conscription and, above all, those who served in the armed forces have a certain military specialty and relevant experience," Putin said in a televised address Wednesday during which he railed against the West, per an AP translation.
What he's saying: Putin accused Western nations of "nuclear blackmail" and claimed "high-ranking representatives of the leading NATO states" had spoken "about the possibility of using nuclear weapons of mass destruction" against Russia.
"To those who allow themselves such statements regarding Russia, I want to remind you that our country also has various means of destruction," Putin said.
"And for separate components and more modern than those of NATO countries and when the territorial integrity of our country is threatened, to protect Russia and our people, we will certainly use all the means at our disposal," he added. "It's not a bluff."
Dmytro Kuleba, Ukraine's foreign minister, said on social media Wednesday that Putin "wants to throw more men into the flames of the war he has no chance of wining."
"Putin has shown utter disrespect to China, India, Mexico, Turkey, other Asian, African, Middle Eastern, Latin American nations which have called for diplomacy and an end to Russia's war on Ukraine," Kuleba added.
What to watch: Putin's comments come ahead of President Biden's speech to the United Nations General Assembly on Wednesday in which he'll "offer a firm rebuke of Russia's unjust war in Ukraine," according to White House national security adviser Jake Sullivan.
Biden will also "make a call to the world to continue to stand against the naked aggression that we've seen these past several months," Sullivan said at a briefing on Tuesday.
The big picture: Russia's military has faced several significant losses in Ukraine since Ukrainian forces launched a counteroffensive earlier this month.
The Kremlin on Tuesday paved the way for referendums in Russian-controlled separatist territories that have been widely condemned by world leaders and could lead to the annexation of nearly 15% of Ukraine.
Voting is due take place in occupied Donetsk, Luhansk, Kherson and Zaporizhzhia over the weekend and the results are expected to be fixed in favor of joining Russia.
Go deeper ... Biden: Putin using nuclear weapons would see "consequential" U.S. response
Editor's note: This article has been updated with new details throughout.
Go deeper