Zelensky visits recaptured Ukrainian city of Izyum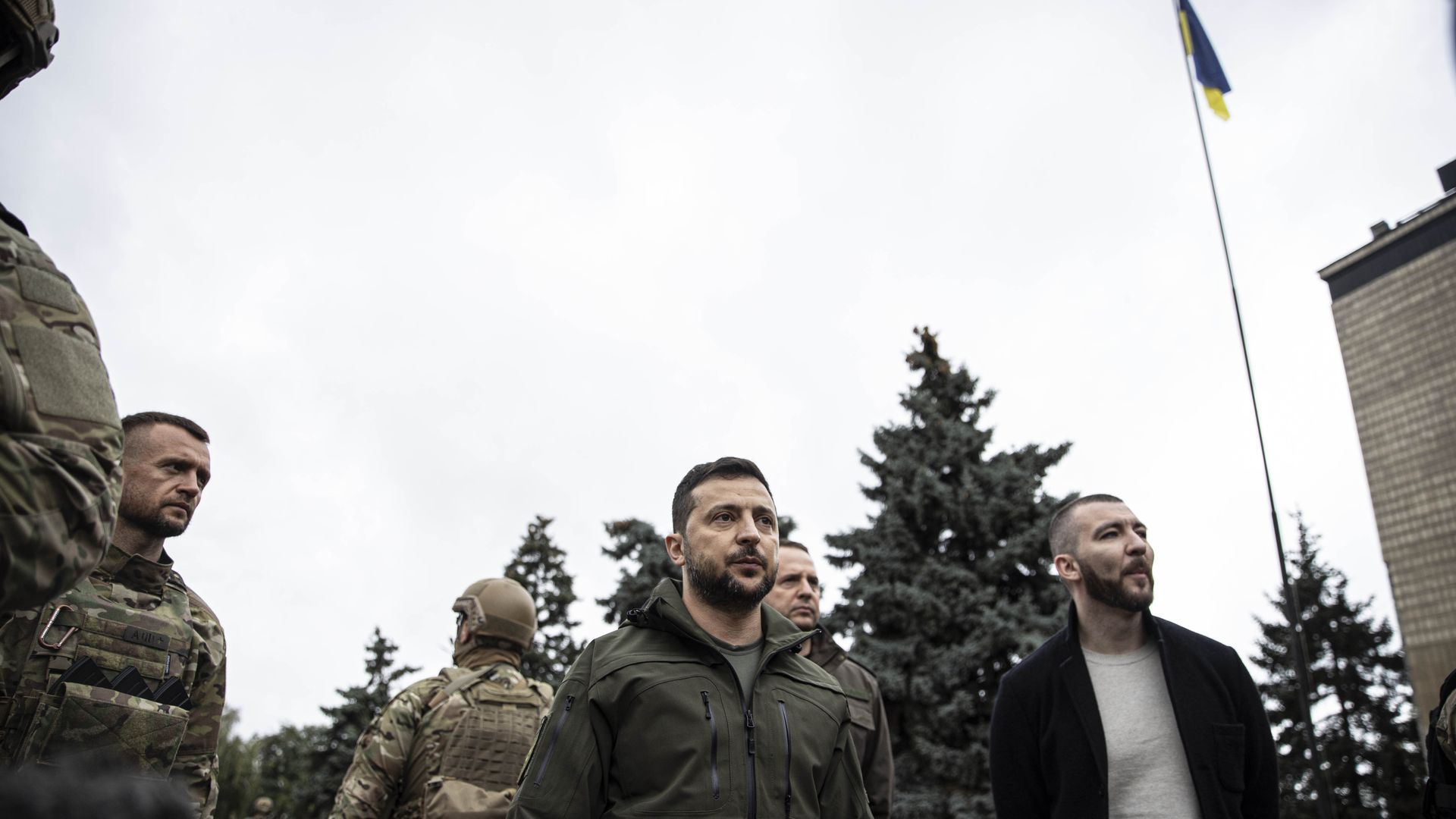 Ukrainian President Volodymyr Zelensky paid a visit on Wednesday to the northeastern city of Izyum in Ukraine's Kharkiv region, which was recently recaptured from Russian control as part of Ukraine's counter-offensive.
Why it matters: Izyum was a major logistical hub for Russian forces in the north of Ukraine.
The big picture: Over the weekend, Russia's Defense Ministry announced that troops were being removed from Izyum and the city of Balakleya in an effort to "regroup" in light of the Ukrainian advance.
During the previously unannounced visit on Wednesday, Zelensky oversaw the raising of Ukraine's flag over the city's main square, the New York Times reported.
"Our blue and yellow flag is already flying in de-occupied Izyum," he said, per the Times. "And it will be so in every Ukrainian city and village."
Much of the city has been destroyed and the abandoned remains of Russian tanks and vehicles dotted the streets, NBC News reported.
"The view is very shocking, but it is not shocking for me," Zelensky told reporters, "because we began to see the same pictures from Bucha, from the first de-occupied territories … so the same destroyed buildings, killed people."
Go deeper